MINDZAI at Dcon 2019... exclusives galore!
The folks over at
Mindzai
will have a booth this year at Designer Con 2019 and with them, a whole slew of exclusives and releases... and what we have to show in this post is just the tip of the iceberg... much more will be revealed at their booth during the con, so be sure to swing by #2925, say hello, and pick up this stuff!
FREE ARTIST STICKER SHEET! - We reached out to some of our artist friends like Okedoki, Bubi Au Yeung, Phoebe from Motchi Toys, Okedoki and Oscar Mar to create this amazingly FREE sticker sheet for 250 people that come and visit our booth!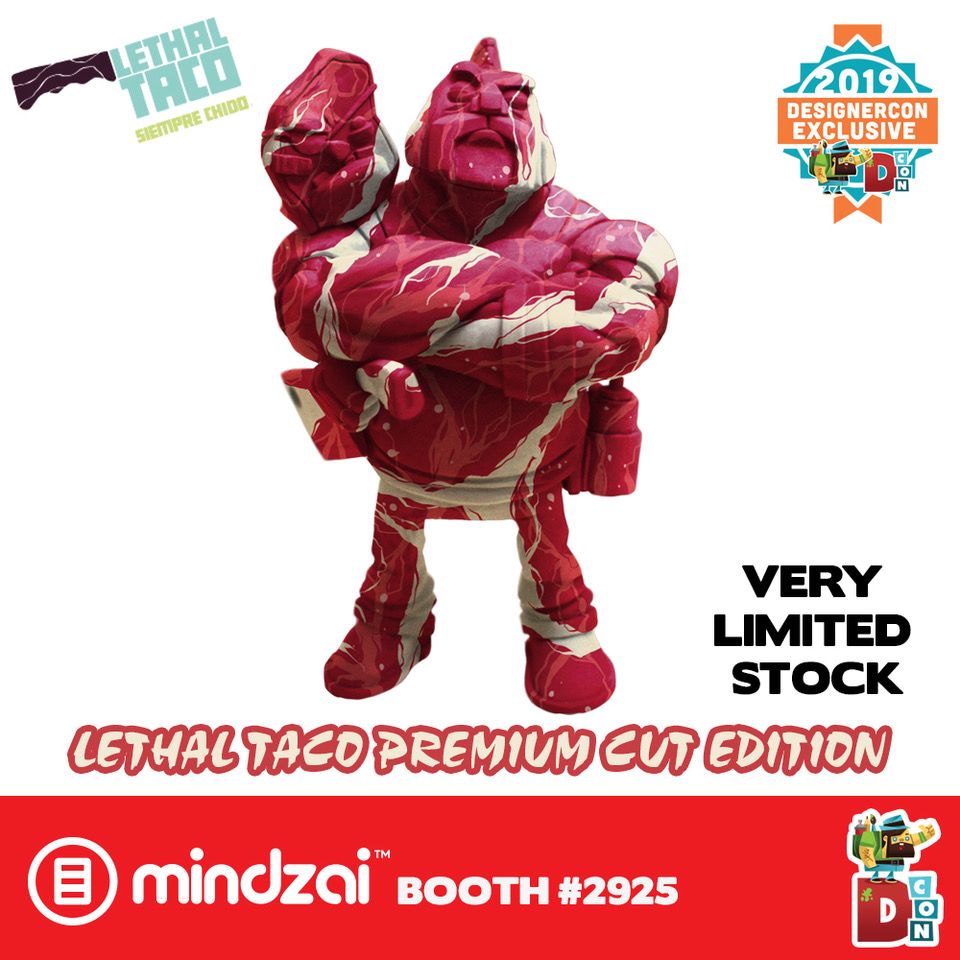 Lethal Taco Premium Cut - Lethal Taco OG and Day of the Dead Editions were a big hit but this new one is…well…premium. It was made for our Kickstarter backers and now we've got some remaining units exclusively at DCON 2019! This toy was painted using a water transfer printing method so each one is unique.
Quiccs x Serg and Destroy Pirateq47 - It was released earlier this year and sold out in less than 30 seconds. But we've purposely held some back for DCON and there will be a very limited number of 10 units for sale. Come to Booth 2925 on Saturday at 3PM for a signing!
Daruzu Plush by Mewzuno - Following the release of the popular MIZU plush is DARUZU! Daruzu is a Daruma cat and is the 5th design in the series of Mizu Plush by Mewzuno. It is $25 and will have a limited stock of 20 Units at DCON. Mewzu no Metal BOBA Straw - Boba is all the rage in the world so it makes sense to drink the drink with the finest straw there is. No plastic here! It's all Metal with cute Mizu logos and even comes in a beautiful wooden casing and cleaner!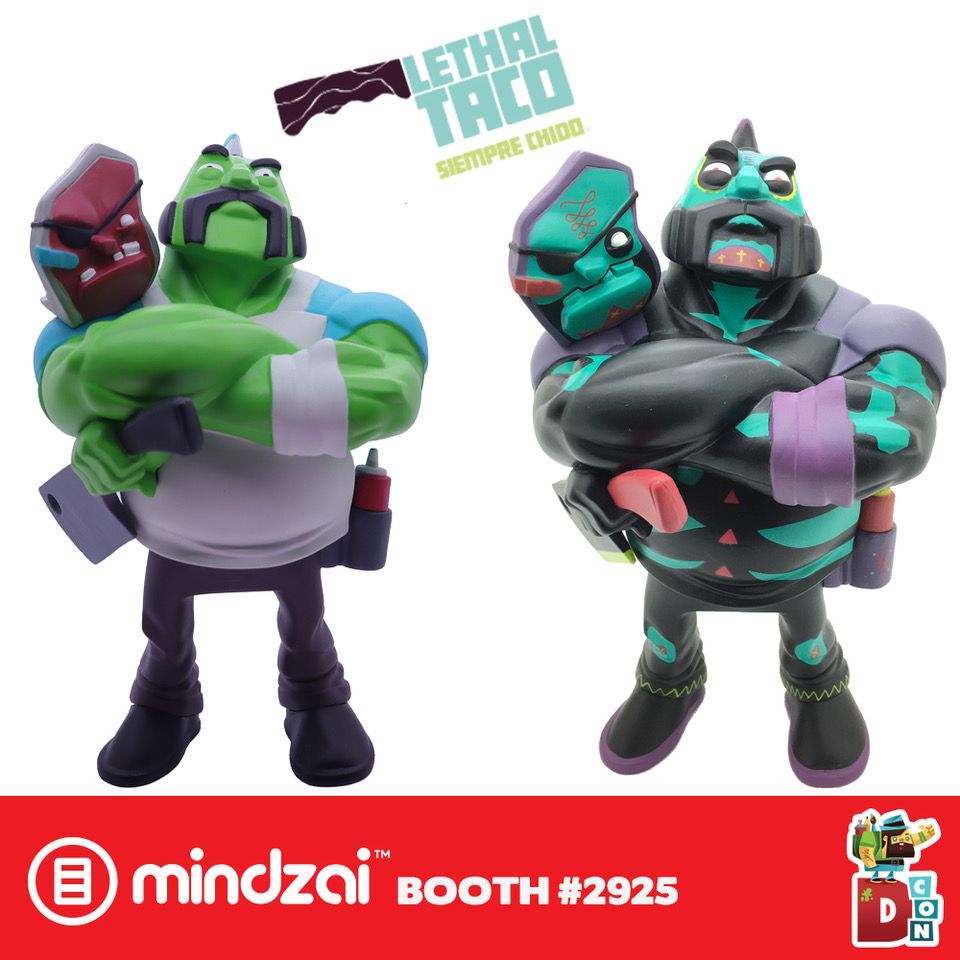 Lethal Taco OG and Day of the Dead Editions - Exclusive to the Mindzai booth are Lethal Taco in Original OG Edition and Day of the Dead Edition.
MOTCHI TOYS LINEUP: We're so proud to have Phoebe Zhang of Motchi Toys under our umbrella of toys and we're excited about these. Phoebe's bringing a huge lineup of her handmade resin toys of Unicorns and UMI Whales and we can't wait to show the world!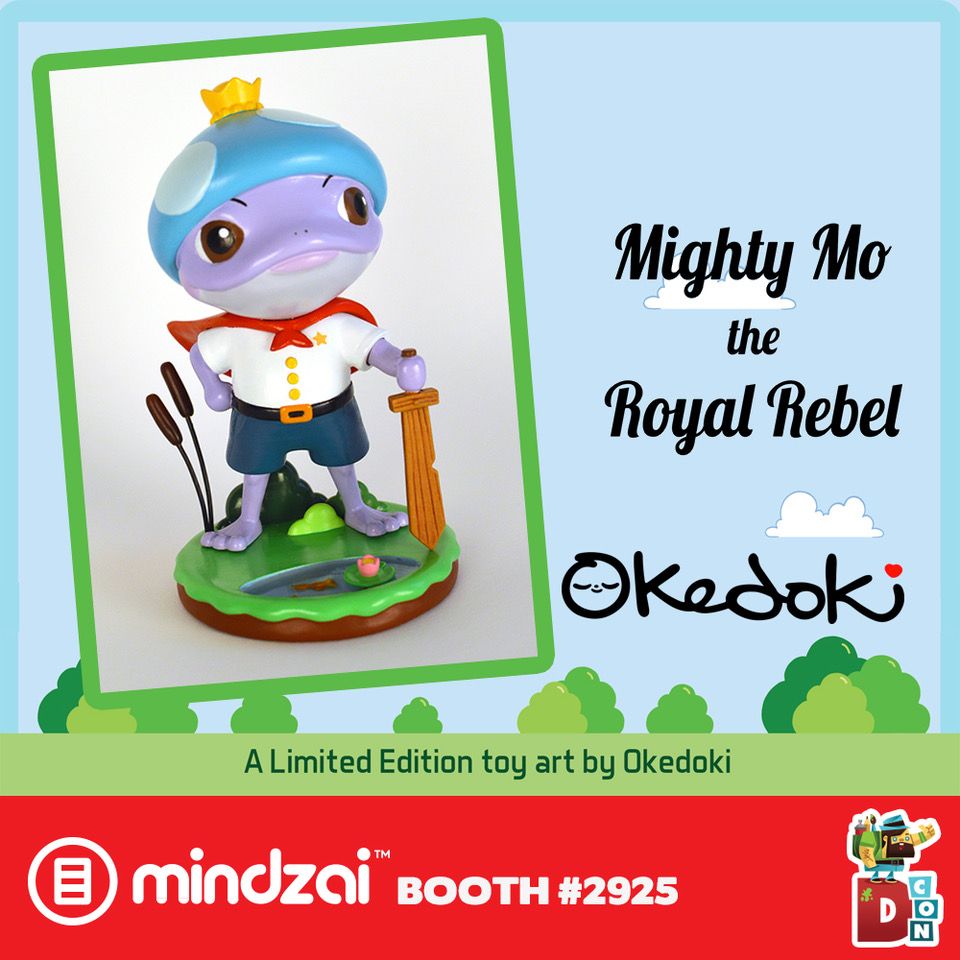 Mighty Mo by Okedoki: Okedoki spent many creative hours on her new character Mighty Mo! Mighty Mo comes in a beautiful wooden case and limited edition cards. We'll have a very limited amount of units for sale including 1 special GOLD edition figure at DCON.