Mighty Jaxx presents: Shoe Designer by Danil YAD!!!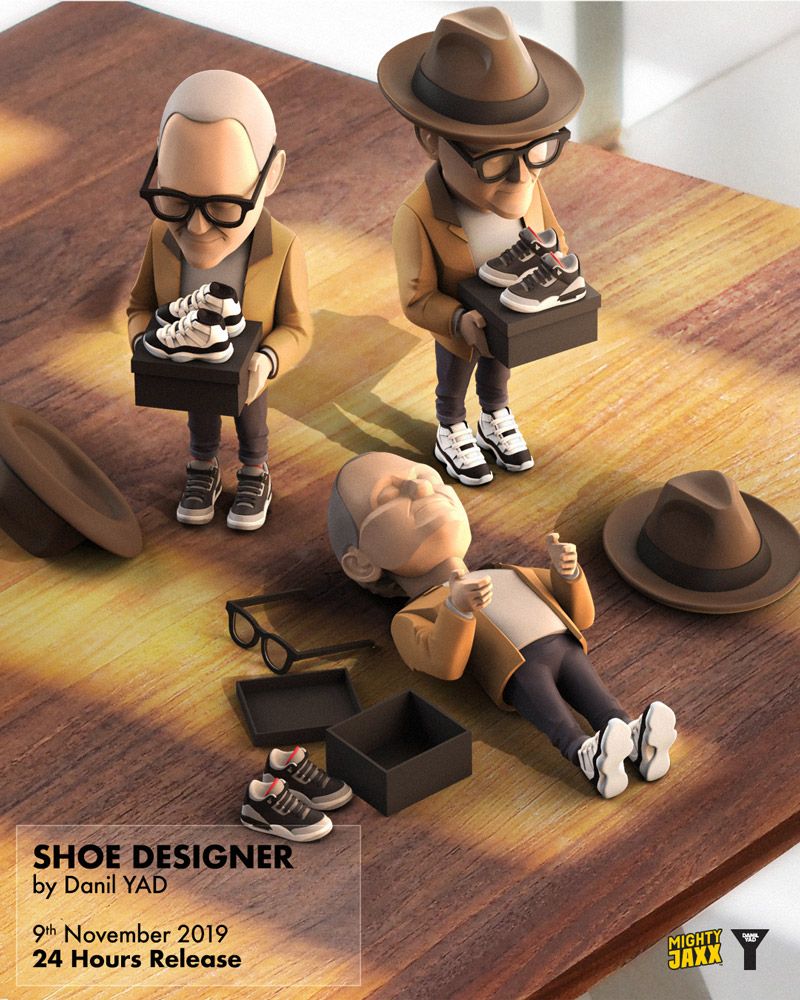 If you have been following
Danil YAD
on Instagram you have seen the exciting news... as
Mighty Jaxx
is producing his first figure, and it's awesome! Avid followers of the sneaker culture, you need no introduction to this legendary
SHOE DESIGNER
! Forever immortalized in the realm of sneakers, Shoe Designer presents to you 2 of his greatest creations. Refresh Shoe Designer's drip by swapping out his shoes with another and remember to keep the other pair in tip-top condition by storing them in the shoe box! Standing 8" tall and available as a 24 Hour Timed Release, these vinyl art toys will be available
HERE
on Saturday, November 9th at 6am PST for $179 a pop with Free Shipping Worldwide! Don't miss out on this... expected to ship April 2020!