Mighty Jaxx presents: I Donut Care (Radioactive Glow) by Abell Octovan!!!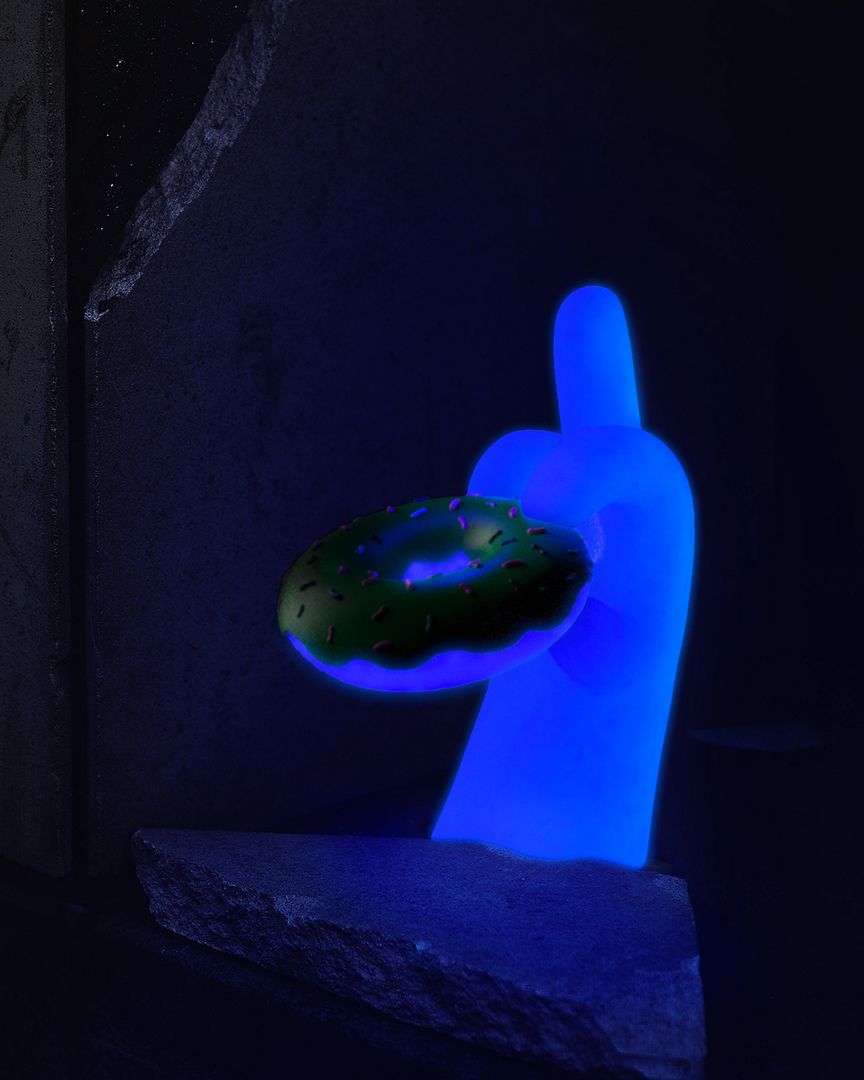 Sink your teeth into the all new
I Donut Care (Radioactive Glow)
by artist Abell Octovan! Flip off the naysayers with a special negative glow in this all new, first-of-its-kind colorway... and only in true
Mighty Jaxx
fashion! Watch it glow in a radioactive blue in the dark, but take it a step further with a negative camera. Capture an image of the piece and watch it turn into the original colorway of I Donut Care! The Radioactive Glow colorway is negative version of the original fan favorite piece. At 8" tall, this vinyl art collectible makes a strong stand that while caring about things is good, being too concerned with too many things will take away the fun in life. Releasing
HERE
this coming Saturday, November 16th at 6am PST for $129 a pop, this will be pre-order and will ship April, 2020!