ISH x Kreaturekid - PreOrder announced for The Pugloo from Planet P!!!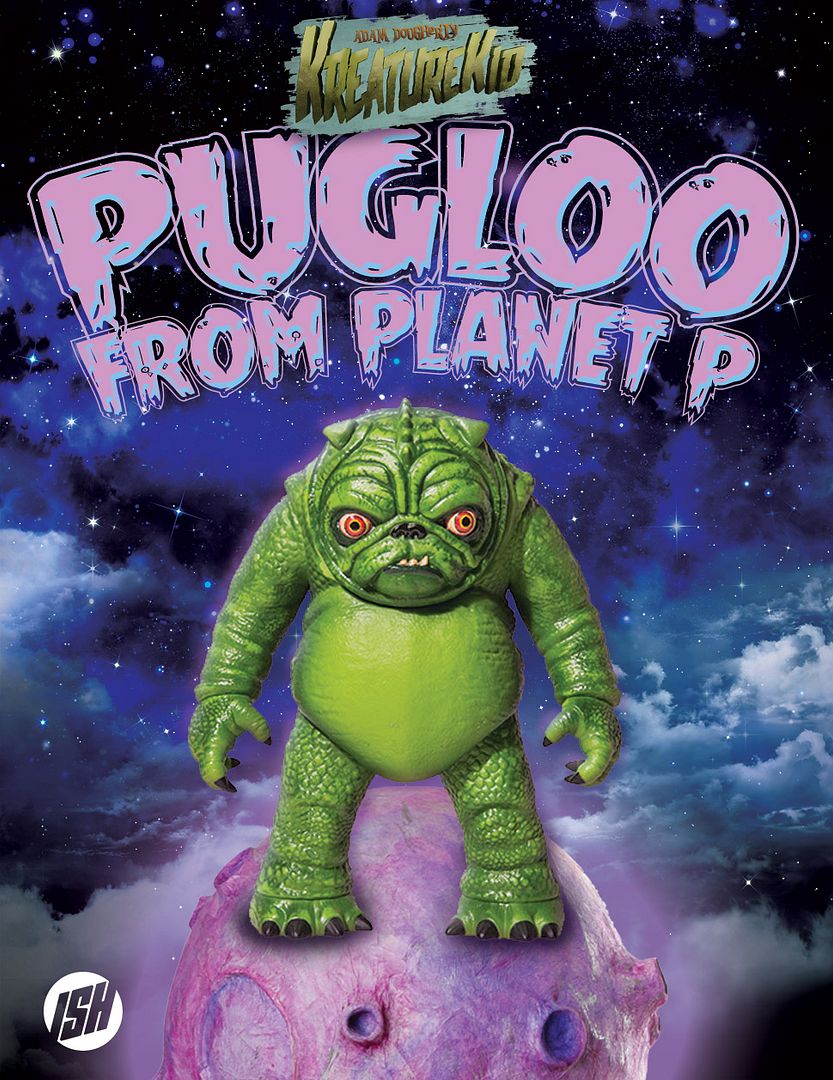 Justin Ishmael aka
ISH
is proud to announce
THE PUGLOO FROM PLANET P
vinyl figure will be available for PRE-ORDER starting November 20th, 2019 at 9am PST on
JustinIshmael.com
... and hot damn does it look amazing! Justin mentions that "
We are thrilled to have worked with PUGLOO's creator Adam Dougherty aka KREATUREKID to bring this licensed toy to life! In 2017, Adam directed and produced a music video / short film that included a stop motion sequence featuring PUGLOO. (Click HERE to watch!) We tried to incorporate as much of Adam's work on the original short film into this release from having Adam do finishing sculpt work on Pugloo to ensure screen accuracy to using the matte painting for the PLANET P world as the packaging for the toy!
" If you clicked on the link to watch the video, you can see how true to screen the vinyl reproduction is... soooo good!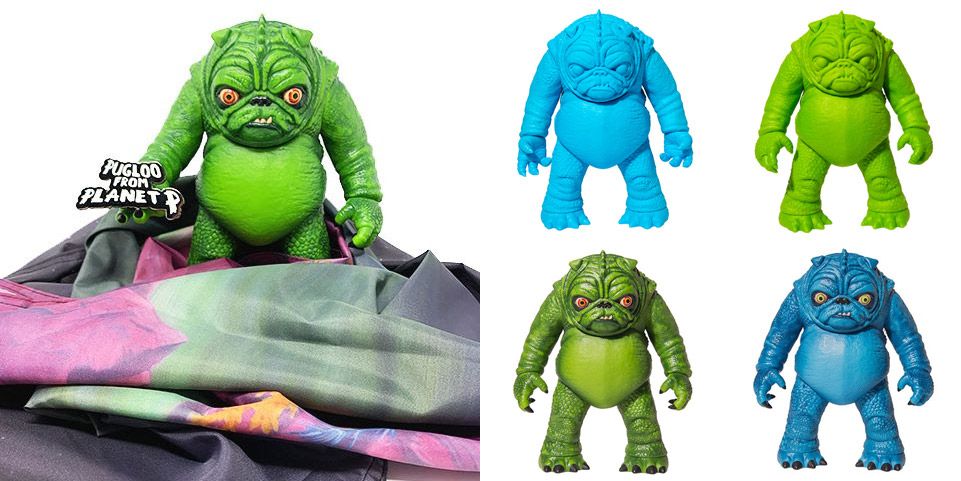 The first offering of the 9" tall Pugloo vinyl toy will include a
classic painted green colorway ($110)
as well as a new blue version affectionately referred to as
"BLOO" ($110)
! These painted versions will come packaged in a window box featuring artwork taken from a high res scan of the matte painting used in the original short film painted by Adam. Also available will be a
green deluxe version available with a glow in the dark logo base ($135), 4' long tapestry matte painting reproduction and glow in the dark enamel logo pin
! And lastly, for those that like to
DIY
, we will have unpainted blank versions of both the
green
and
blue
versions w/ header card and bag ($75 each). Such a fun figure... and option for everyones budget! Snag one up!