3 exclusive drops at Tenacious Toys Nov 29: Alex Pardee; Quiccs x Cat Atomic; Last Resort Toys!!!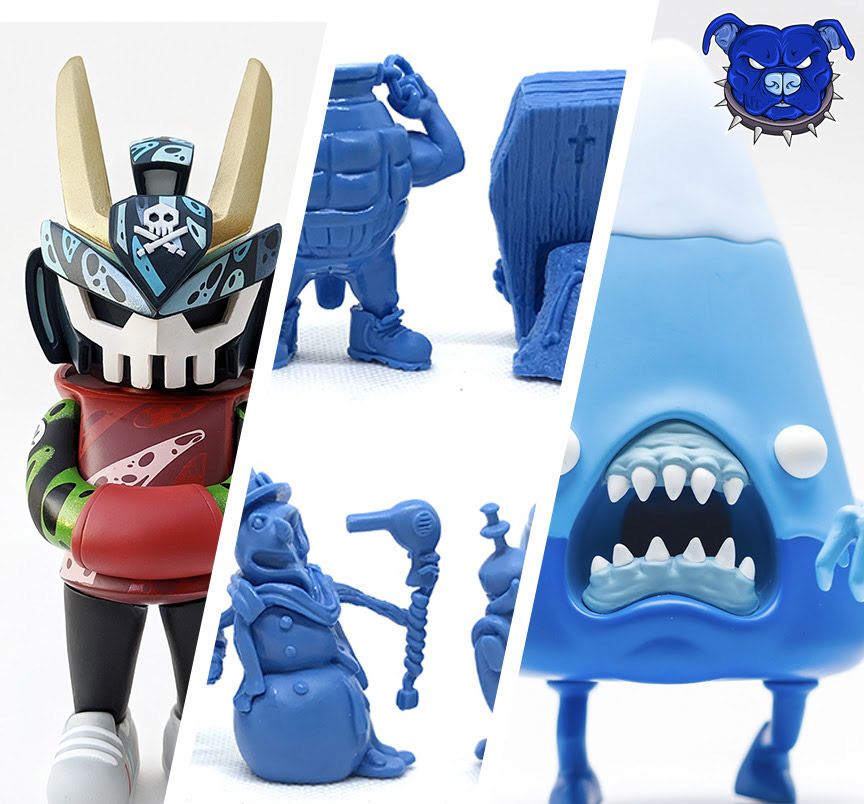 Tenacious Toys
has just announced THREE different shop exclusives dropping this Friday November 29th: a new
Quiccs TEQ63 designed by Cat Atomic, a new color of the Run-A-Mucks mini figure series, and a new color of the Candy Cornelius by Alex Pardee
. The release schedule will be as follows: 10AM EST: Cat Atomic RGB TEQ63 by Quiccs x Martian Toys ▪ Noon EST: Run-A-Mucks Blue Edition by Last Resort Toys ▪ 1PM EST: Candy Cornelius Giant Shark Edition by Alex Pardee - all releasing
HERE
and the details are below!
CAT ATOMIC RGB TEQ63 BY QUICCS X MARTIAN TOYS (10AM EST)
• The Cat Atomic RGB TEQ63 is a 6" tall vinyl figure designed by Quiccs & produced by Martian Toys. The Cat Atomic RGB colorway is limited to 150 pieces at $80 each, with a strict limit of 1 per customer. No partial payments or coupon codes accepted. The online release will be staggered, with a new wave released every 15 minutes for an hour.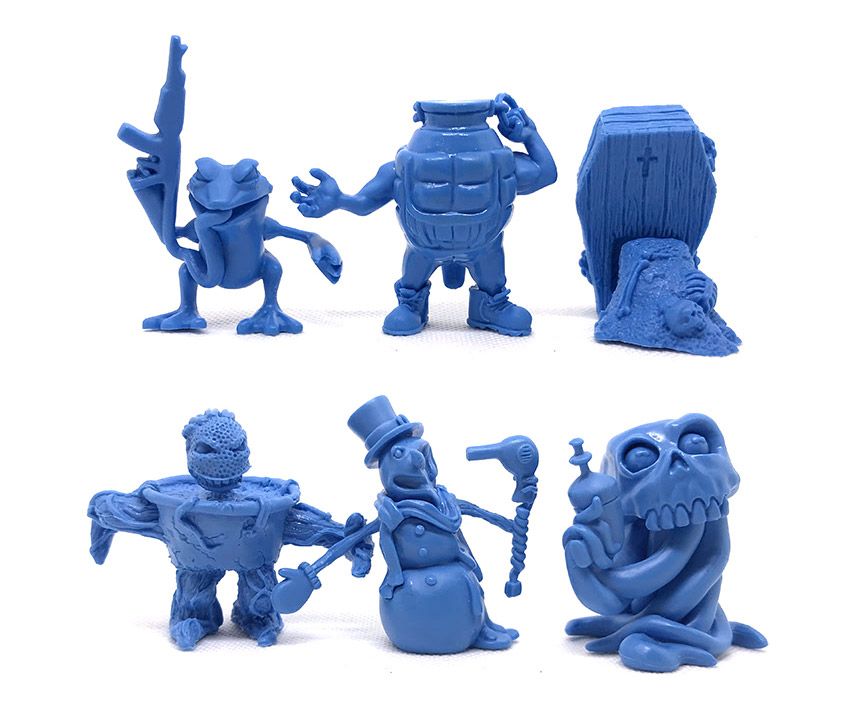 RUN-A-MUCKS BLUE BY LAST RESORT TOYS (12NOON EST)
• The Run-A-Mucks mini figure series was Kickstarted by Last Resort Toys in a ROYGBIV rainbow of colors, and Tenacious Toys got the Blue! Featuring 6 mini figure designs, each by different artists, these figures are each about 1.75 to 2 inches tall. The Blue run is limited to 150 sets at $22 per set. Artists involved in this release: Grinade designed by Al Sharpe (aka bigburty); Antaeus designed by Sam De Jesus; Commander Sporloff designed by Trysta Lilford; Coughin' Coffin designed by Nik Sardos, a.k.a. T16skyhopp; Stinkweed designed by Gabriel Barragan and Christopher Howard Wolf (Slimebeast); Blowman designed by Bryan Fulk.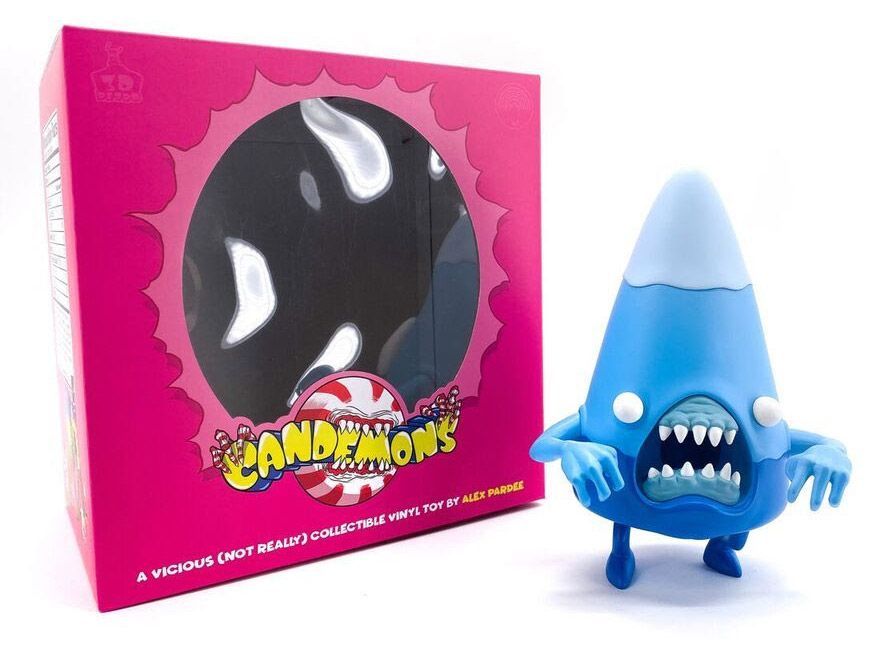 ALEX PARDEE CANDY CORNELIUS GIANT SHARK EDITION (1PM EST)
• Candy Cornelius is the first vinyl figure in Alex Pardee's Candemons line of art toys. Produced by 3DRetro, the Candy Cornelius is about 7.5" tall and comes window boxed. This Giant Shark colorway is limited to 150 pieces and priced at $65 each. Customers are reminded that the Tenacious Toys Black Friday discount codes do not apply to these three releases.