Sugar Skellies from Kat Brunnegraff... back for October!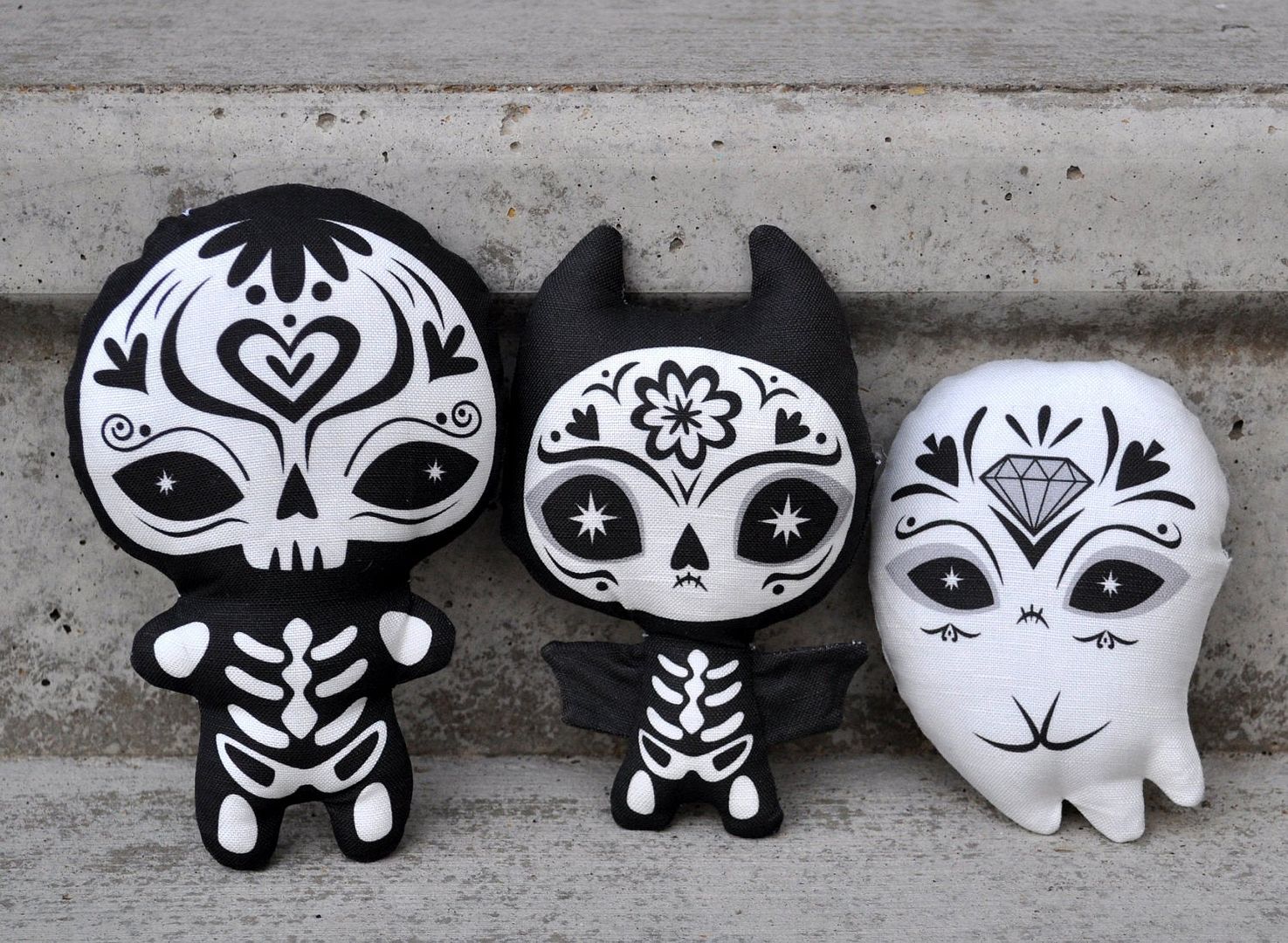 Artist
Kat Brunnegraff
decided to pop up once again this October to offer her adorable 'Sugar Skellies' plush to the masses... Inspired by the Mexican Holiday Dia de los Muertos, these three little guys are "
Muertos
", "
Flor
", and "
Diamante
" and they've returned from the grave and want to come home with you! Muertos is 6.5" tall, Flor the Bat is 5.5" tall and Diamante is 5" tall... and you can snag them up
HERE
right now for just $15 a pop (or set of Muertos & Diamante for $25)!