Mindzai presents: Lethal Taco by Oscar Mar & David Dick!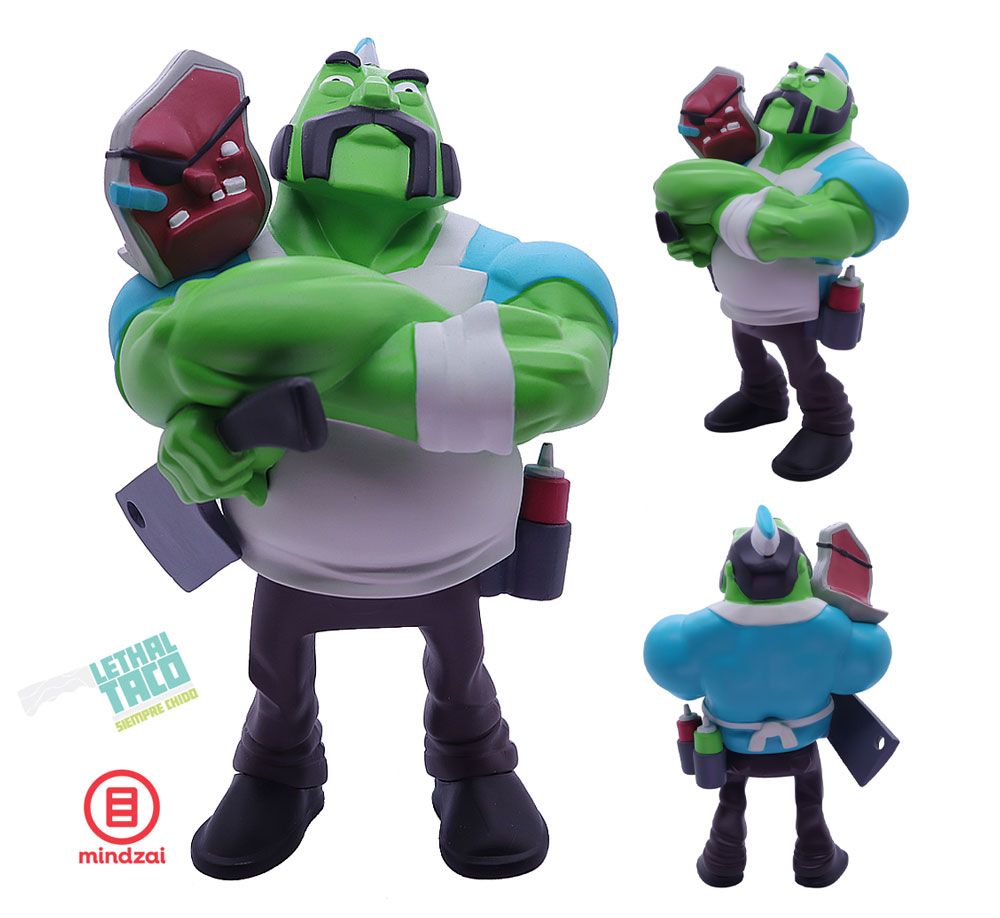 You guys... it's finally here and ready for your toy shelf! 5 years in the making, we posted first about this
HERE
and are so jazzed to see it finally come to life... introducing
Lethal Taco and his sidekick Meat
- designed by Oscar Mar and David Dick and produced by the great folks over at
Mindzai
! Lethal Taco is the most badass Taquero in the world! Not only does he pack a mean punch but he's also known for his delicious world class tacos. His powerful meat cleaver skills and super fine tastebuds are a powerful combination. Quesadilla? No problem! Tacos Al Pastor? You got it! Lethal Taco makes em mild, medium and spicy all while keeping his cool. Señor Taco's troublemaking sidekick, Meat, is well....a trouble maker with a potty mouth but he's got a good heart and laughs in the face of danger. Together, they aim to keep the streets safe from evil and also serve the best tacos to everyone worldwide! Siempre Chido - Always Cool! Standing 8" tall and limited to just 200 pieces worldwide, snag one up
HERE
right now!