Giveaway/Unboxing - IamRetro.com exclusive PATINA edition Clairvoyant Kidrobot Dunny!!!
The folks over at
Iamretro.com
have been blessed with another exclusive from
Kidrobot
... and not only do we unbox it for the first look/review in our most recent YouTube video (above), but 'I Am Retro' also included one extra figure for a giveaway - SWEET!!! Standing 3" tall and limited to an edition of 1000 pieces worldwide, this
Patina Clairvoyant
edition - created by artist
J★RYU
(@jryuart) - will be available from
IamRetro.com
starting TOMORROW - Tuesday, October 29th at 9am PST for $19.95 a pop - and if you do miss out on the release, we have a GIVEAWAY for you (details below)!!!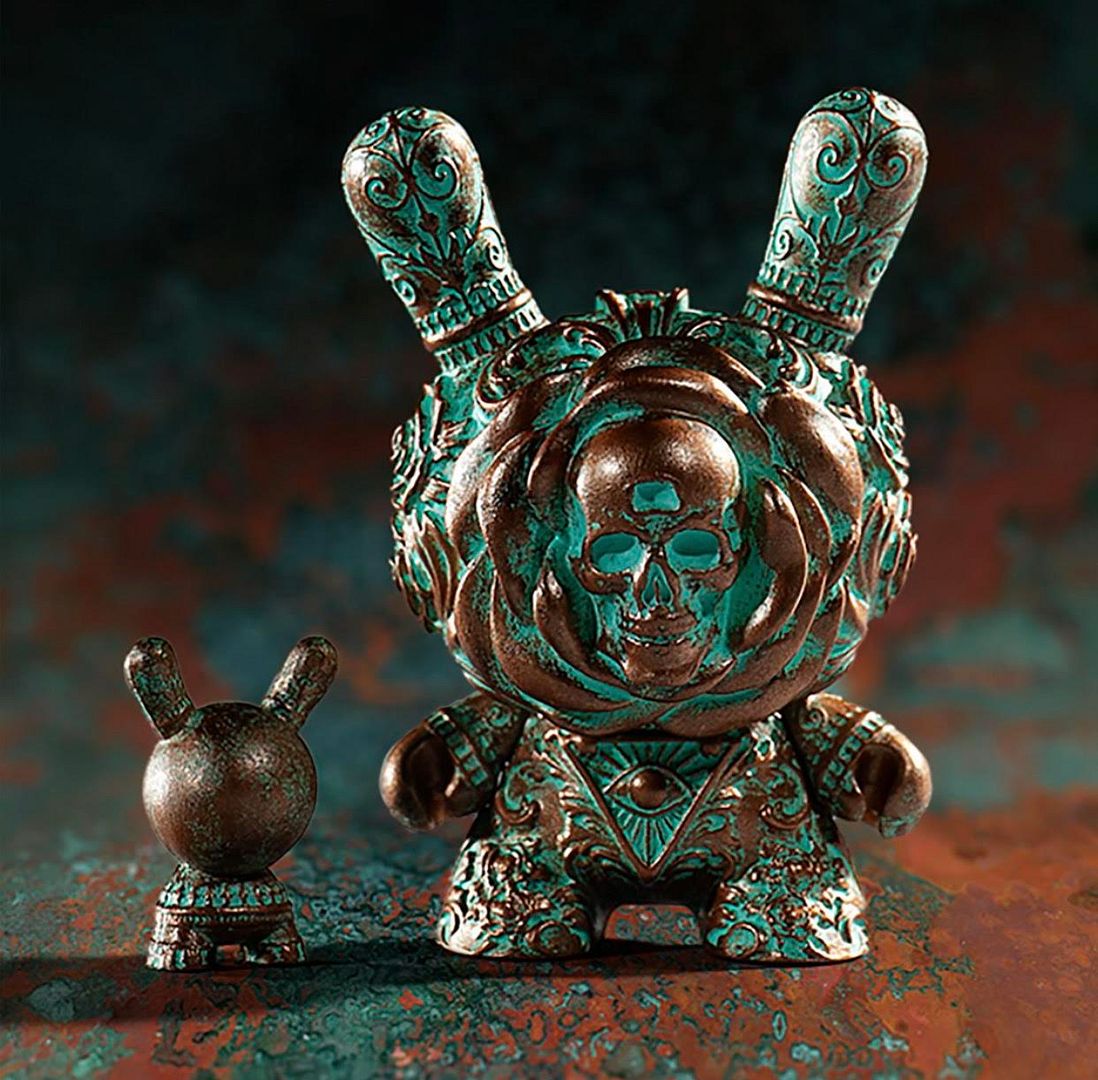 We are giving away this IamRetro.com exclusive
PATINA edition Clairvoyant Kidrobot Dunny
as seen our most recent
YouTube
video to one(1) lucky winner, and all you need to do is -
FIRST:
Subscribe to our channel
HERE
(if you have not already) then like the video related to this post and leave a comment down below
SECOND:
hit the contest link
HERE
and enter as many ways as possible - show IamRetro.com some love. We will ship for FREE to anyone who wins in the USA, but if you are international, we ask that you agree to paying the shipping fee for these. (if you don't want to pay shipping as an international winner, we will pick another random winner to take your place). The contest will run for 9 days... so enter as much as possible and best of luck to all who enter. Thanks so much to IamRetro.com for the rad giveaway/figure - and even if you don't win, be sure to grab one of these figures up - they are AMAZING!