Rap Kings Collectible Toy... now in 3D - on Kickstarter now!!!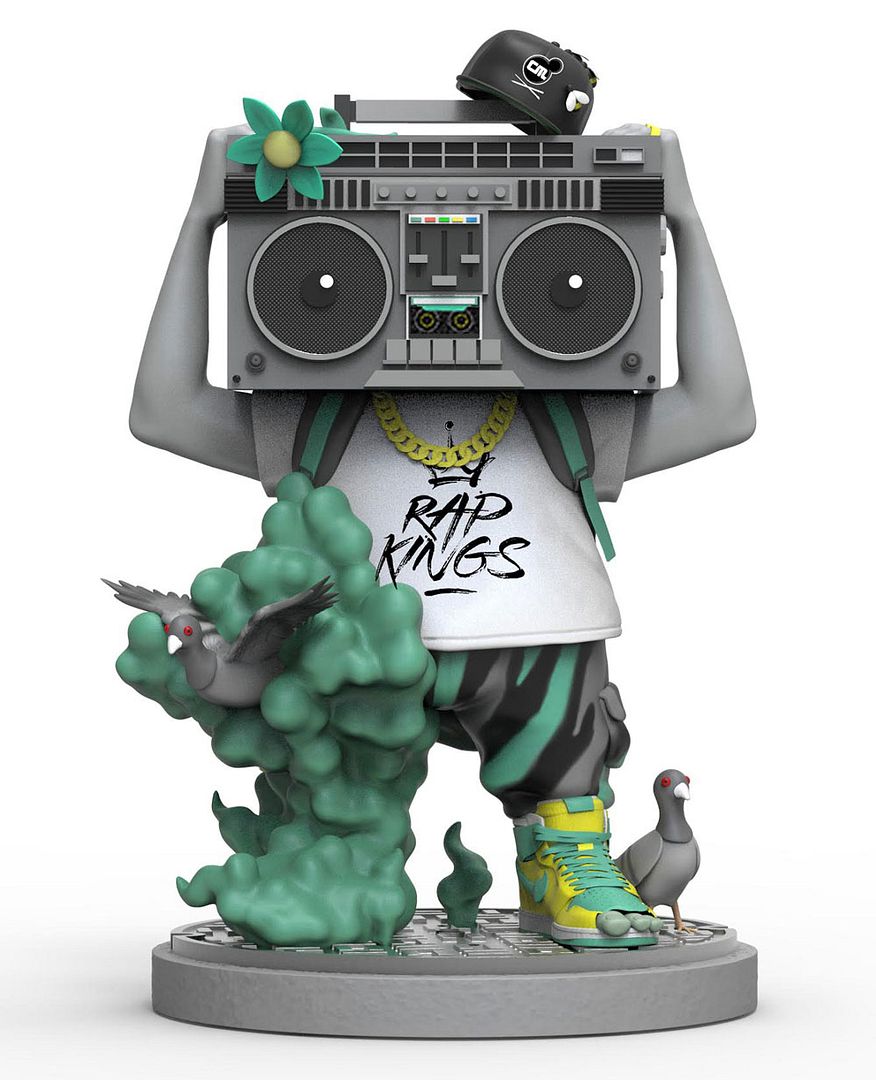 Remember our post
HERE
... the one where we announced the Kickstarter for artist Chris B. Murray's rad
Kickstarter
campaign to hopefully bring his
RAP KINGS
collectible toy project to life?!?! Well, we just got images of the toy, in it's amazing 3D glory, thanks to
@Scartoccio
(Concrete Jungle), and WOW does it look amazing!
Chris plans on producing 100 resin units, standing at 10" tall nestled safely in custom RAP KINGS packaging. On the back of the boombox you'll notice some influential hip-hop role models as stickers... very similar to the stickers Chris had on his boombox as a kid! As of this post, there are 7 days to go and plenty of opportunities to help make this figure a reality for Chris, so head on over
HERE
right now to back this project, every little bit helps!