Mighty Jaxx presents: I Will Never Le(t)Go (Mono Edition) by ilovedoodle!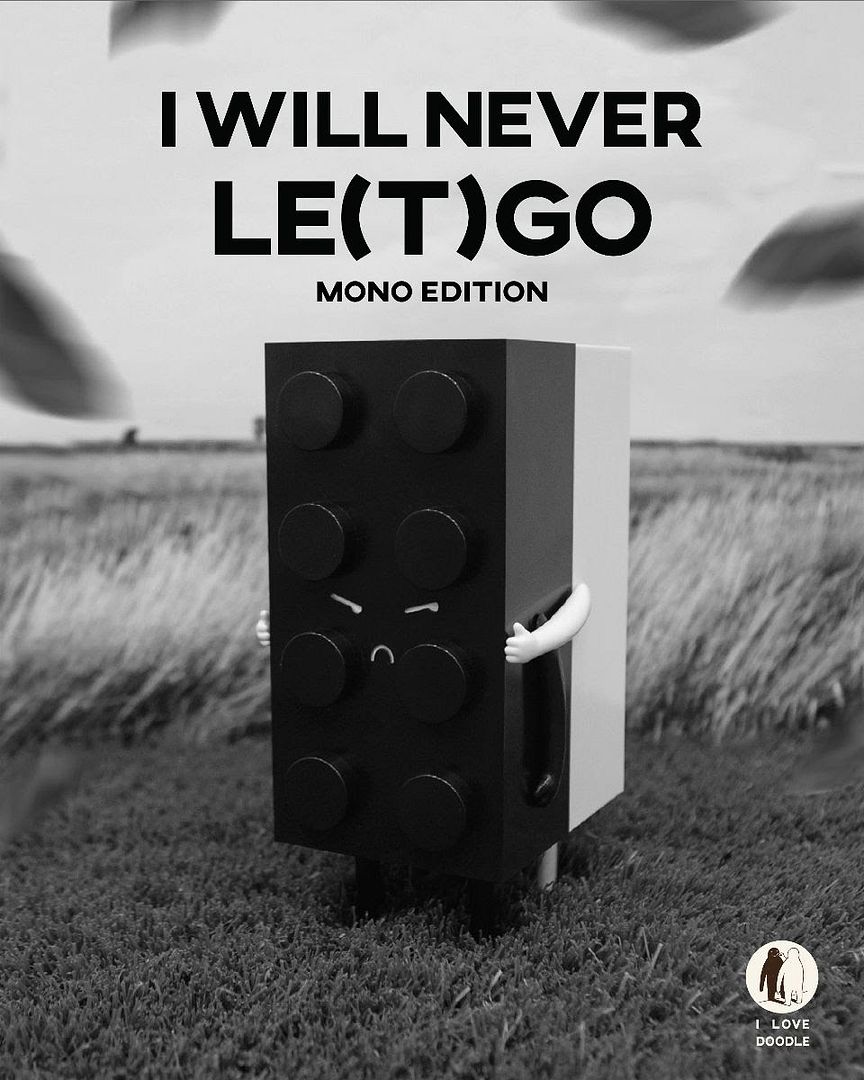 I Will Never Le(t)go
by I Love Doodle, two bricks joined at the "hip" and inseparable for life, returns from
Mighty Jaxx
this week in a Mono colorway! A classic color combination for a piece that celebrates love and its timelessness. Brick toys are a dime a dozen but you'll never find one quite like this one. Looking like an ordinary 2x4 from afar, you'll notice a bunch of limbs sticking out when you get up close and personal. The inspiration for this toy came when the artist found two of his son's construction brick pieces so tightly stuck together, that it took him a tremendous amount of effort to separate them... and as a dad myself, I totally know the struggle, or should I say, my fingernails do! Did you know? You can take them apart and put them back together, and even mix and match them with the original colorway if you have it. Standing 8" tall and available
HERE
right now for $129 a pop... go now to add this to your collection!