Mighty Jaxx presents: Balloon Dog Anatomy (GID Edition) by Jason Freeny!!!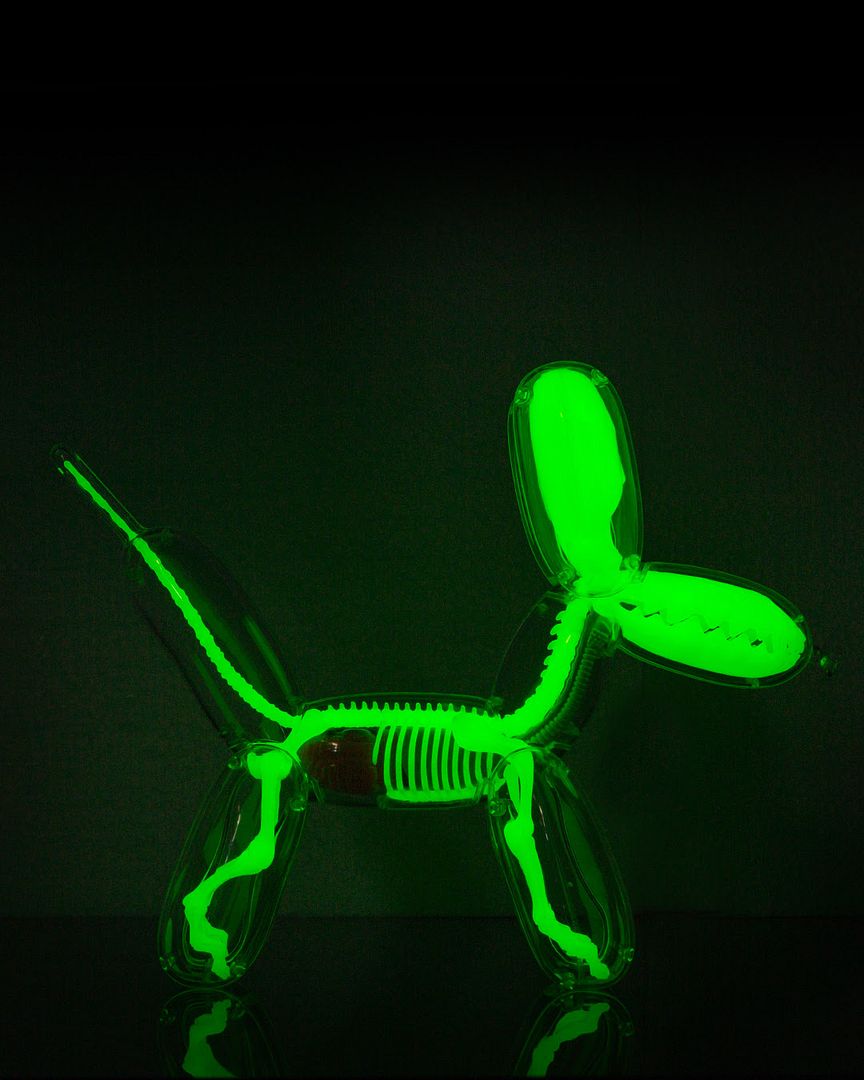 Guess who's back? We've heard you and brought him back! Balloon Dog Anatomy, from
Mighty Jaxx
and Jason Freeny, returns in a special Glow In The Dark edition! Keeping in line with tradition, this beloved collectible gets the classic cross-section anatomic treatment once again. Standing at 8" tall, it comes with 26 fully-detachable organs and body parts to be assembled – forming a highly detailed visible - and glowing!- skeletal system within the iconic canine. Don't miss out on this highly sought after piece! Snag him up
HERE
this Saturday, August 17th at 6am PST for $80 a pop - Free Shipping Worldwide, Limited Edition, In Stock and ready to ship!