JC Rivera Bearchamp "Italian Stallion" edition... exclusive release from Tenacious Toys!!!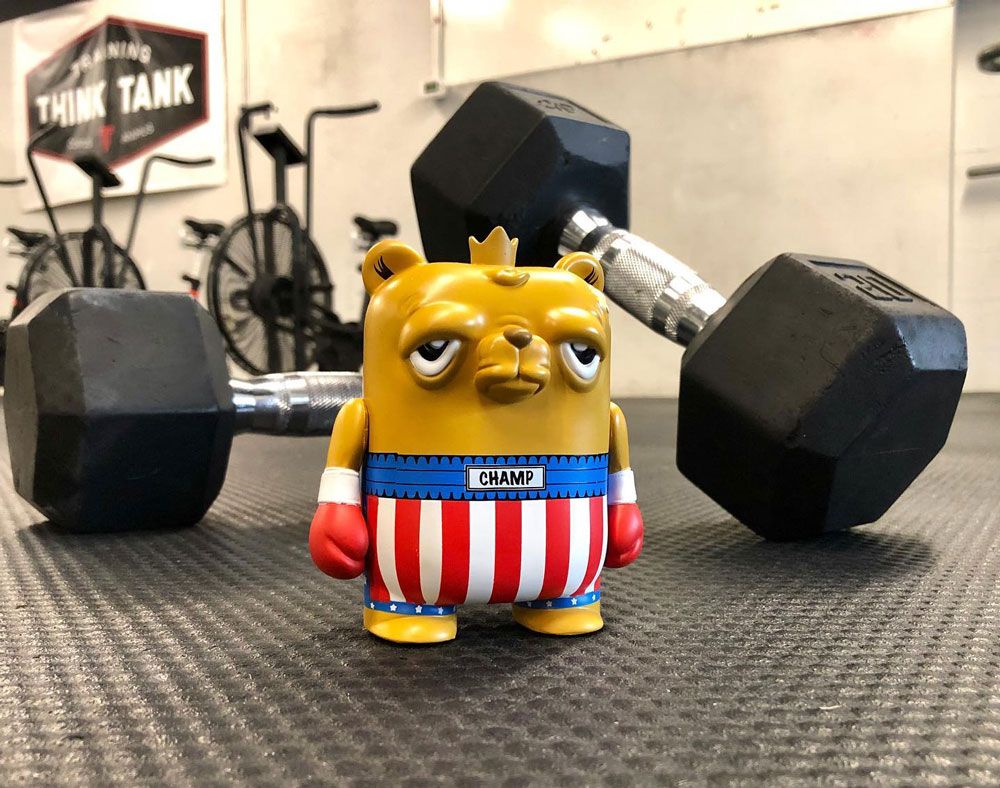 TKO!
Tenacious Toys
has been victoriously awarded with another JC Rivera Bearchamp exclusive: the
Italian Stallion Edition
. This 4-inch vinyl figure is articulated at the arms and limited to 200 pieces, all exclusive to TenaciousToys.com, and priced at $75 each. The Bearchamp figures are in stock and will ship the Monday after the release. Bearchamps are the brainchild and main character of Chicago artist JC Rivera. These 4" Bearchamps have been brought to life by the capable hands of UVD Toys, with the Italian Stallion Edition being one of the 7 Bearchamps in Series 2. Releasing
HERE
on Friday, August 9 at 12noon EST (NY time)... don't miss out!