Mighty Jaxx & Brandalised present: Kissing Coppers!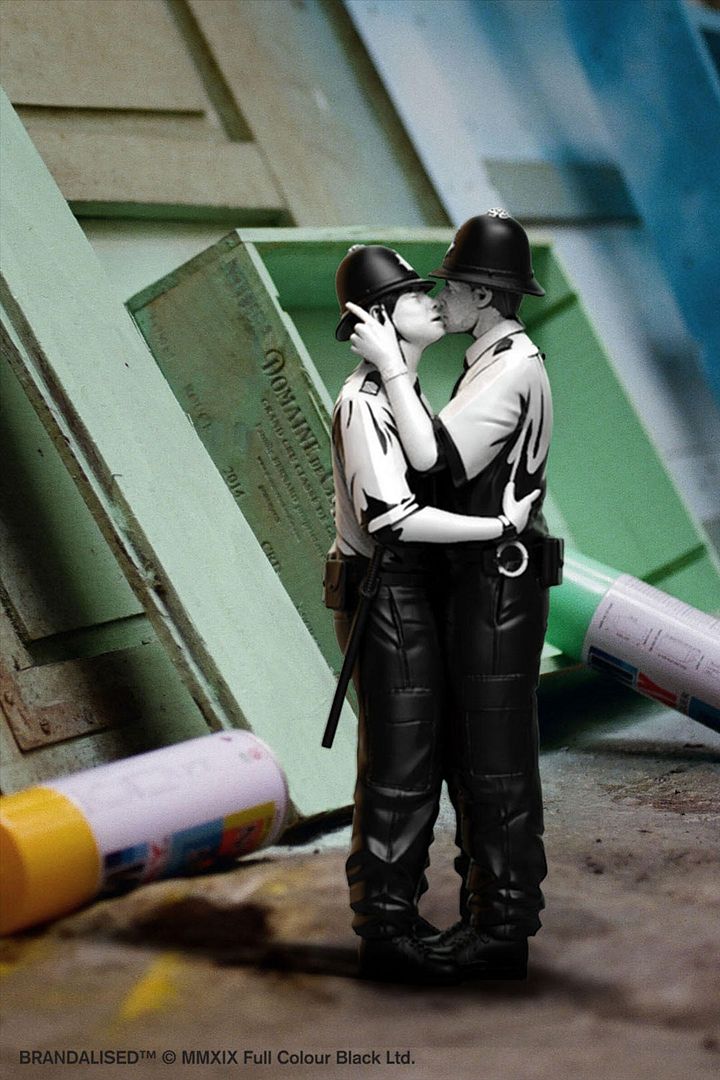 This week the folks over at
Mighty Jaxx
, in conjunction with Brandalised™ © MMXIX Full Colour Black Ltd. bring the iconic graffiti work to life with Kissing Coppers. Icons of authority in a tender, intimate moment. There are many ways which people interpret this work. We choose to think that it is advocating the acceptance of different sexual-identities by society and humanizing a force that has been seen as violent in recent times. Afterall, no matter which side we are on, or which pockets of society we belong to, we all seek a very human emotion - love. The graffiti artwork Kissing Coppers is widely considered to be one of the most prominent. Don't miss your chance to own this remarkable piece of art that is now immortalized as a special edition vinyl figure. These will be available
HERE
for $350 a pop and will be a 24-hr timed release from Saturday, the 6th of July, 6am PST to Sunday, the 7th of July, 6am PST!