Martian Toys launches their Summer Carnival: Moonbat, Kranyus & Noodle!!!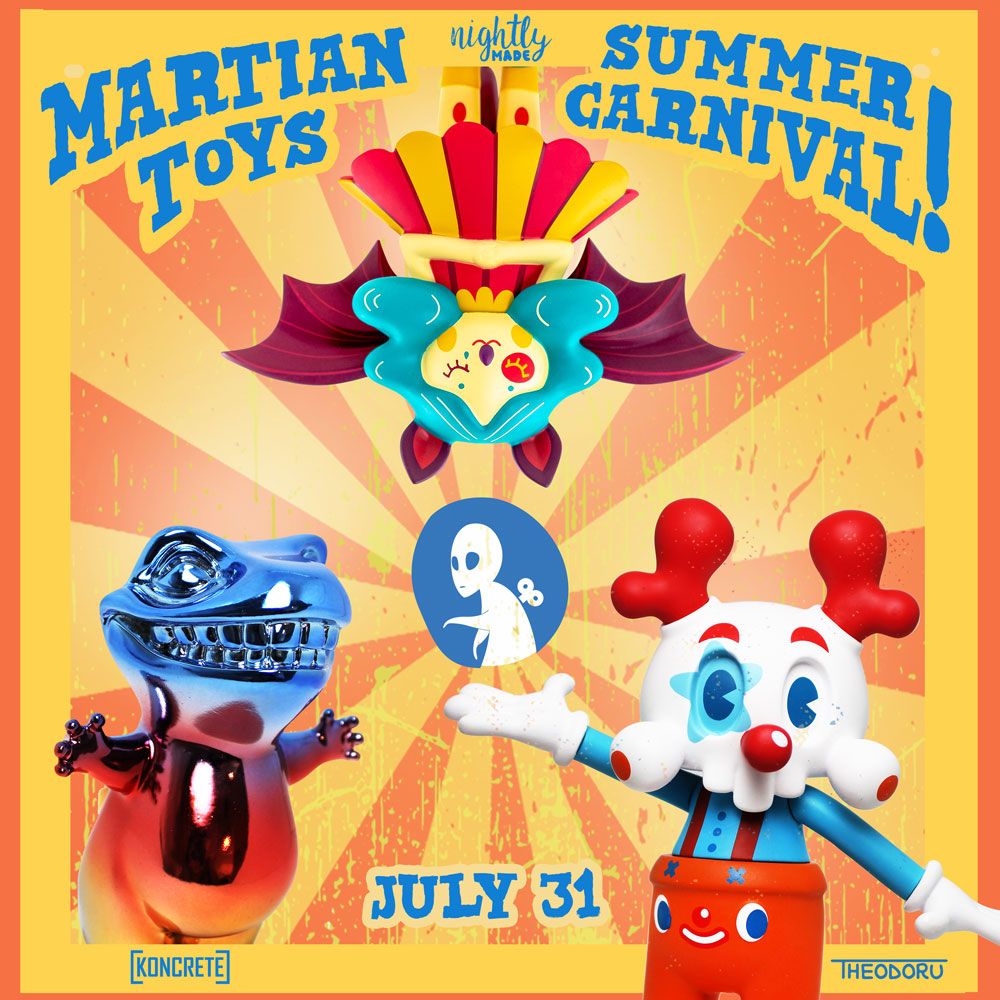 The folks over at
Martian Toys
have just dropped 3 awesome new colorways of figures and this is part of what they are calling their Summer Carnival... featuring:
Carnival Moonbat, Kranyus Klown, and Rainbow Chrome Noodle
.
Carnival Moonbat
by Nightly Made (Megan O'Brien) x Martian Toys stands 4" tall and features a tail to hang from! This quirky bat girl is waiting in the wings ready for her sideshow performance. She has such poise in front of the crowd and looks so innocent but when she gets up there flying about on the trapeze you're mouth will hit the floor. Be careful after the show, she will certainly be hungry after all that work entertaining the crowds! This is the last colorway in the collection and is limited to just 150 pieces... snag one up
HERE
for just $50 a pop!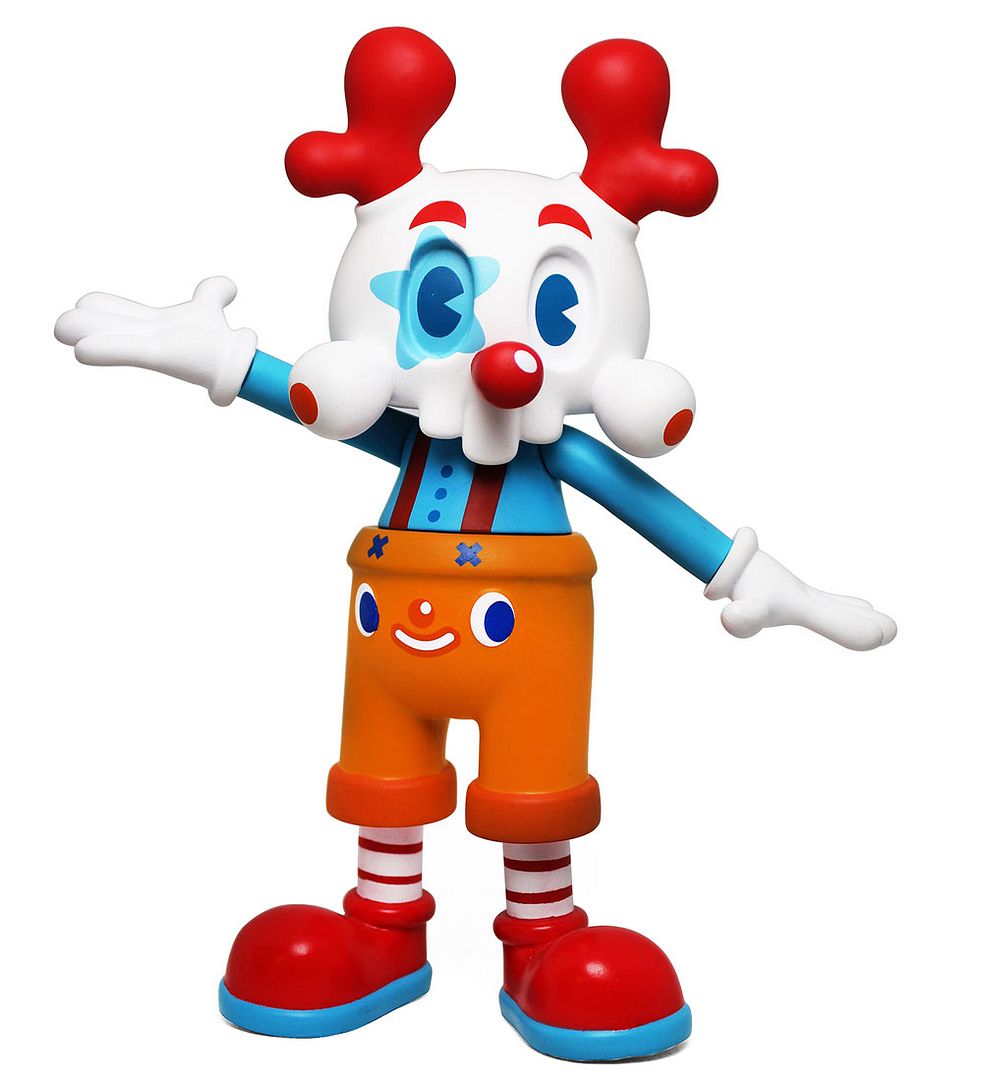 Kranyus Klown
by Kong Andri x Theodoru x Martian Toys... soooooo good! Kong Andri has goofed up the Kranyus into the perfect clown MC for the Summer Carnival! He's flexible, charismatic and bound to make you laugh. How could you say no? Standing 8" tall with 8 points of articulation, these are limited to 200 pieces and are up for grabs
HERE
right now for just $80 a pop!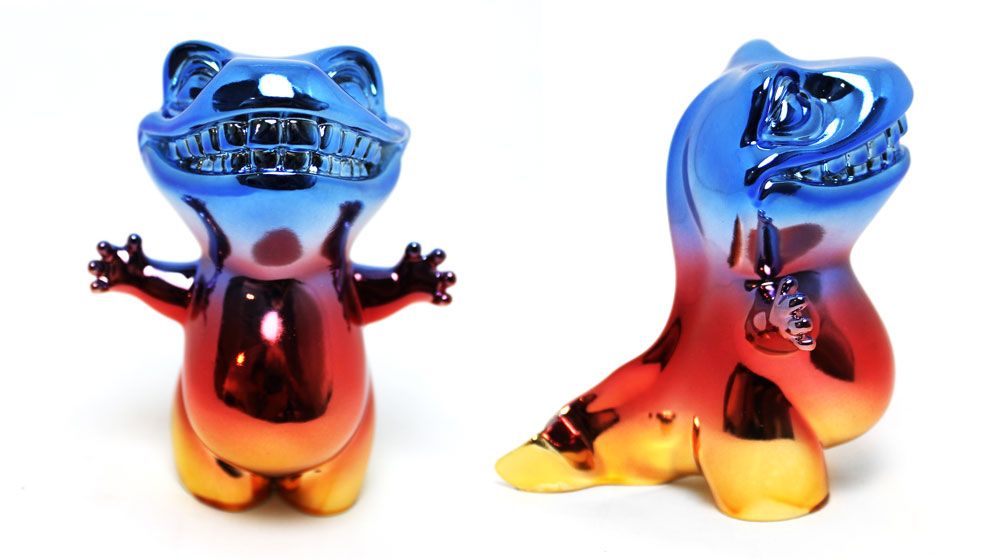 Lastly, the
Rainbow Chrome Noodle
by Koncrete x Martian Toys! Noodle is the happiest lizard in the carnival. He's always got a positive outlook and loves to show off his color changing abilities. He's been practicing his abilities and has just mastered changing his skin to look like Chrome! He's still practicing so ha can only change to this tricky Rainbow Chrome about 20 times! Better catch a glimpse while you can... standing 4" tall, this chromed out resin figure is limited to 20 pieces and each are custom made and are available for pre-order
HERE
right now for $225 a pop!