Clear Rainbow Chibi-Kujira & Bake-Zame from Candie Bolton!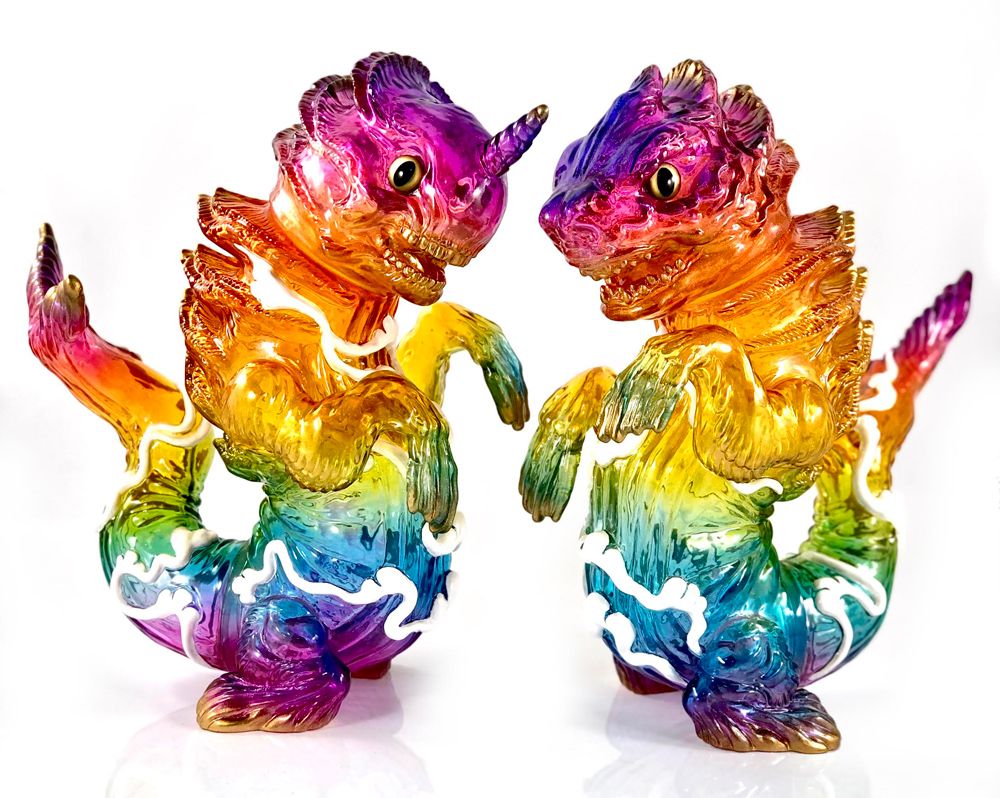 Candie Bolton
is absolutely obsessed with turning clear soft vinyl toys into vibrant rainbow color ways... and it shows, because alot of her work really capitalizes on this - and we love it! There's just something about how all the colors blend together... and then once the clear coat goes on, it looks almost like glass. For this release, she mentions that she "
wanted to have her OG Bake-Kujira as clear vinyl for years and got many inquiries about this. Unfortunately, this was impossible due to the very long shape of the body. Whenever the clear vinyl was pulled from the mold it would stretch and stretch and deform to the point that it could never bounce back.
" That being said, when Wonder Goblin (James Sizemore) began sculpting her new Chibi-Kujira design, Candie told him that her top priority was to make the sculpt chubby enough so it could be pulled in clear. So now after many years of waiting it's finally here - the Clear Rainbow
Chibi-Kujira & Bake-Zame
!!! Satnding 9" tall of soft vinyl, these are up for grabs
HERE
right now for $300 a pop and will be available until this Sunday, June 30th - after that, no more!