Mighty Jaxx presents: Meowlting (Catpuccino) by I Love Doodle!!!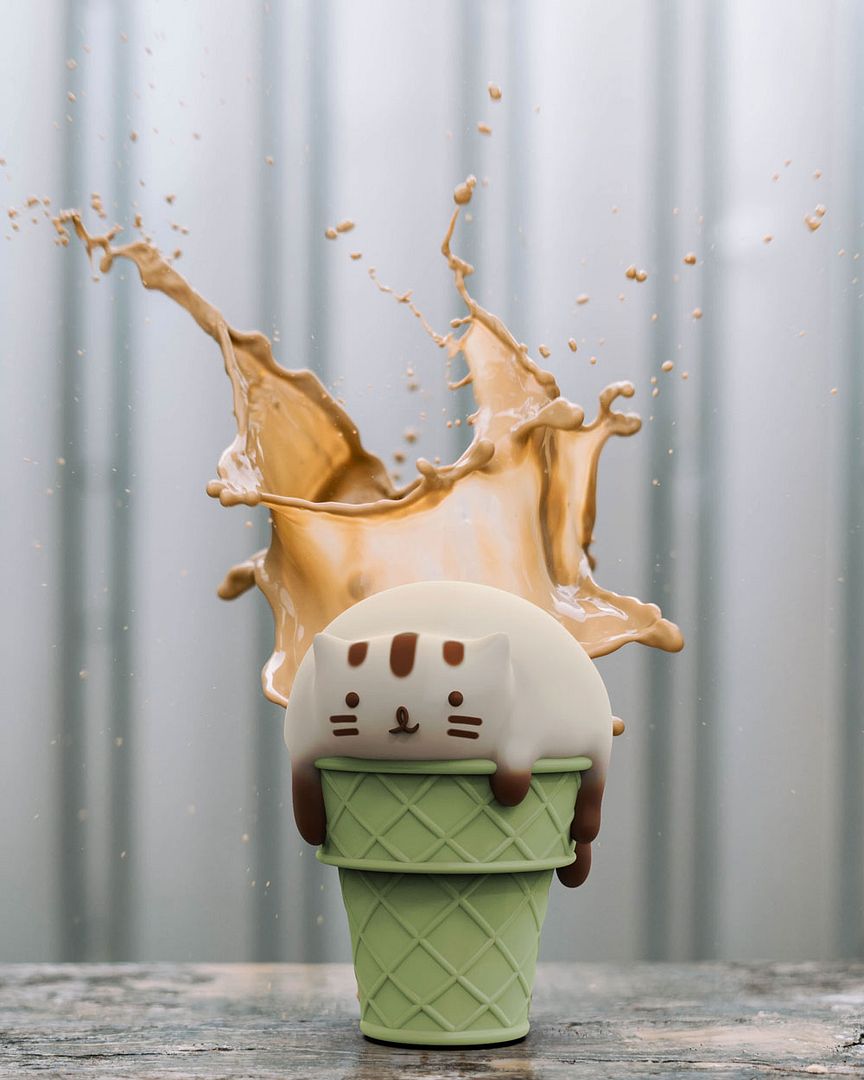 You asked for more Meowlting, and the folks over at
Mighty Jaxx
are giving you more! This adorably delightful piece from I Love Doodle combines a chubby kitty and an ice-cream cone - the second colorway (pictured below with the OG) features a yummy
Catpuccino
(the puns are endless!) flavored cat complete with coffee foam prints. Whether you're at the beach or a cafe, beat the summer heat and get a slight caffeine boost with Meowlting (Catpuccino)! This 6" tall vinyl figure is limited to 200 pieces and will be available
HERE
via pre-order this coming Saturday, May 11th at 6am PST for $99 a pop (Ships Q3 2019).