Hexxi is here... an introduction to the Designer Toy 'Universe'!!!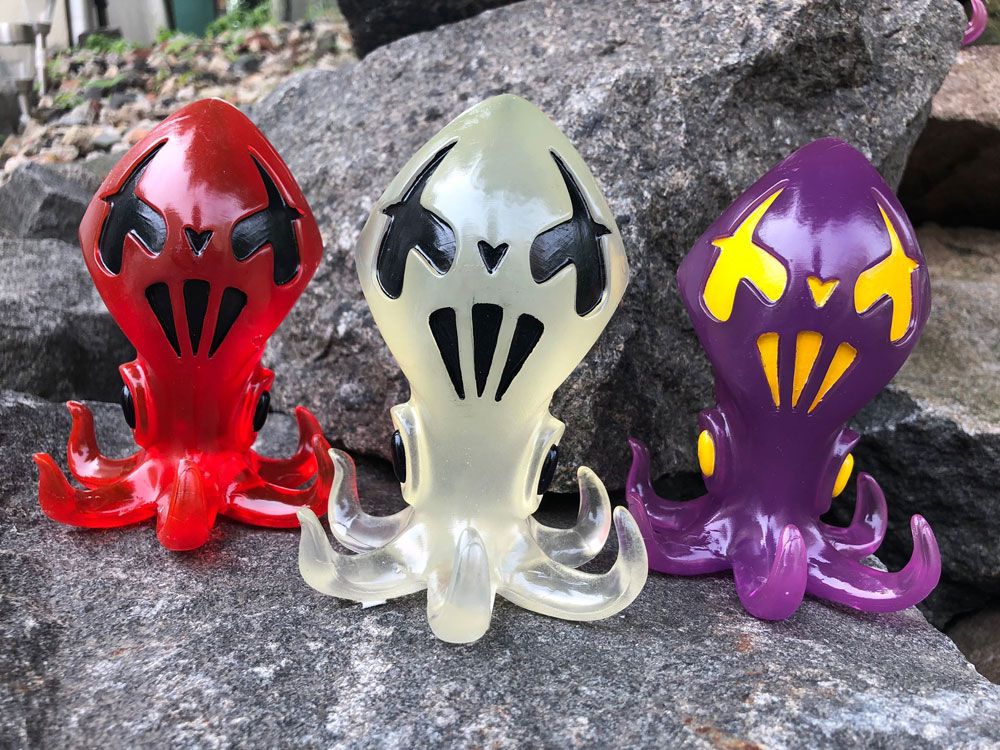 First born as a concept by the mad minds behind the
Designer Toy Universe
group on Facebook, Hexxi was put into the hands of designer
Mike Pipitone
. Mike, who is known for his original spin on the 'Rook' chess piece, has not only designed Hexxi, but has sculpted and casted each piece, to make the dreams of the DTU mascot becoming a designer toy, reality!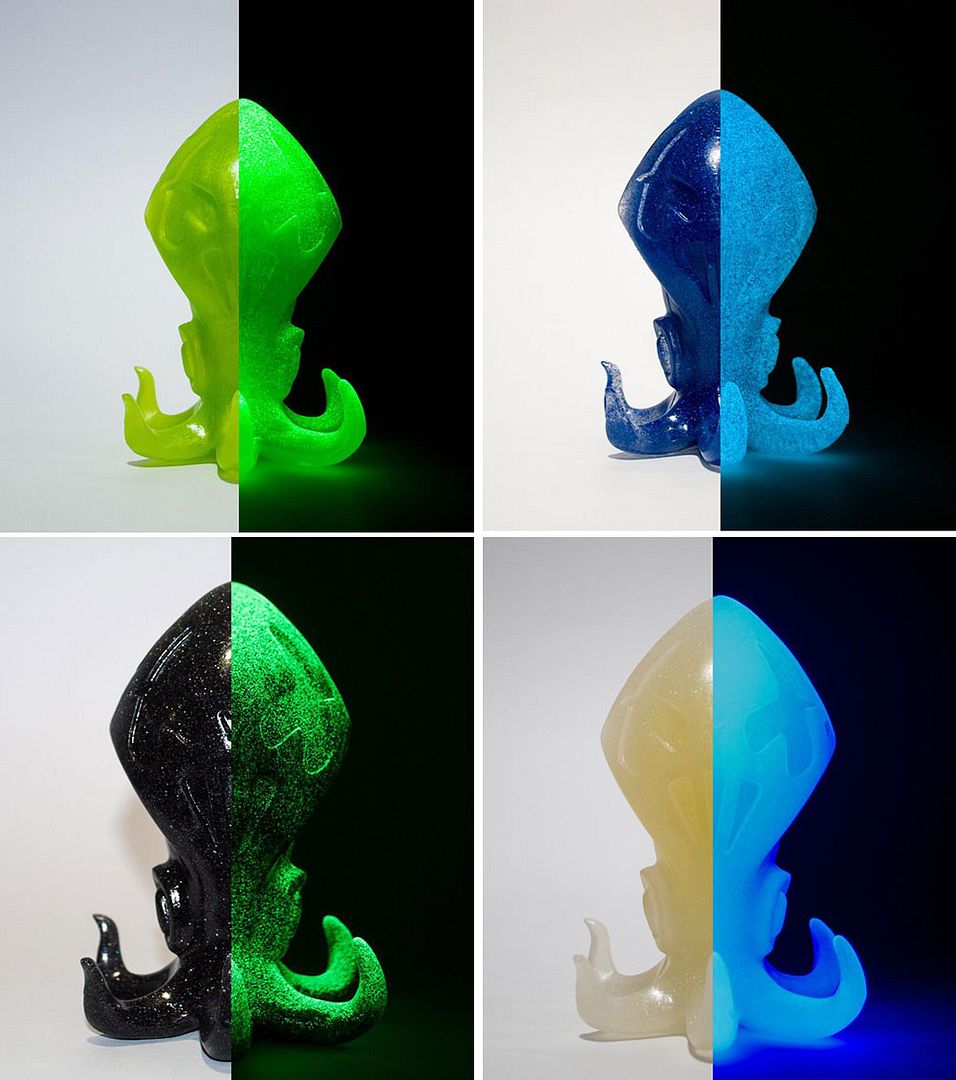 Making its grand debut at Five Points Festival 2019, Hexxi can be found at
Tenacious Toys
booth #426 - Benny is the best! Standing at 5" from head-to-tentacle, there will be just 12 glossy colorways available along with 5-6 special pieces that will also find their way to Five Points! Ranging from rich bright transparent colors, sparkles, and even some glow, this solid resin bad boy has loads of heft behind his menacing eyes.
Already causing a "splash" from anticipation, these babies are priced at a generous $85, and are likely to swim off the shelves so be sure to head on over to Tenacious Toys (Booth #426) before this initial run sells out! These color test colorways are EXCLUSIVE to Five Points Festival, and will not likely be recreated in future. Oh, and keep your eyes and ears open, whispers are going around of a few little surprises in store for the near future for Hexxi - and to say in the know, feel free to apply to DTU's facebook group
HERE
- a great community filled with like minded collectors!