GUGGIMON "HIGH-VOLTAGE" edition is here... back their Kickstarter NOW!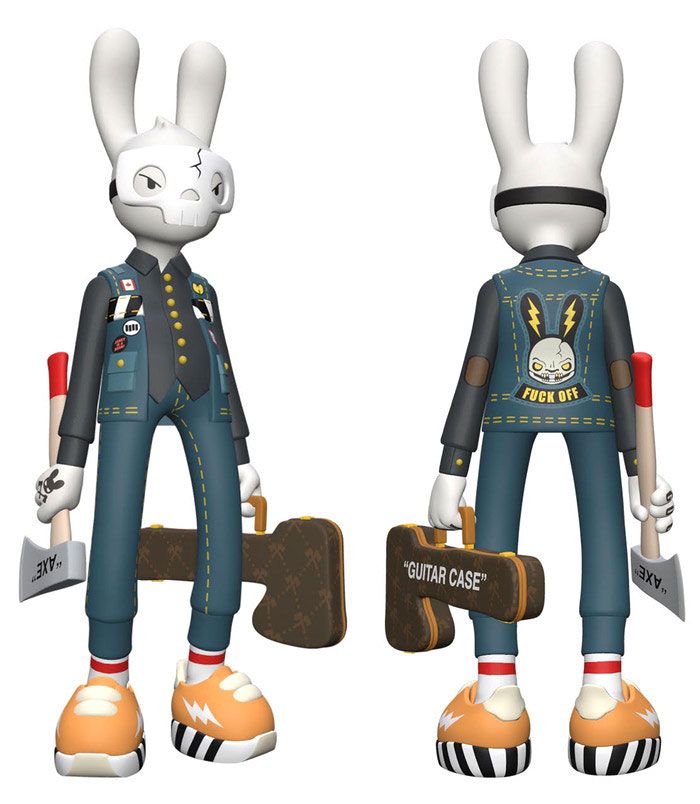 Hey
SUPERPLASTIC
backers! The very last drop of their new campaign has landed... and there are only 2 days left. Check out the big 12" of brilliant vinyl Gugginess, all dressed up and ready for havoc. Featuring Guggi's trademark mask, "
Guitar Case
", "
Axe
", and a bad word on his back. A walking disaster, an accident waiting to happen, and tragically beautiful. Only 666 are being made, because it's the number of the beast. And also because it's hardly any. PS: Check out the rad sculpt of Guggimon with Huck and a banana down below. Get this limited toy in two easy steps: 1)
Back them on Kickstarter
if you haven't already! (Hurry up! ONLY TWO DAYS LEFT!) 2) Add $75 to your pledge to claim this insanely infatuating designer art toy. Alternatively, you can upgrade to one of their EVERYTHING packs and get everything they have released during the campaign! KICKSTARTER ENDS THURSDAY AT 10PM EST!