Alex Pardee's Shunderland Pop Up Art Print... go grab one NOW!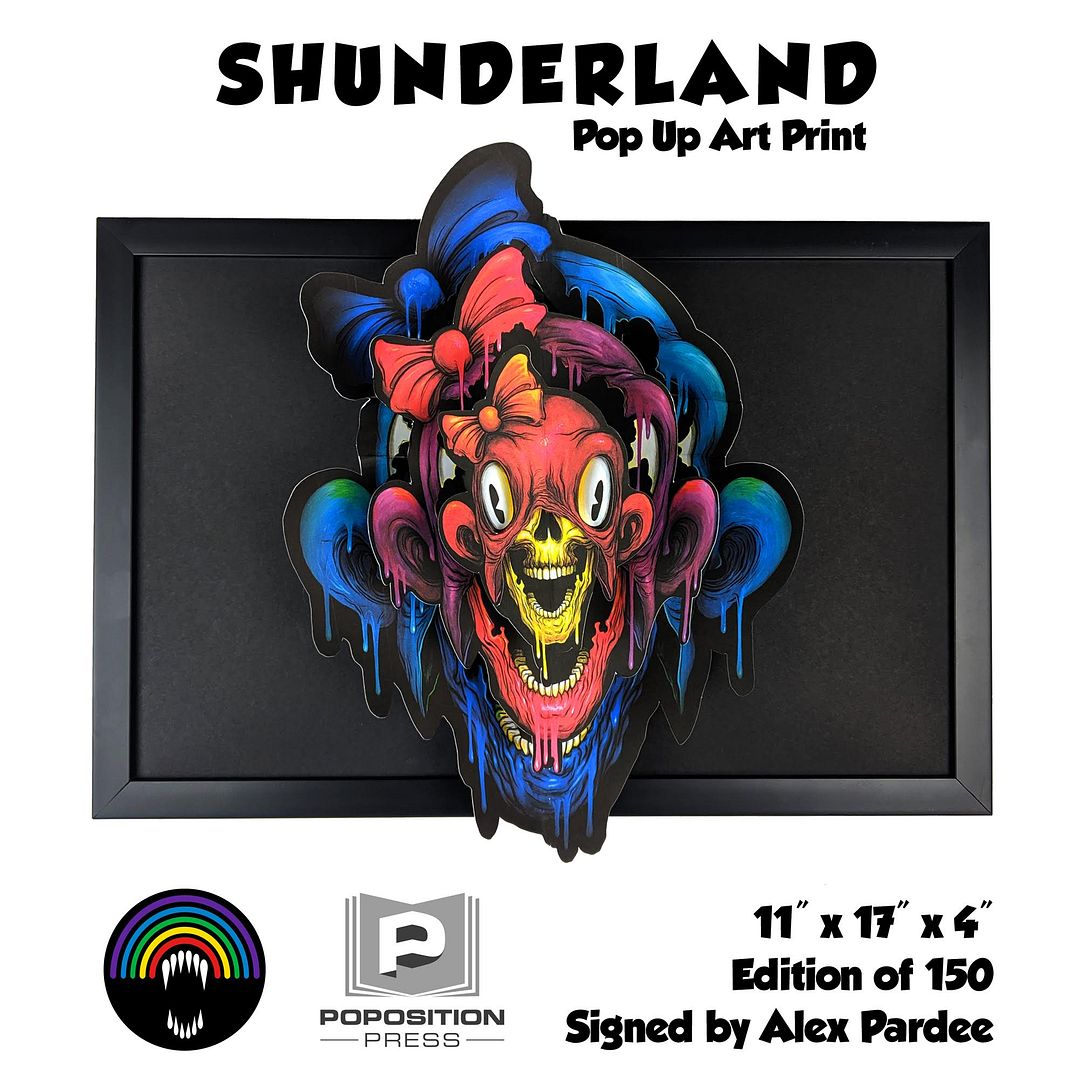 The folks over at
Poposition Press
have teamed up with popular Brightmares artist, Alex Pardee, on a new limited edition pop up art print of his '
Shunderland
' image. This is the second print in Poposition's series of limited edition pop up art prints designed to be hung framed on the wall... and wow does this look amazing! This multi-layered handmade pop up art print measures 11″ x 17″ x 4″, comes signed by Alex Pardee and is limited to just 150 pieces. Note: due to the hand assembled nature of our art print releases, Shunderland prints will ship in approx. 8 weeks. Snag one up
HERE
right now for just $75 a pop!