*REVIEW* Parasight "Swamp Green" unpainted vinyl review from Atomic Mushroom Toys!!!
The "Parasight", from
Atomic Mushroom Toys
, stands at 9" inches tall with three points of articulation... and for this edition, it's the un-painted Japanese "Swamp Green" colorway cast in that striking green colored vinyl. This comes in traditional Header Card and bag and includes alternate head... it's awesome and Robert from AMT sent one over for us to review... and we did just that, so enjoy... better yet, go grab one
HERE
for yourself!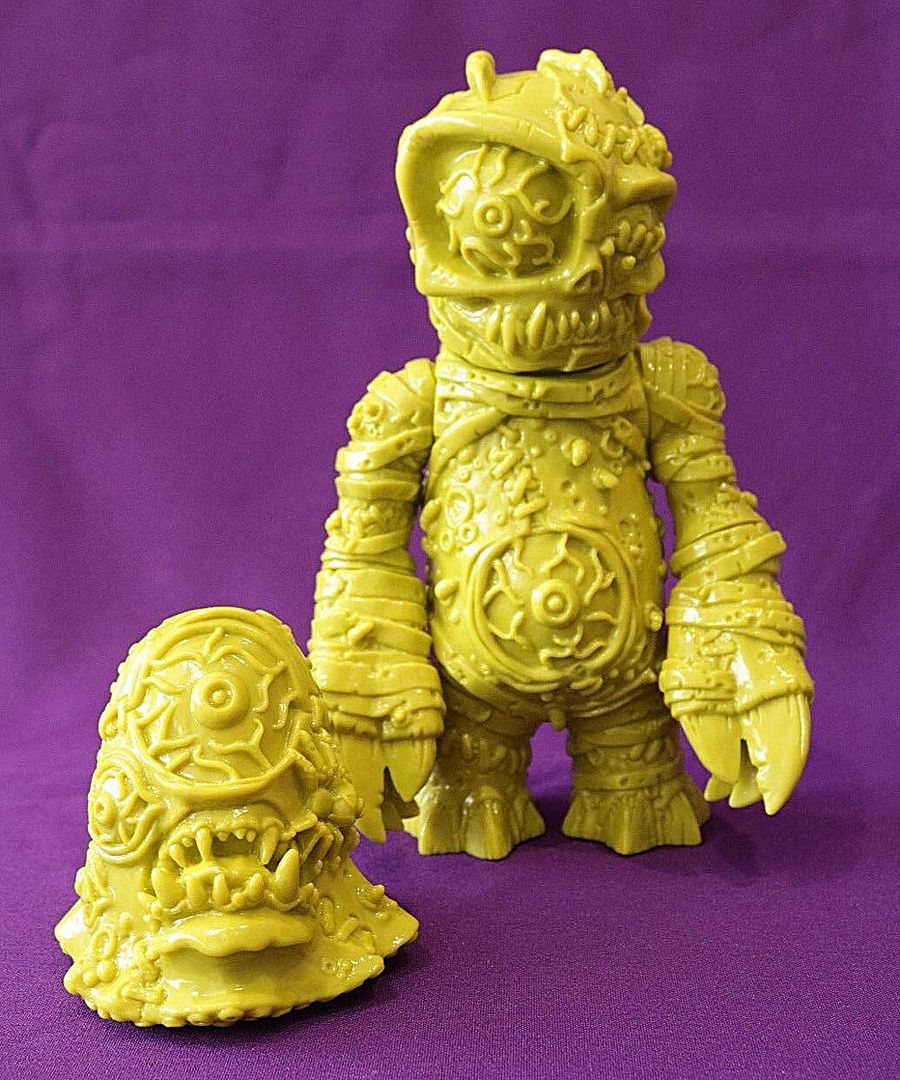 This figure is wickedly cool and comes packed with so much detail... it's crazy! The more you look at it, the more you notice, and the fact that is comes with an extra interchangeable head, icing on the cake! We dig the articulation this has as well as not only do the shoulders rotate, but the elbows do as well... allowing you to spin those monster claws all around! So please, check out the video (subscribe and like it as well) and
go grab one
of these figures today!