Mike Egan x Von Zos - "Death Boxes" original art work painted directly onto a found object!!!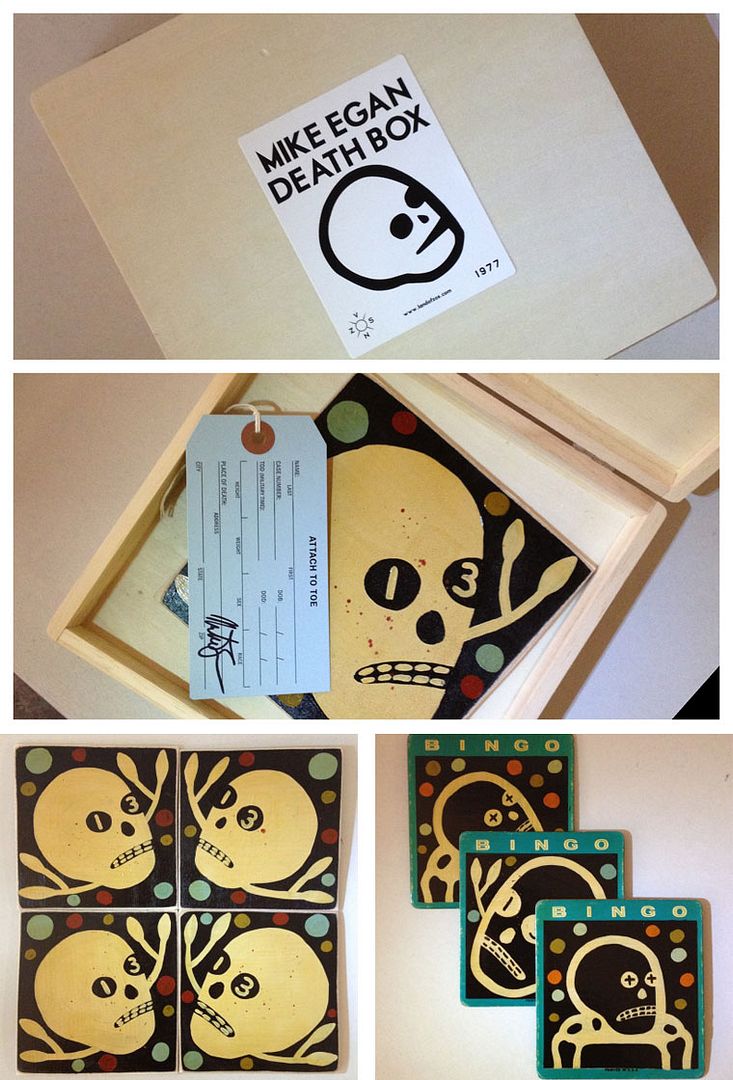 Von Zos
has just released Mike Egan's Death Boxes, it's latest limited edition art multiple... and how cool are these?!?!? Each piece in the numbered edition consists of original Mike Egan art, painted on a found object, enclosed in a wooden box. Additionally there is a genuine, signed toe tag included. Each buyers name will be hand printed on the toe tag. Every piece of art in the edition is unique, some are painted on pieces of wood, some on vintage bingo cards. Each buyer will receive a random selection... and they are just $85 a pop!!! So head on over
HERE
now to snag up your own og piece of Egan art!