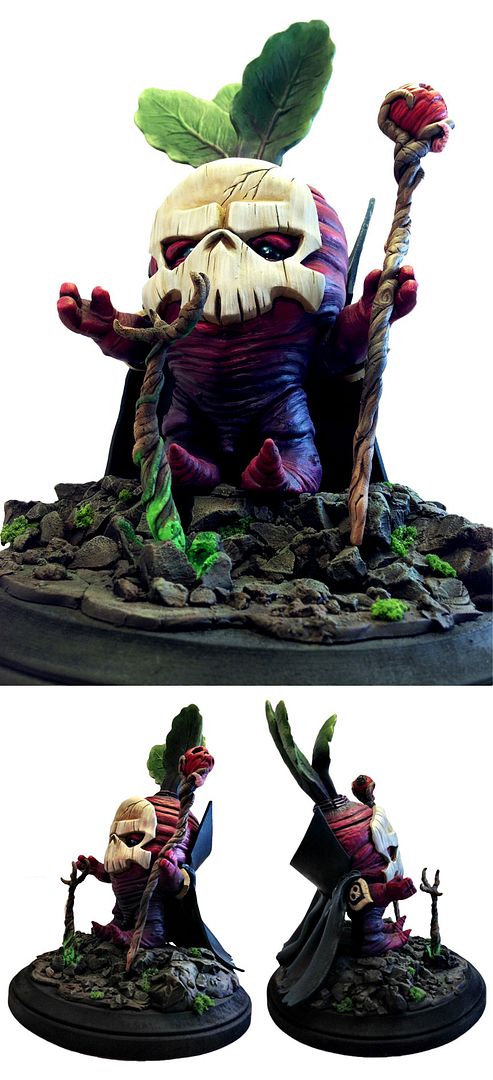 Ummmm... wow!!! Check out the amazing custom Deadbeet dubbed "
NecRootMancer
" from the super talented
Tim "Timbone" Wollweber
... I am kinda in shock... this is awesome! Conjuring up some devilish vegetables from the rocky surface, this skull masked, magic wielding, caped madman turned out spectacular, and will be up for grabs and on display at the 'Deadbeet Group Custom Show' which is being held at
Toy Art Gallery
on June 29th! I seriously can't wait to see this piece along with so many others in person... I love me some super foods, especially if they have a little twist of cain in em'!
The Deadbeet Group Custom Show
will open on June 29th, 2013 at Toy Art Gallery, 7571 Melrose Ave., Hollywood, CA 90046.