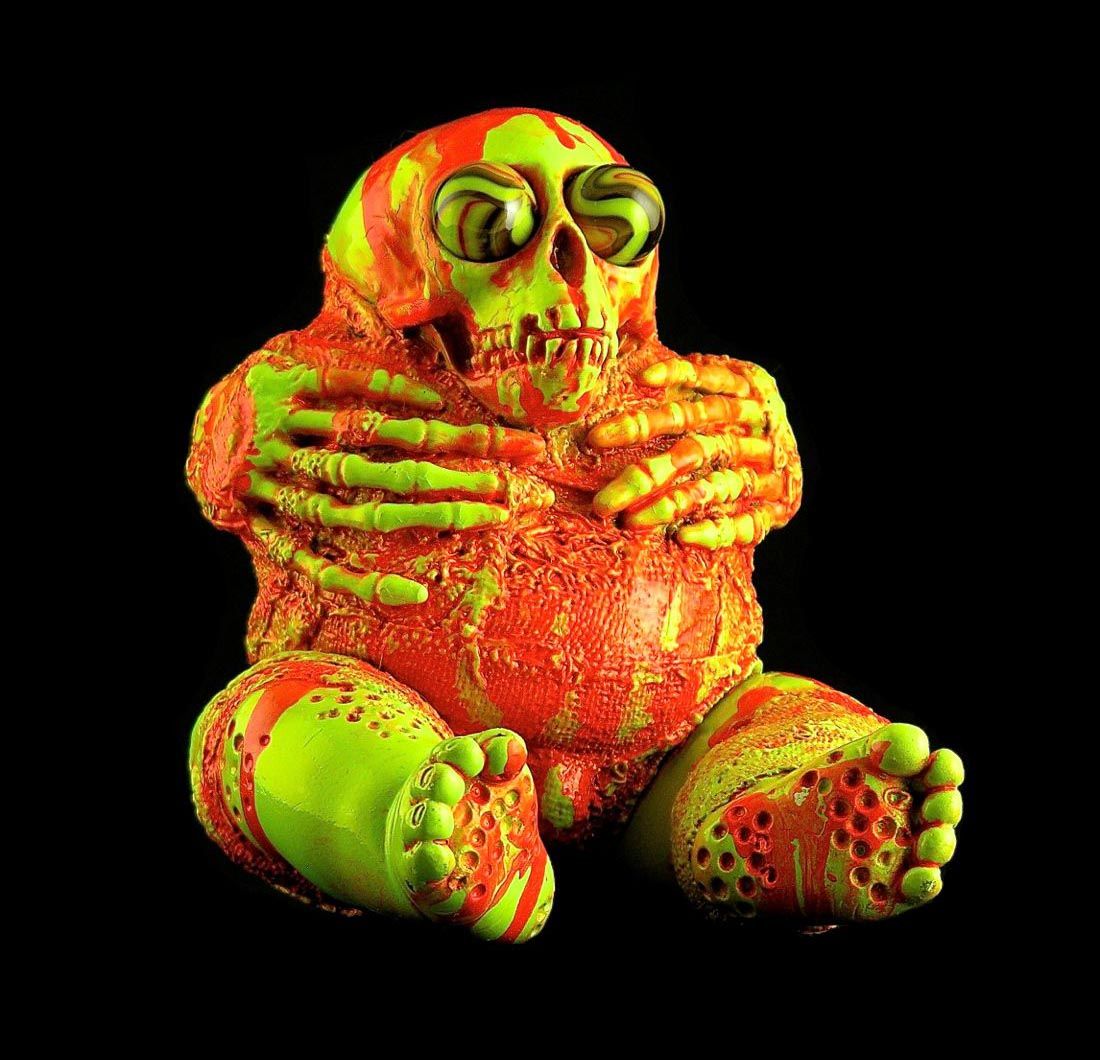 Bob "
Plaseebo
" Conge has revealed two custom kaiju pieces for the
previously announced
upcoming neo-kaiju & sofubi show at
Clutter
: the "Plaseebo Mummy / Tarantino
*
B F M edition (
*
Bloody F***en Mess)" (pictured above) and "Puppy Night Gamer," made in collaboration with
Kaiju Coup
(pictured below). The Plaseebo Mummy is hand-painted
sofubi
(Japanese vinyl) with swirled glass eyes, and — as blood covered as it is — it appears to be a tribute to Quentin Tarantino's frequent over-the-top usage of violence in his films. The "Puppy Night Gamer" is cast in hand-painted glow-in-the-dark
sofubi
with red glass eyes and an internal motion activated LED unit! With only one of each having been made, you should join
Clutter's Gallery Preview List
— which allows recipients to purchase pieces prior to the opening — if you have any interest in buying from the show.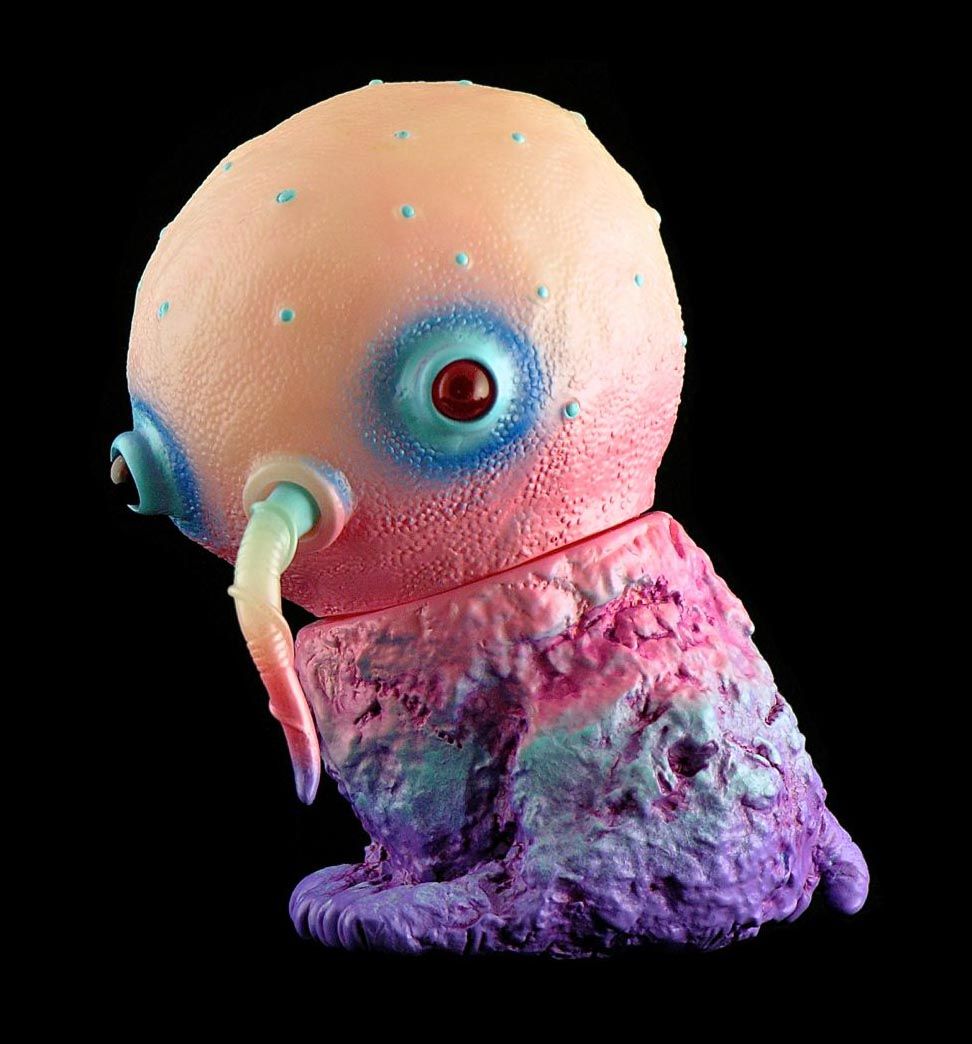 "Monsters from the Island,"
a group neo-kaiju & sofubi show guest curated by Monster Island NYC, will open on Saturday, March 9th with a reception from 6-9PM and be available for viewing through April 6th, 2013 at
The Clutter Gallery
, 163 Main St., Beacon, NY 12508.
Participating artists include:
BLObPUS, Blurble, Bob Conge / Plaseebo, Brian Flynn, Buff Monster, Bwana Spoons, Dski One, Few Many, FigLab, Goccodo, Guumon, Healeymade, Ilanena, Josh Herbolsheimer, Konatsu, L'amour Supreme, Leecifer, Mark Nagata, Mechavirus, Monsterarm, Mutant Vinyl Hardcore, NagNagNag, PaulKaiju, Rampage Toys, Splurrt, Star Case, Toys Are Sanity, Uamou and Velocitron.