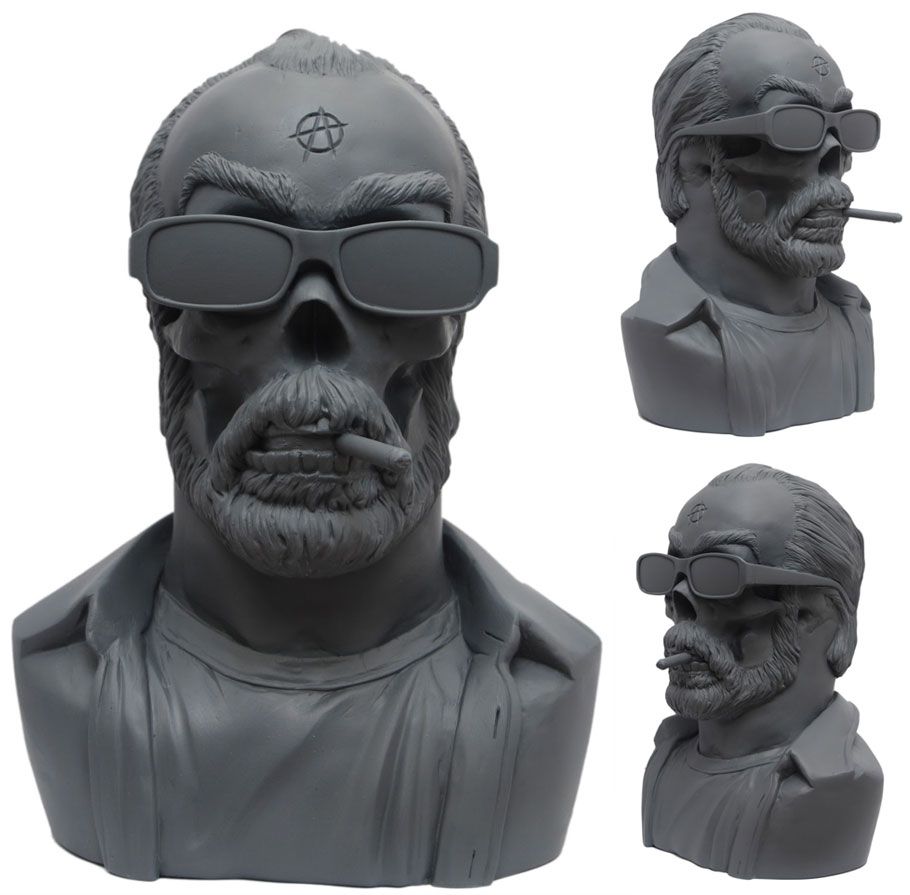 Back in October of 2012, artist
Kevin Gosselin
participated in a tribute show at 1AM Gallery for artist Frank Kozik... we posted about it
HERE
, and now, Kevin has launched a Kickstarter campaing to bring that rad bust that he created of Kozik to the every day consumer... that's you! Kevin mentions "
After wracking my brains for hours upon end I consulted my brother. He and I brainstormed for a while until finally he said, "I don't know man, but I hope someone does a dead frank bust." I don't think he was suggesting I do it, but as soon as I heard the words I knew that was it. His concept was to make a life-like Kozik bust but I had a very limited window to create the piece so I said, it's gotta be a skull bust like Che.
" This fundraising campaign is to get a 13" Vinyl Dead Kozik Bust created, and right now he is offering a pre-order for the bust on Kickstarter
HERE
starting today for $200 with shipping included. So, do you want a Dead Kozik next to the rest of your Kozik
created busts... now is your time!