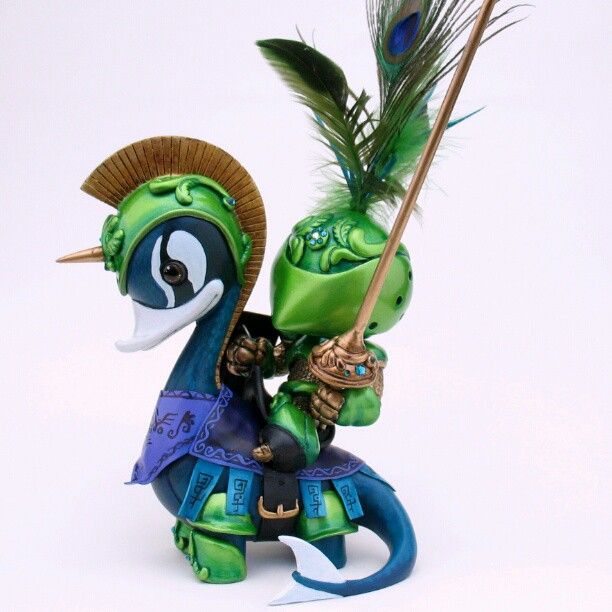 From
the moment we saw
Josh "
fplus
" Pearce's collaboration with
Daniel Fleres
, the "Swanicorn Knight," we strongly suspected that the fplus contribution to the
previously announced
"The Gathering" group exhibition at
Dragatomi
might just have the knight on a Swanicorn's back… Entitled "Peacockicorn of Valor," it's even more beautiful than we could've imagined by far! This piece makes my Swanicorn loving heart sing for joy and wish that brave knight much glory as he rides against whatever foe challenges this adorable kingdom.
"
The Gathering
" opens on March 9th, 2013 with a reception from 6-9
PM
at
Dragatomi
, 2317 J St., Sacramento, CA 95816.
Participating artists include:
Alisa Ross, Daniel Fleres, D.Ross "Scribe," DrilOne, Downtimer, Jason Limon, Jay222, Jerome Lu, Josh "fplus" Pierce, J★RYU, Leecifer, Luke Chueh, Martin Hsu, Matt Linares, Phonetic Control, Shadoe Delgado, Topher, Yosiell Lorenzo and 64 Colors.