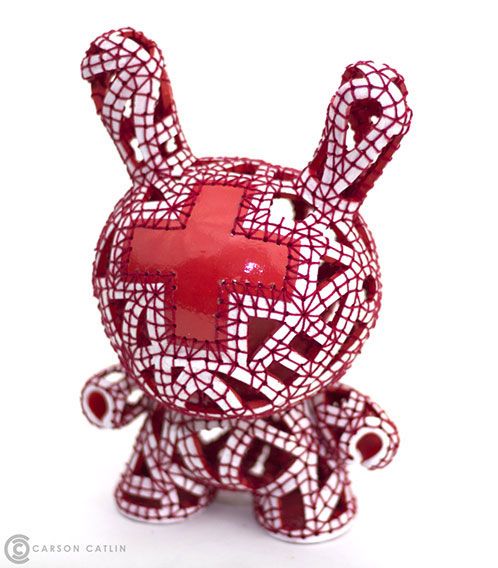 Carson Catlin
shares with us today his latest custom piece titled "
All Stitched Up
"! This was created for the "Art Without Borders" show being put on by
Art Whino
... and as you can see, it features Carson;s signature stitched style with an added cross element! Carson tells us "
The challenge was to create something based on a medical theme. My choice was to use the 8" dunny platform with the iconic red cross on its head. The cross was extracted along with all the other pieces. A coat of red paint inside with a bright white exterior followed along with a medical theme. To tie it all together I used red thread and reattached the red cross from earlier.
" To be honest,
I
am not normally a fan of this stitching style, but that added element of the cross really does something for me... a cool custom indded, for an even cooler cause - a portion of the proceeds will go to Doctors Without Boarders!