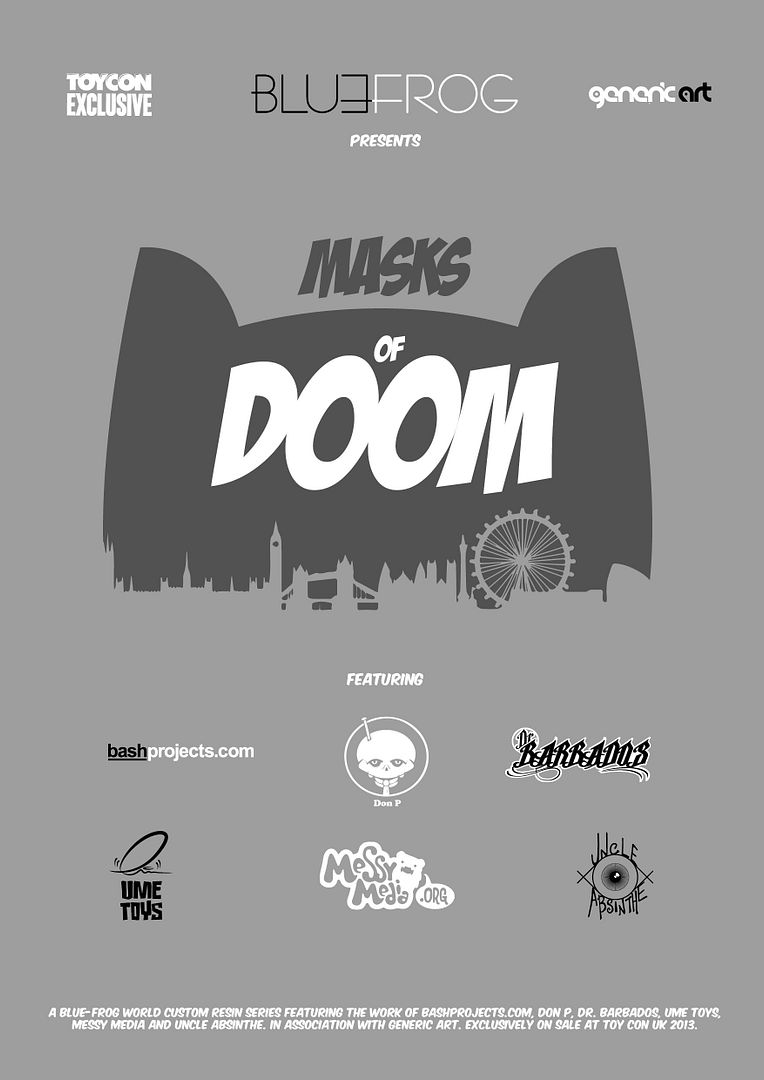 Gary Boon aka
Blue-Frog World
just announced a sweet little project that he has been organizing for some time now... and he figured it was about time to share it with the public.. and perfect timing because this initial jaunt into the custom resin toy scene will be displayed at Toy Con UK on April 6th. The Series is called 'Masks of DOOM', and as you can see from all of the pictures, there is some cool stuff going on! There is a WIP shot from UME Toys, as well as a pic of the RAW mask on a 4" Dunny, plus the original custom which was entered into MunnyWorld Comp 2011.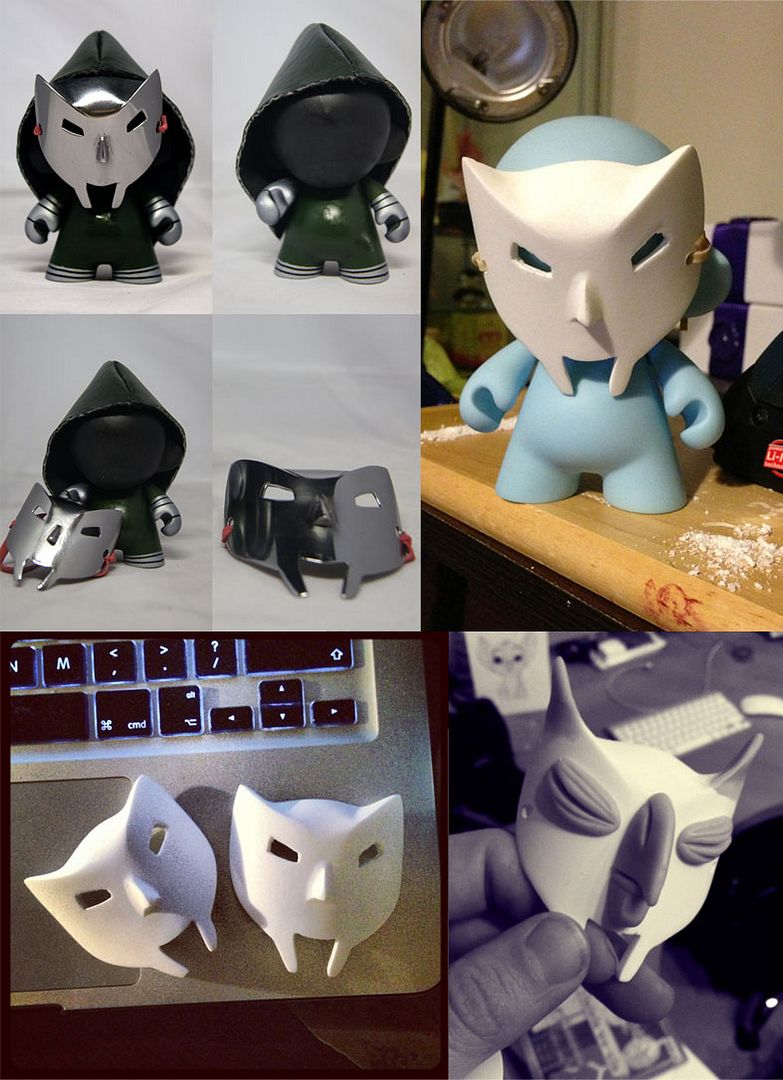 He has asked 6 artists from around Europe to each do two custom designs on his resin mask. The artists are as follows:
UME Toys, Don P, BashProjects.com, Messymedia, Dr. Barbados and Uncle Absinthe
. These will all be available to buy at Toy Con initially and then online after. There will also be DIY versions available for people to either buy and customize themselves or to get one of their favorite artists to custom for them. The DIY's will reatil for £7.50. Keep up to date with all the happenings via his website
HERE
, his Facebook
HERE
, and his Twitter
HERE
!