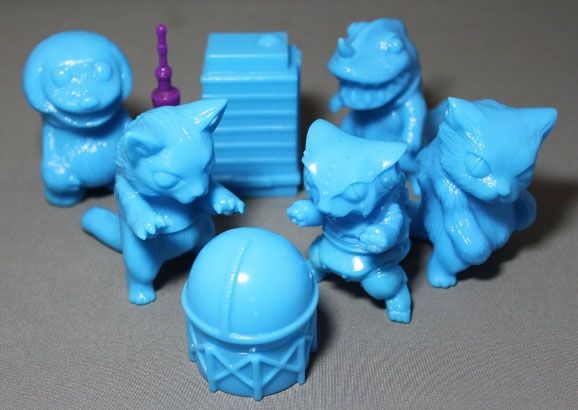 It looks like Mark Nagata of
Max toy Company
decided that he isn't busy enough... so he thought it would be a good idea to take those few hours of the day where he normally sleeps to create and run a new label for Max Toys... called Monster Boogie!!! Mark has teamed up with long time collaborators, Yo MIyamoto (concepts) and Yoshihiko Makino (designer & sculptor) in Japan to begin releasing not only more Kaiju but other unique toys as well! Mark Mentions "
You may be wondering why I created this label ;-P Really it made so much sense to me. We have a lot of ideas that are in process and about to be released, however not all of them may fit into the Max Toy brand. Having Monster Boogie allows us to release projects under this label but also allows my team in Japan to pursue licensed characters that may only be for sale in Japan. Over all the Max Toy fan won't notice any difference other than the fact that more figures will be coming out!
" It does seem quite fitting, and how adorable are all those micros above... gotta love that pure blue vinyl! The figures by the way that you see above will be for sale in the Max Toy web shop HERE in about a week!