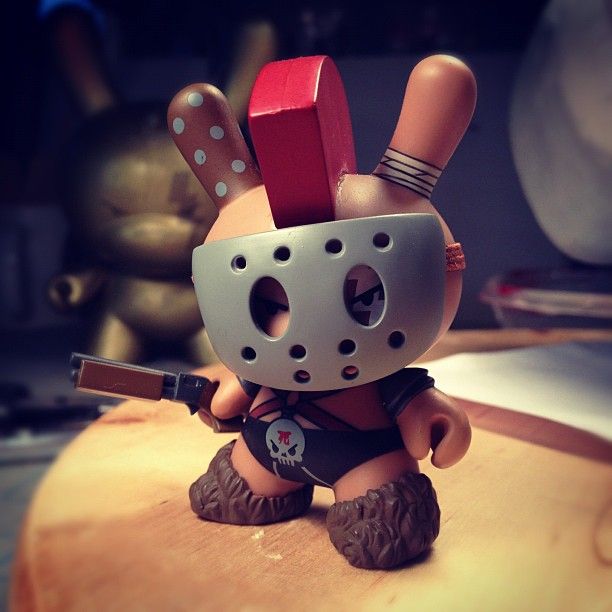 Since
the very first sneak peek
of the new Dunny Apocalypse Series was for
Huck Gee
's piece, it gives me great pleasure to revisit the piece for a full reveal! Above is the figure up-close-and-personal, with accessories on, and it is indeed a
Road Warrior
inspired design (as I originally guessed; though I wonder what's that in the background... hmm?!?!?!). Though for all the people stating it is based on the character of Humungus, Gee states that "he is actually comprised of 5 different characters from said movie." Below are pics of the figure without the mask and from behind… which is how you can spot the knuckle tats of "Hate" and "Pain."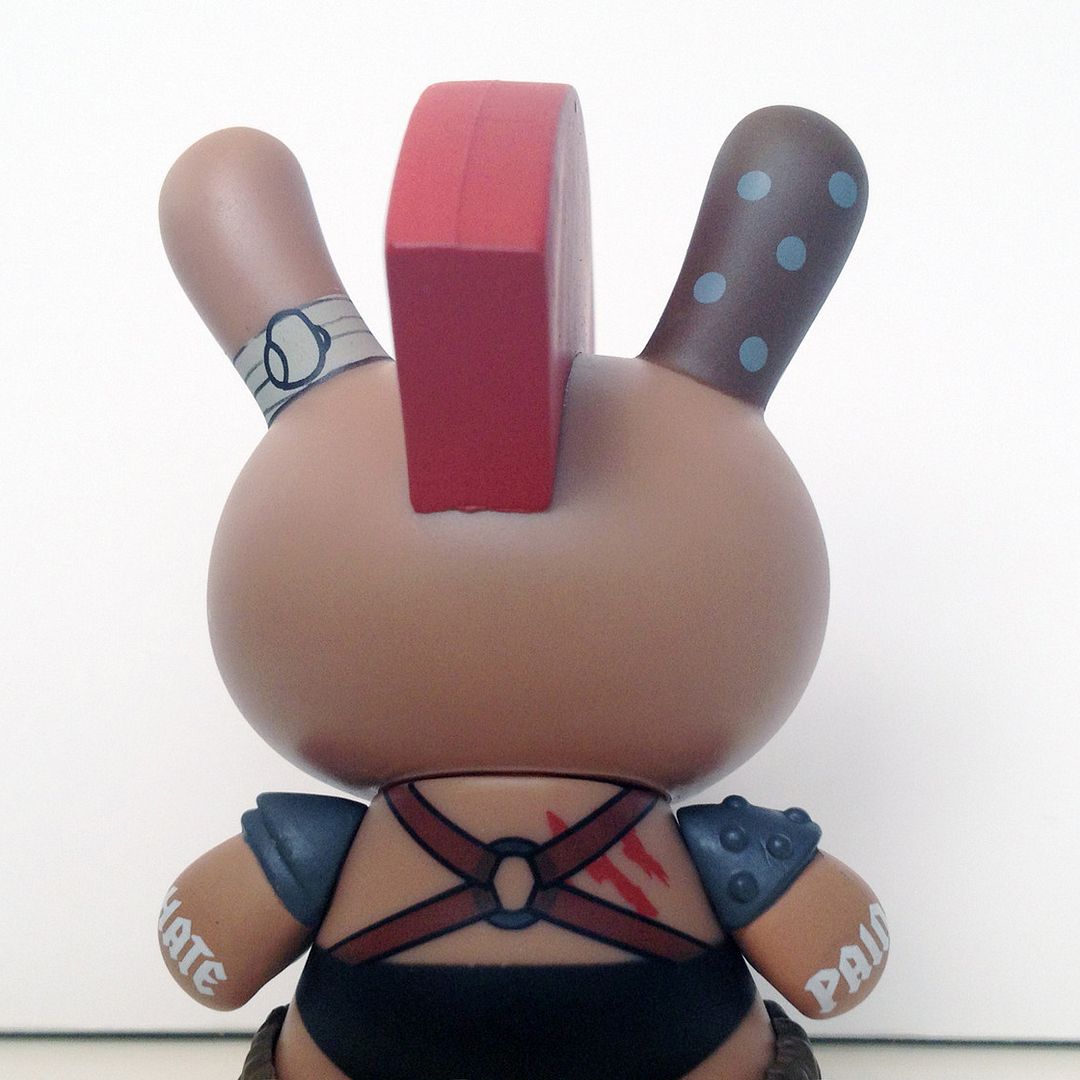 The Dunny: Apocalypse Series artists (with links to the reveals and known ratios):
Chris Ryniak
(2/16), Huck Gee (2/16), Patricio Oliver (2/16), Jon-Paul Kaiser (3/32), Jermaine Rogers (1/16),
Jesse Hernandez
(1/16), Kronk (black version, 1/16),
Kronk
(white version, 1/16),
Mishka
(1/16),
Ron English
(1/16),
Hydro74
(1/32),
Sam Fout
(1/32), Hydro74 (variant, ?/??) and Joe Ledbetter (?/??).
[Image sources: Huck Gee's Instagram feed and an unscrupulous eBay seller.]