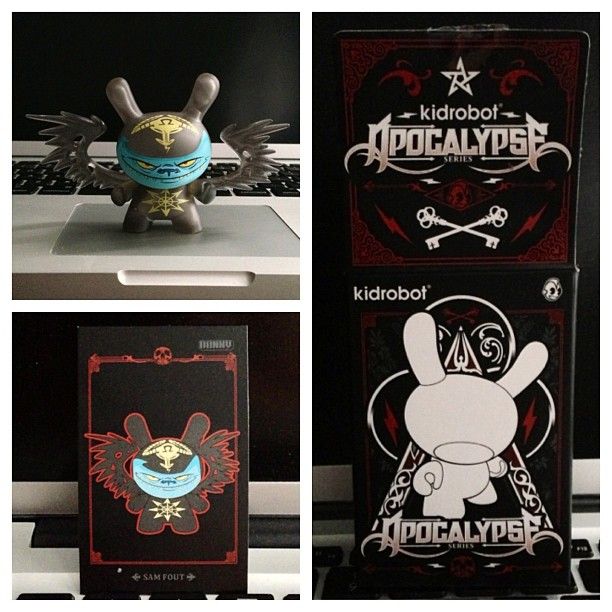 The reveals keep coming as we just stumbled across a photo (thanks to doctorhazmat) of
Sam Fout's
submission for the upcoming Kidrobot "
Apocolypse
" Dunny blind-box series... and as you can see, this design is looking pretty fresh! That devious grin, those clean vector lines, and how about those smokey clear wings... very cool... and I love that it has a very "Archangel" feel, very fitting for the series theme! This series is looking really great, and from all the buzz I have been reading and hearing around the net, it really appears to be one of Kidrobot's best! This design joins the previously revealed pieces from
Huck Gee
,
Greg Mishka
,
Jesse Hernandez
,
Hydro 74
,
Kronk
, and
Ron English & Chris Ryniak
. So far, I am really liking this series... what about all of you?