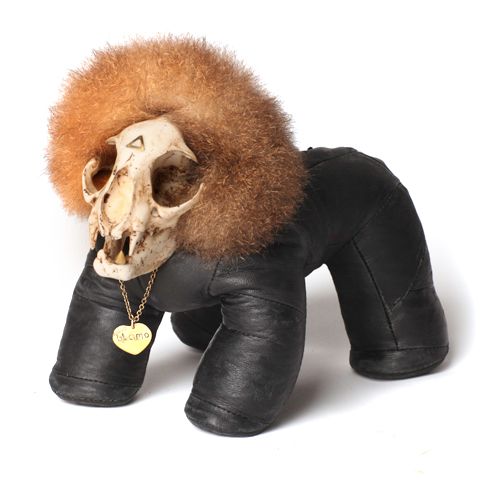 Blamo Toys would like you to meet their first specifically female character, Jett…
Jett is the lightning-fast resident watch-cat of Blamoville. An honorable and humble protector, she is a master of unarmed combat and keeps peace throughout the land with her graceful and enchanting ways.
Her body is crafted out of leather with a faux fur collar and a resin cast head. Each piece in this initial colorway is $240 from
Blamo's online store
. There is also a one-off pink version and a 10 piece purple & grey edition, both available from
Toy Art Gallery
(
please contact them for pricing and availability
).