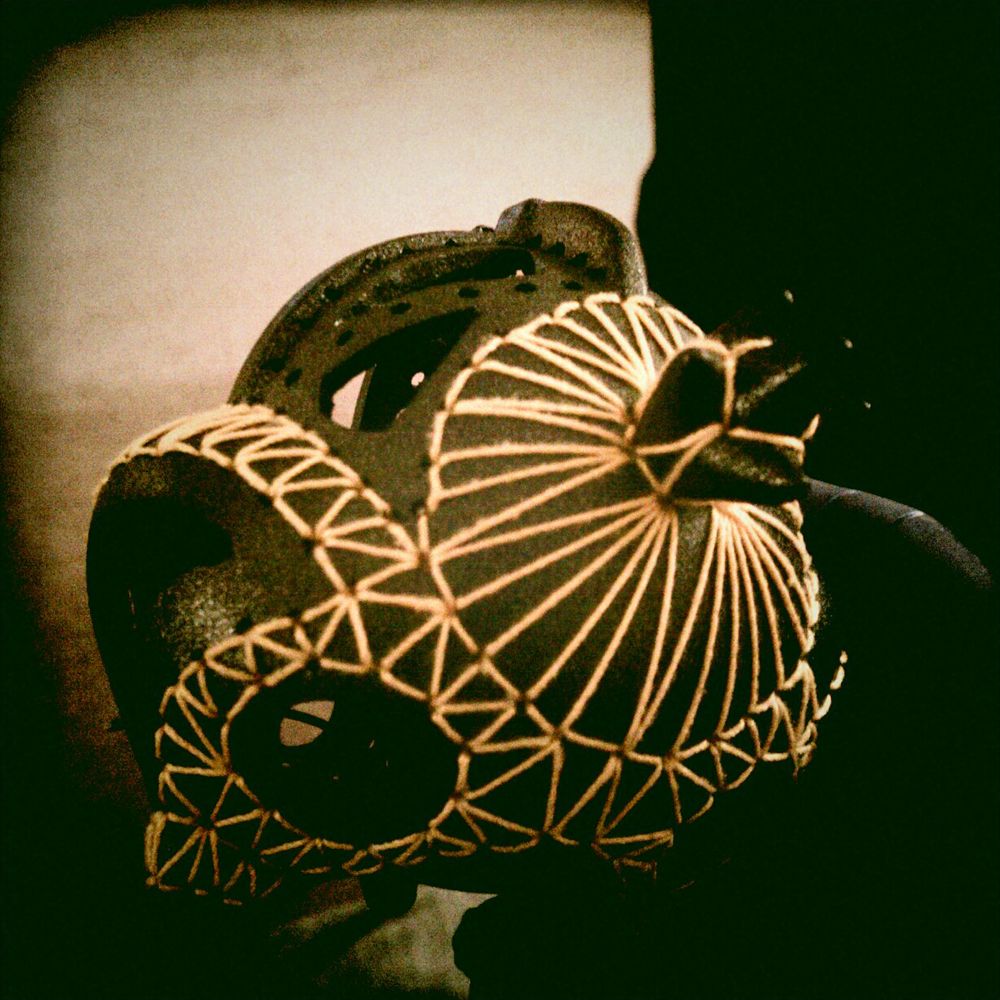 A piece of vinyl pain-stakingly cut apart and hand-sewn with an intricate pattern that looks like it took forever to do? Yup, must be a new piece by
Carson Catlin
. And it is… a Bellicose Bunny for the upcoming "
Bellicosity
" group custom show
Nathan Hamill
is putting together. Catlin posted it with the title "Dat ass," but that might not be the actual title of the piece. This WIP pic is a little hard to comment on, with the weird angle and darkness, but it's Carson Catlin… has the man ever steered us wrong before? This show is shaping up amazingly!
The list of known artists in the show currently is: Carson Catlin, Chauskoskis,
Mikie Graham
,
OsirisOrion
, Plaseebo (who I just learned is in the show),
Rsin
, and our own John "Spanky" Stokes. We can assume Nathan Hamill himself will have a piece in it too — he did post a pic to
his Twitter feed
entitled "
Skeletose
" which looks like a skeletal Bellicose Bunny. Hmm…
We look forward to sharing more work-in-progress pics of pieces from the show and keeping you updated on it. And am I the only person that
really
wants to
buy a Bellicose Bunny
to customize now?
"
Bellicosity: The Bellicose Bunny Group Custom Show
" will open on March 23rd and run through April 6th at the
Toy Art Gallery
(TAG), 7571 Melrose Ave. (corner of Melrose & Curson) Los Angeles, CA, 90046.