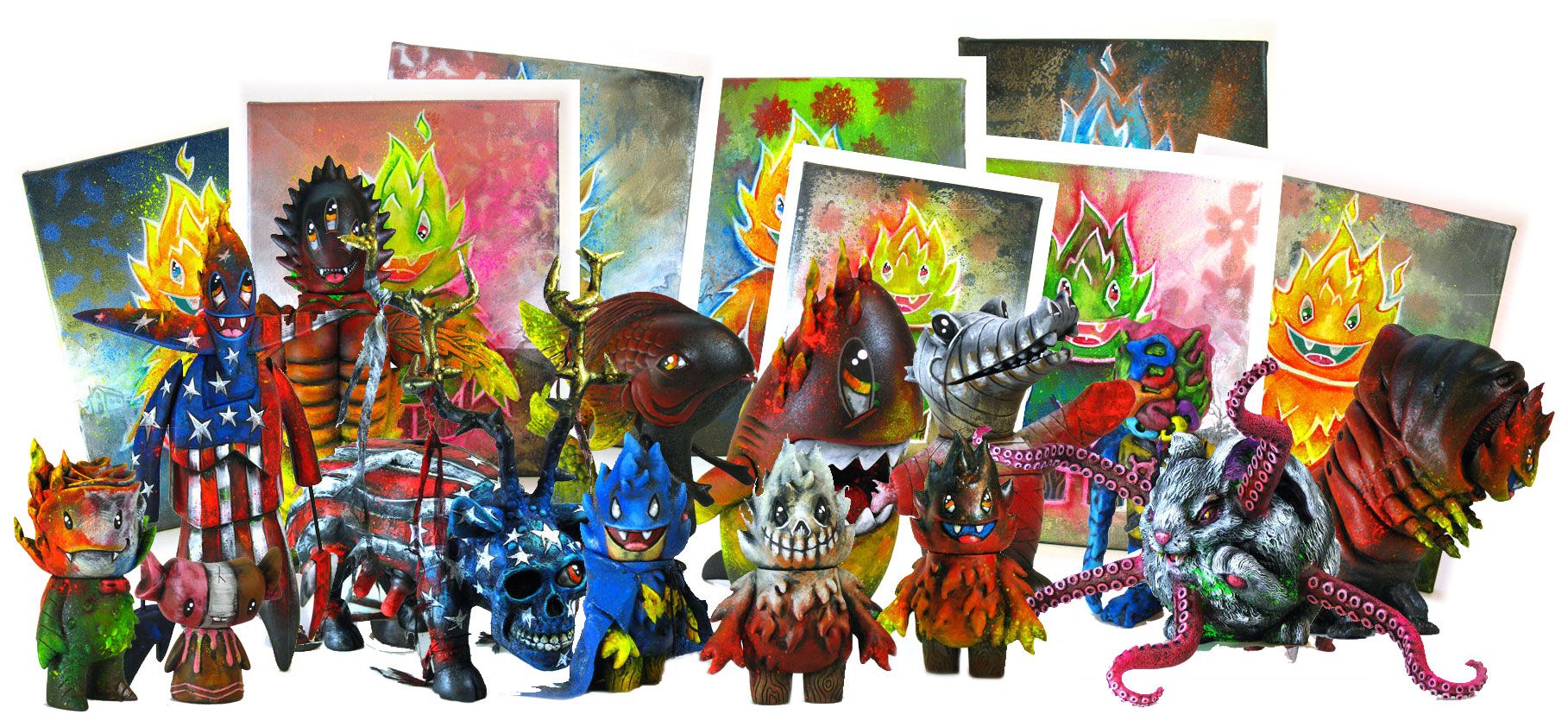 For the opening of the
Toy Art Gallery
6-man group show titled "
Contemporary Figurative Modifications
"... which by the way opens this
Saturday, April 2nd, 2011
, artist
Leecifer
went above and beyond, just like he does for all the shows he is in, by creating a plethora of customs! He tackled all kinds of figures including Rose Vampires, Honoo's, a Sharky, Pointman, he even did a collab on Bob Conge's "BankAmerica" figure, not to mention a whole bunch of Honoo paintings! On top of all that you see above this show is also going to feature new works by
Bob Conge
of Plaseebo
,
Brent Nolasco
,
Jim Koch
,
TaskOne
, and
NERVISWR3K
.This is going to be an amazing show, so be sure if you in the LA area to swing by and see all this amazing work in person!