Monsy the Baby Pickle Goblin(and his Pet Pickle, Piku) from Kayo Toy Co.!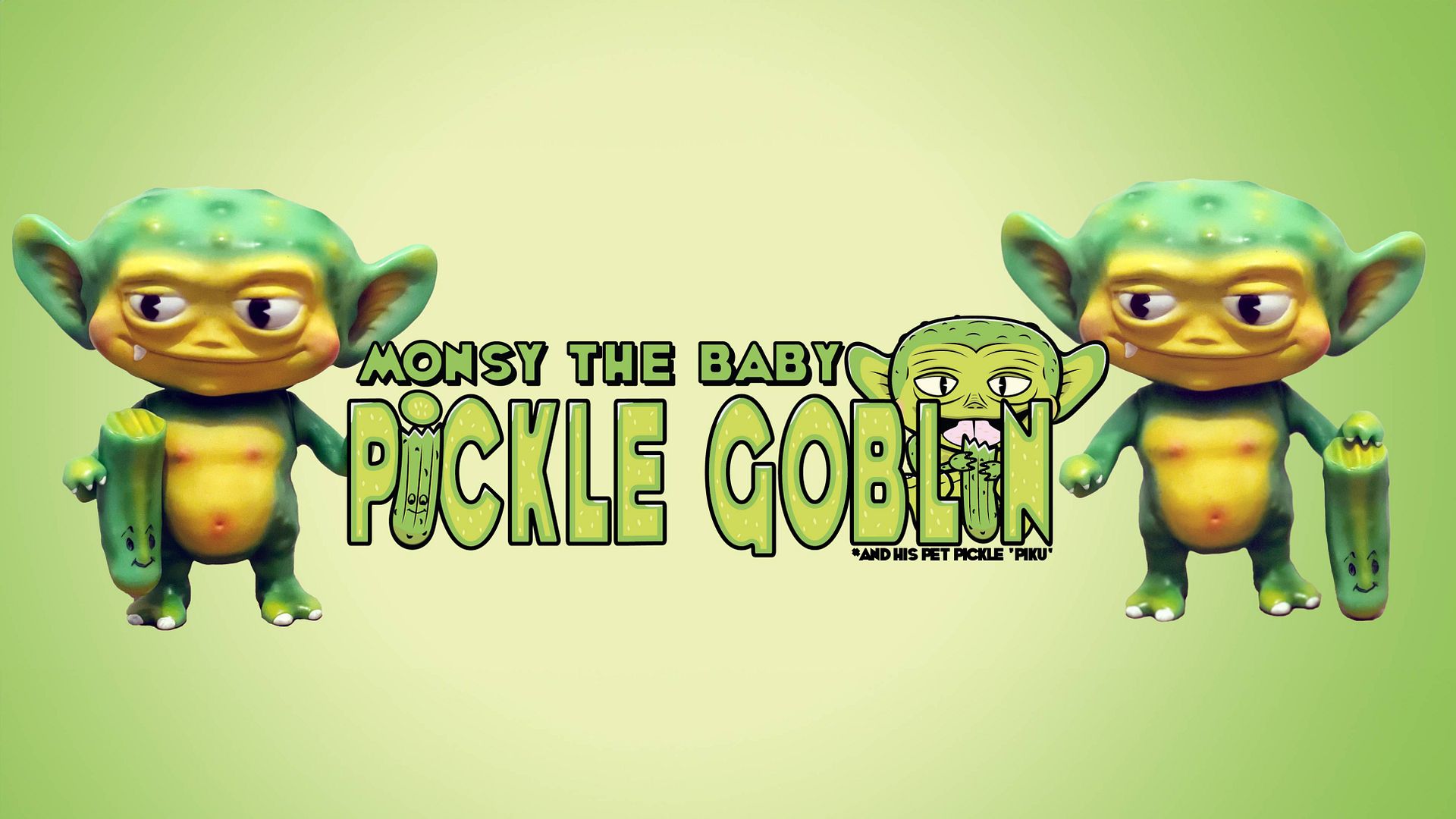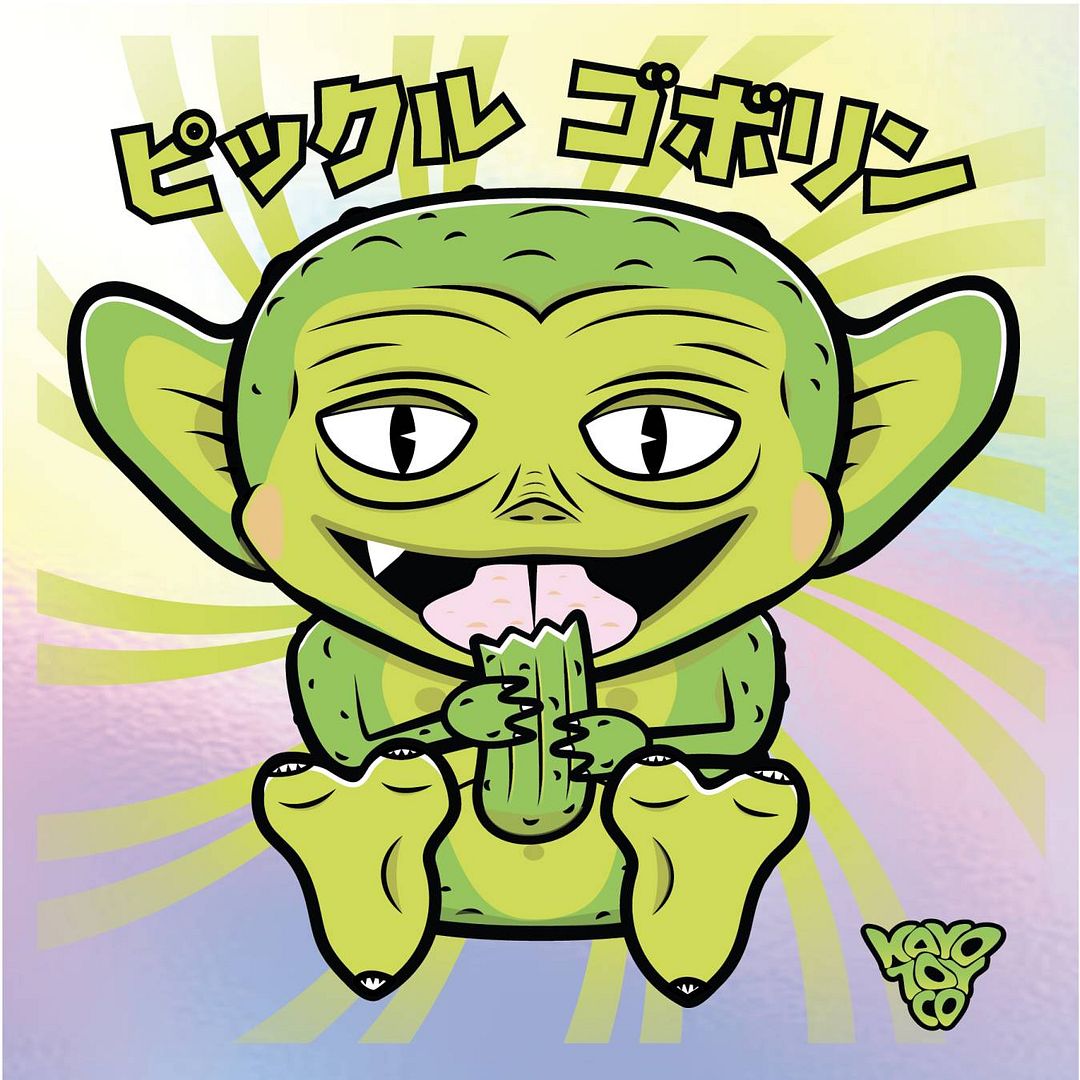 The latest creation from Melbourne weirdo,
Kayo Toy Co
, is almost ready to drop. In a move that makes this release extra special,
Monsy the Baby Pickle Goblin
is a collaboration between Kayo and his 10yo daughter, the inspiration for the character and co-director of the design and back story. "
Pickleonus Monsiensus – Commonly known as the Pickle Goblin. This is a juvenile specimen estimated to be approximately two years old. Pickle goblins, so named for their love of pickles, are known for their mischievous pickle thievery. Unexpectedly missing pickles are often a sign of a local pickle goblin problem. Many cultures leave one pickle from each jar out for the pickle goblins to stop them from taking the whole jar. Youngling pickle goblins can often be spotted carrying around a pet pickle. If fed and looked after well and given lots of attention, pickle goblins can make great pets themselves.
"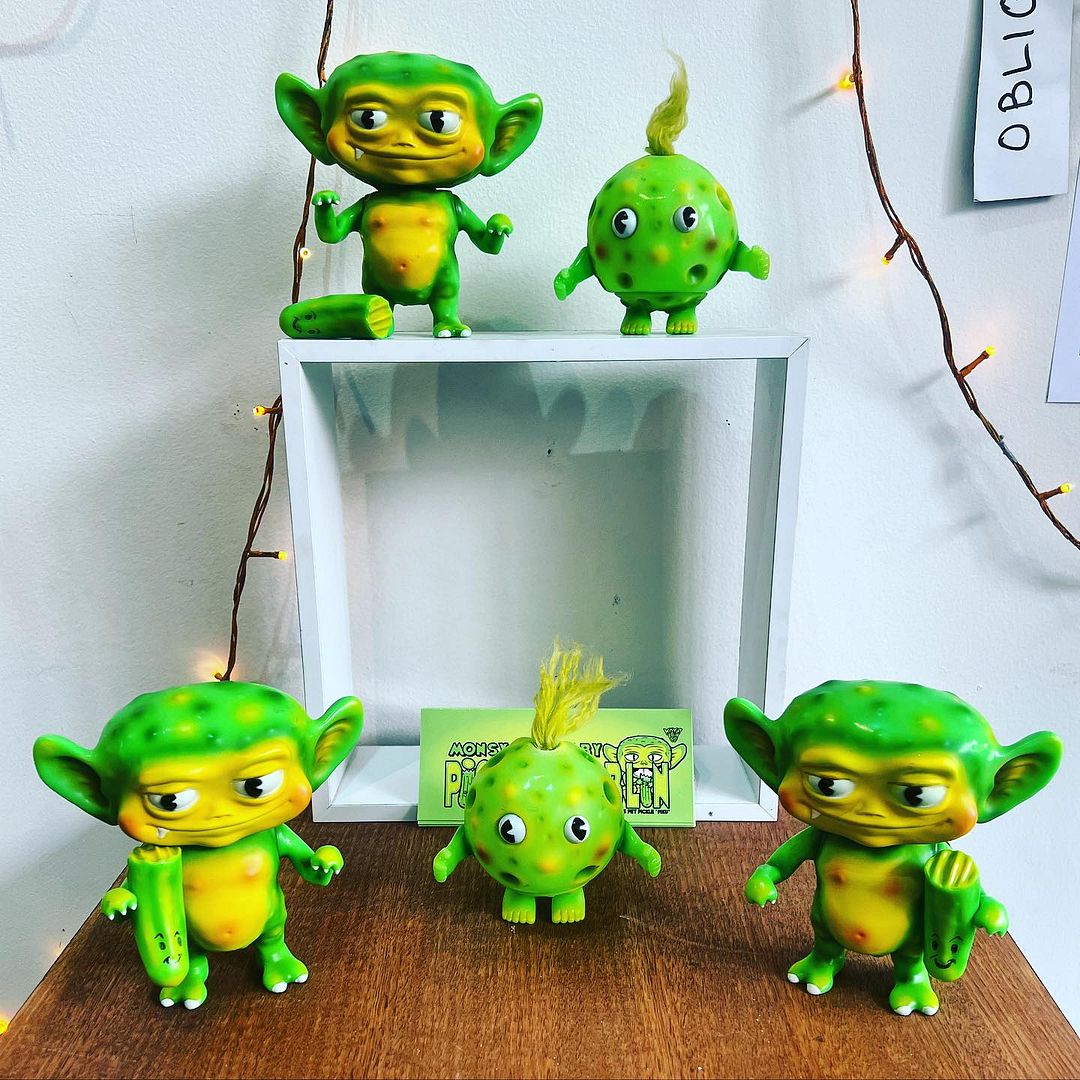 Each pet pickle has its own unique face hand drawn by 10 year old Sylvie. She has also insisted on naming every single individual pickle goblin, with names added to the box prior to shipping. Standing almost 4" tall, this soft vinyl figure is cast in pickle green vinyl that have been individually painted and each figure comes with a pet pickle. Bikkuri style seal holo-sticker and art card of original watercolor of pickle goblin by Australian artist
@mossdolls
... the first public release will be limited to 20 pieces and will be up for grabs
HERE
on September 22nd for $80AUD!