New from Heavy Cream - The Nugget: Stars & Stripes edition!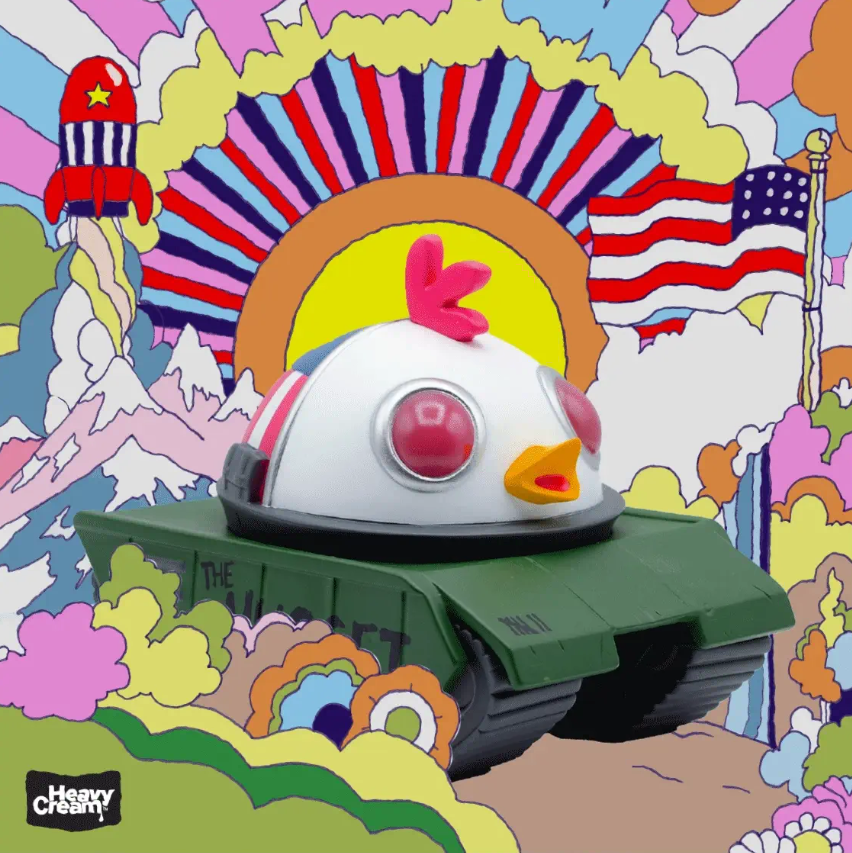 Heavy Cream
rolls out
The Nugget: Stars & Stripes edition
. Discover the Nugget Vinyl Art Toy, an extraordinary creation by Josh Divine, blending a menacing chicken + tank hybrid. This provocative masterpiece delves into fast food imperialism and "dangerous ignorance," presenting a striking commentary. With meticulous craftsmanship and thought-provoking symbolism, this eye-catching designer toy captures the essence of contemporary art, making it a must-have for collectors and art enthusiasts alike. Embrace Divine's vision and bring home a slice of Americana with a side of satire
HERE
this coming Friday, August 4th at 10am PST for approx $60 a pop!