"Nawal" vinyl figure release announced by Camote Toys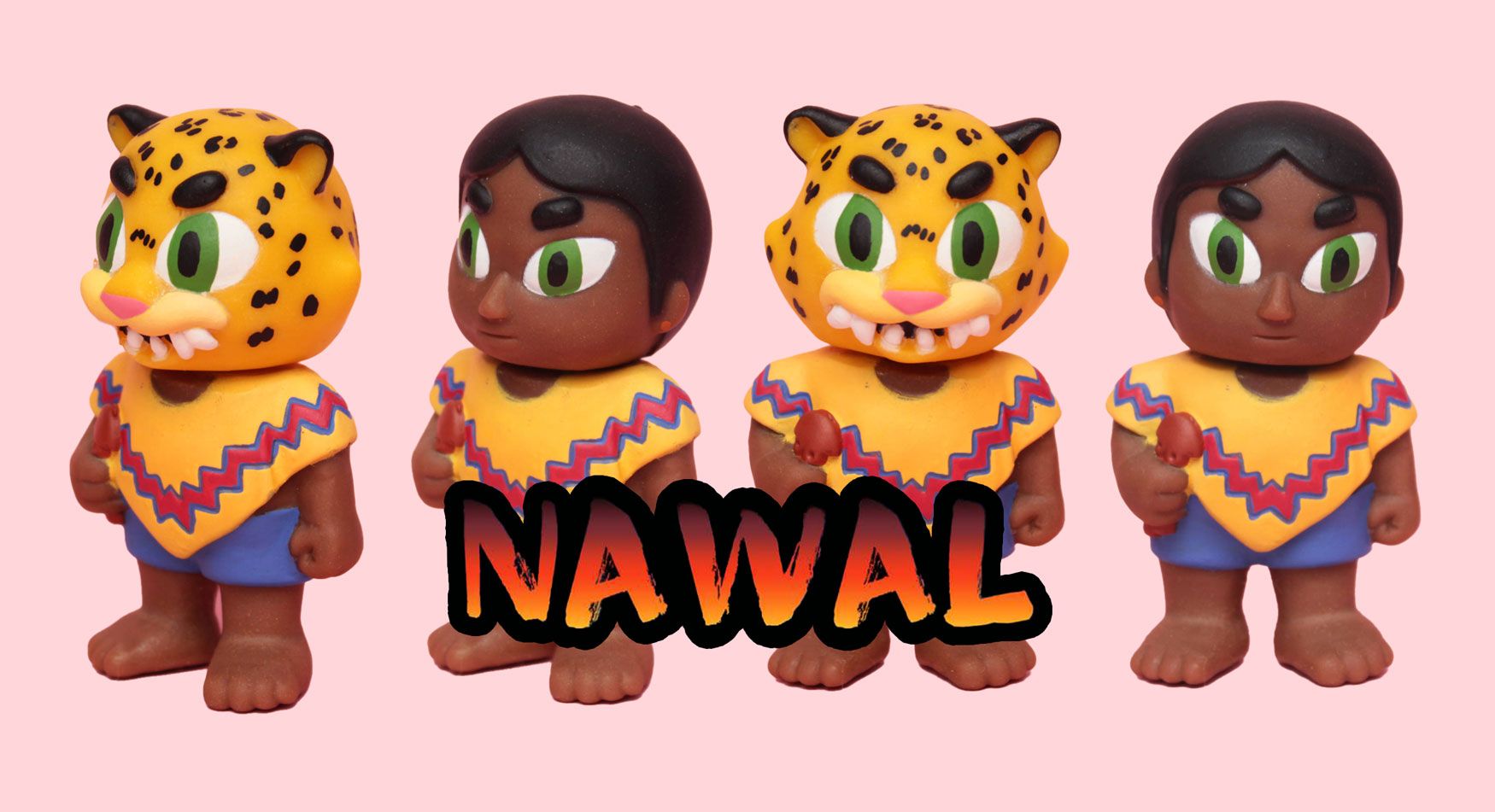 "
Nawal's path is about to begin... Mother Earth is in danger and he must answer to the ancestor's call to find the source of the problem. He will meet friends who will share the knowledge of their communities to help him on his journey, but there will be others who will try to stop him at any cost. Join Nawal on his adventure to become a shaman and protect nature from its destruction.
" Created by the talents of Mexican based
Camote Toys
, the "
Nawal
" vinyl figure is slated to release
HERE
this coming Saturday, August 5th at 10am PST for $75 a pop... and with each 3.5" tall figure you get a swappable leopard head, enamel pin and woven patch. Such a cool release... love all the extras, and that leopard head is just epic!