James Groman x CultureFly x Nickelodeon - Rugrats "REPTAR" soft vinyl figure announced!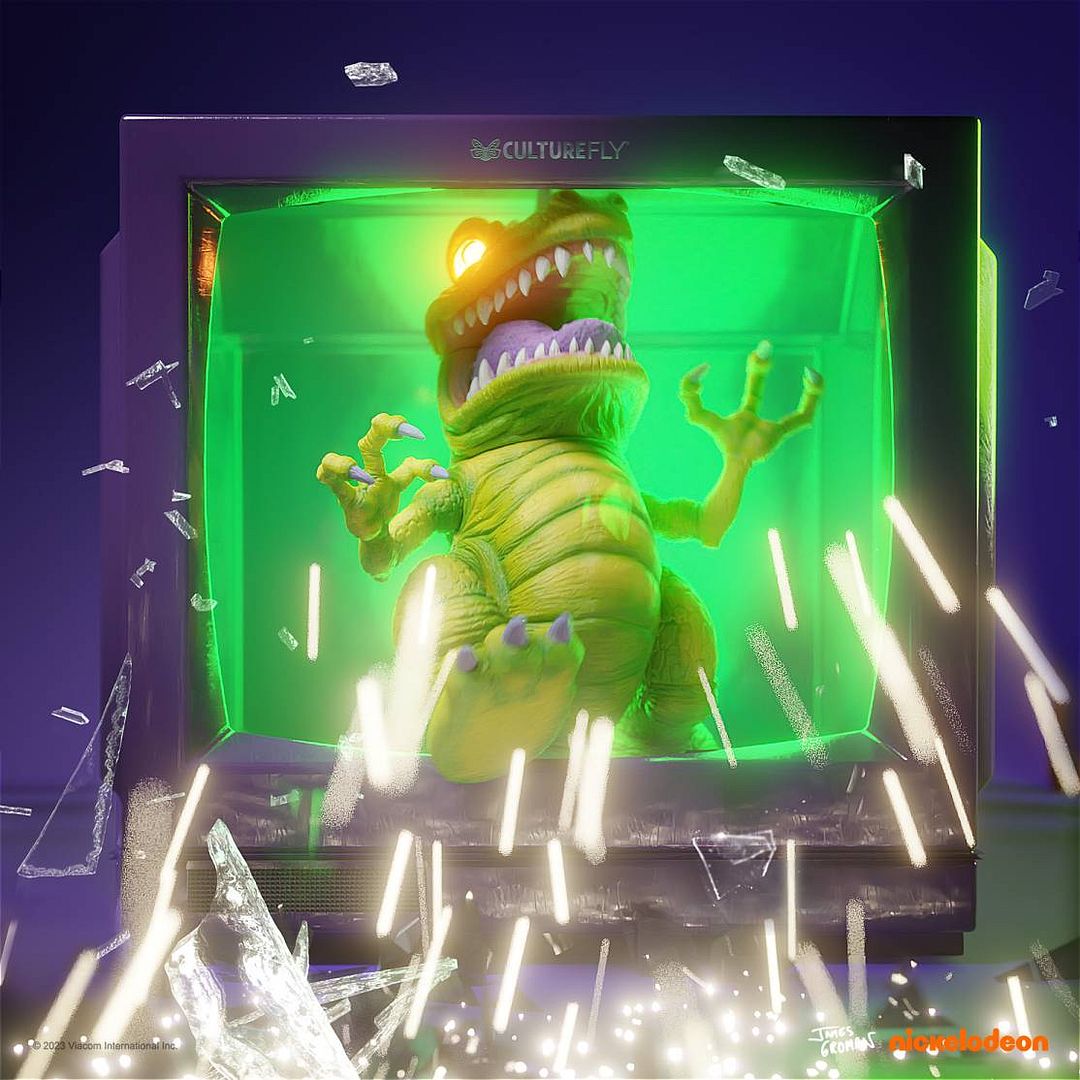 CultureFly
has teamed up with Nickelodeon, Paramount Consumer Products and toy industry legend
James Groman
to create a unique and exciting large format Reptar collectible! Standing at 12" tall the soft vinyl Reptar figure articulates, features striking detail, and will be available for pre-order in a unique airbrushed colorway at limited quantities. "
My son and daughter were very young when they used to watch Rugrats on Nickelodeon, so I must have seen every episode back in the day,
" said James Groman."
I used to love whenever Reptar made an appearance on the show. Being able to have so much fun with the design and sculpting on what is easily my favorite Rugrats character, was a dream come true!
"... and likewise, James, you continue to make all OUR childhood dream comes true with your awesome talent!
This figure looks insanely cool, and James knocks it outta the park with yet another fantastic monster design... I remember watching the OG Rugrats back in the day on Nick and seeing Reptar and thinking it was a cool design, but this... it's epic! This will be up for grabs very soon and will retail for $295 a pop... if you are interested on exactly when the drop will happen, head on over
HERE
right now to sign up for the notification!