The "Florida Man & Dog" Series (Wave 1) vinyl figures from Crummydog Toys!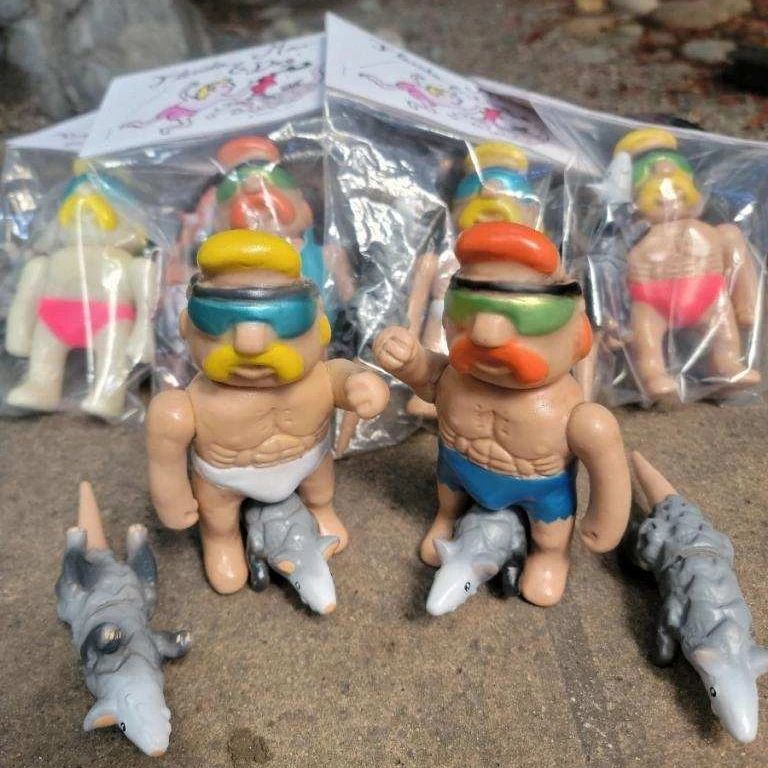 Kyle Thornton aka
Crummydog
of Crummydog Toys sent over info about his very first designer vinyl toy... of should I say, his first wave, as there is not just one figure. Introducing the
"Florida Man & Dog" Series (Wave 1)
... a hilarious spin on what most perceive the fabled "Florida Man" to be. "
Legend has it, a Florida Man once broke into a zoo to befriend and steal their prized opossum. Through the power of friendship - and with the help of Florida Man's special "potions" - they fought their way through every zoo animal. They remain the undefeated Tag Team Champions of the Intergalactic Zoo Fighting Alliance.
" - in all honesty, that's exactly what I picture when I hear stories about "Florida Man"!
These soft vinyl toys are sold as a pair (man and dog), come with their own unique backstory, and are just under 6" tall (hair-to-foot) or long (snout-to-tail). Each are hand-painted by creator, Crummydog, and are limited to 4 editions which range in cost from $69.99-$75 a pop, those editions are as follows:
"Classic"
Edition (6x),
"Brief-Wearing Bandit"
Edition (11x),
"Foxy in Denim"
Edition (4x),
"Miami Glow"
Edition (3x)! These are up for grabs
HERE
right now... so don't delay, add a little bit of awesome to your collection today!