Stormy Vault announces their "Into The Jungle Show" group custom show... launching this weekend!
Stormy Vault
will be having the "Into the Jungle" Show this Saturday (March 25th) at 8PM to 10PM NY Time via thier
Facebook Live
... which will be a designer toys online selling, giveaway, and auction to watch out for. It's a collaboration with artists from different parts of the world including:
@rundmbvinyl @tangent.toy @vanessa_ramirez @shabonlee_toy @zingzingthelion @abel_choryeon @the_eye_has_landed @48hrs.studio @78jo_ooo @aksoulmuch @am_studio.toys @catscanpuke @club_babo @darumi_kinwin @deafclown @duckhead @elixirtoys @genkosha @hairymonsterproductions @itsuuuhhmatt @kachina_kachina @katyushkaart @kian_cheung @kuang_canban @kuchupack @marmit_president @mkacpen @moxodon @poriin_poriin @rvam80 @theharshmallows @thenaughtyrabbit @vinnydemaria and @wildprostudio
- what an awesome lineup!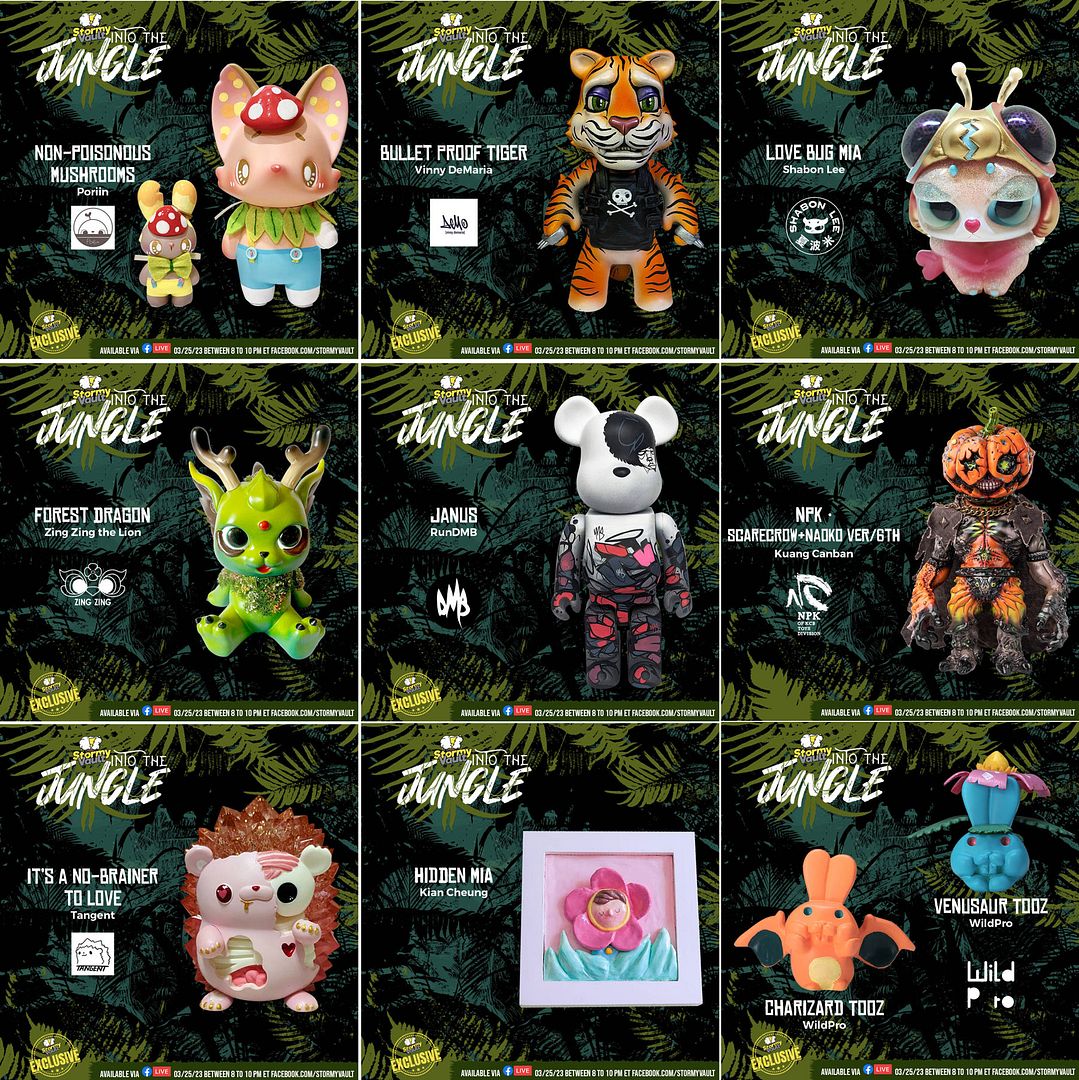 As you can see from the photo above, there are some must see pieces that will be on diaplay and up for grabs at the event... like WOW, and what a stacked lineup! Don't miss out on this show, and be sure to follow
Stormy Vault
on their Facebook and
Instagram
for the most up to date info regarding this event and upcoming events as well!