"Man Of Many Weapons" Gerald Okamura sofubi figure + weapon pack from Action Muscle Soft Vinyl Toys & Kaiju One!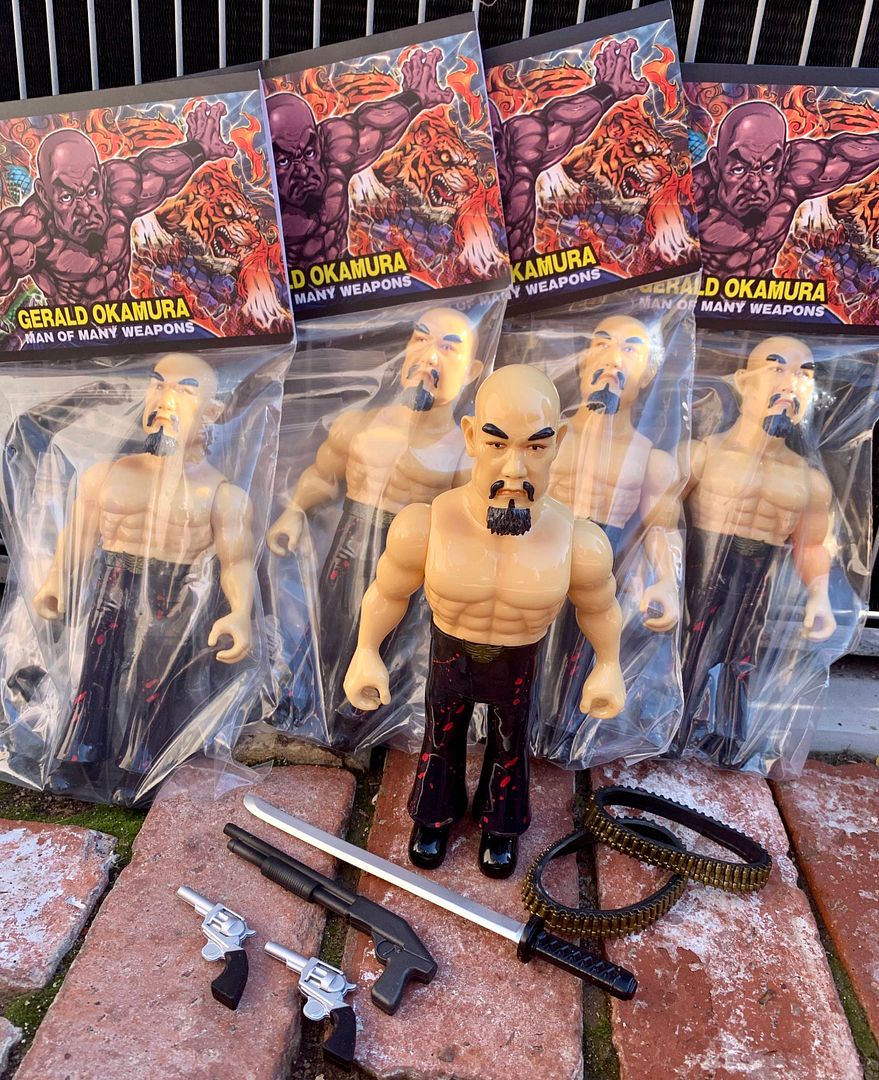 Action Muscle Soft Vinyl Toys
&
Kaiju One
are proud to announce the addition of the legendary
Gerald Okamura
to their line up for the Action Muscle Series. "
Man Of Many Weapons
" Master Gerald Okamura (born 1940) is an American theatrical martial artist. Gerald started martial arts with judo in 1953. He has practiced kendo, aikido, taekwondo, and he is currently a 5th degree black belt in Kung Fu San Soo (his sensei was Jimmy H. Woo). Gerald is a designer of various types of weaponry that have been featured in dozens of movies and publications across the world. Okamura began doing stunts in 1975, getting his first credited role in 1980. Since then he has appeared in 39 feature films, notably Big Trouble in Little China, Samurai Cop, Samurai Cop 2: Deadly Vengeance, Ninja Academy, 9½ Ninjas!, Ring of Fire, Blade, and G.I. Joe: The Rise of Cobra. Other roles he's played are Kai-Ogi in Mighty Morphin Alien Rangers, a sensei in Power Rangers Wild Force, and Chao Chong in VR Troopers.
The 9" tall soft vinyl figure of Gerald Okamura aka the "Man Of Many Weapons" together with his weapon pack will be out for sale/order this Friday, March 31st - and the full details of the release will happen on the
Action Muscle Soft Vinyl Toy
s &
Kaiju One
Instagrams... so go follow both for the upcoming details!