turboPISTOLA loads up his online store... go now!
turboPISTOLA
is at it again, back with another hellish assortment of handmade toys for your collecting enjoyment! First up...
Nero Pocket: Iron Age
- Behold the collosal terror on Nero Pocket: Iron Age! This one-off 3.75 inch behemoth features hand-painted details using real rust over a hard rubber figure. Display him in a damp environment or even get him wet to see his rust evolve and change! Next,
Keshi MABO
- The mysterious hunter from outer space returns! Dripping with hand sculpted charm and cast in a classic flesh colored rubber, this 2 inch keshi toy is limited in numbers, so don't sleep! Also,
Fort Sorrow Mini Figure Playset
- From the gaping maw of misery comes two one-of-a-kind Fort Sorrow playsets, each one including the 5 piece set to bring your bleak adventures to life! 4.5 inches high by 6 inches wide and quite honestly breathtaking to behold. There is no tomorrow at Fort Sorrow.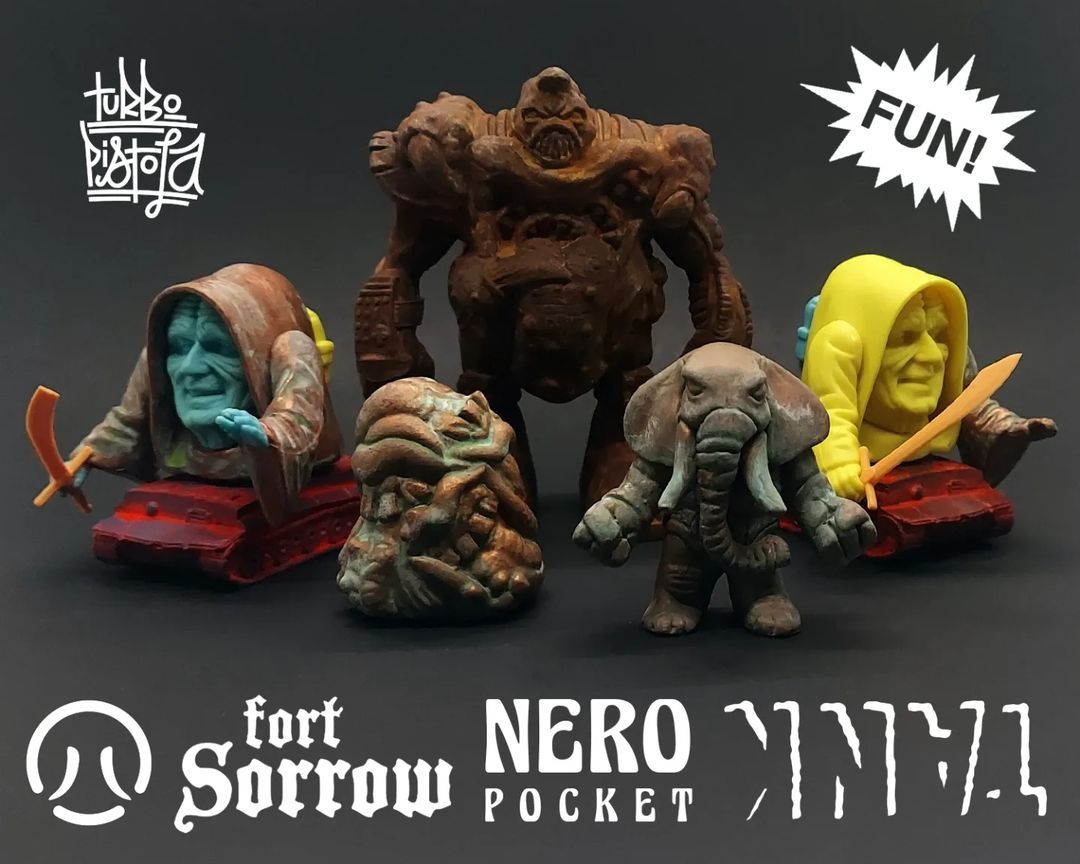 Lastly,
Palpatank DX Remix 1 and 2
- It's the return of turboPISTOLA'S most ill-received, unloved and commercially unsuccessful figure, the Palpatank DX! Maybe this time the simple minded pedestrians of the bootleg toy collecting world will realize the magnitude of badassery that is the Palpatank DX. These 2 new remixed versions feature vivid colorful resin juxtaposed with hand painted and copper patina details. These 2.5 inch tall resin figures have 4 points of snappy magnetic articulation and include a scimitar and 20 litre tactical pack. Get your claw-like hands on these treasures now right
HERE
and be sure to follow
turboPISTOLA
on Instagram to see more of his "art".