Slurp At Your Own Risk... Soup Dragon vinyl art figure from QMx!
"
Soup Dragon
", the first release in
QMx's
new Qrew Art Vinyl collections, features the titular monster making itself at home in a warm bowl of tasty ramen. Complete with a set of chopsticks, the finely detailed ramen bowl will have you hankering to slurp a mouthful. There's just one problem with that, and it's looking right at you. Measuring 6"L x 5.75"W x 6"T, this figure weighs a little over 1lb and is crafted out of vinyl!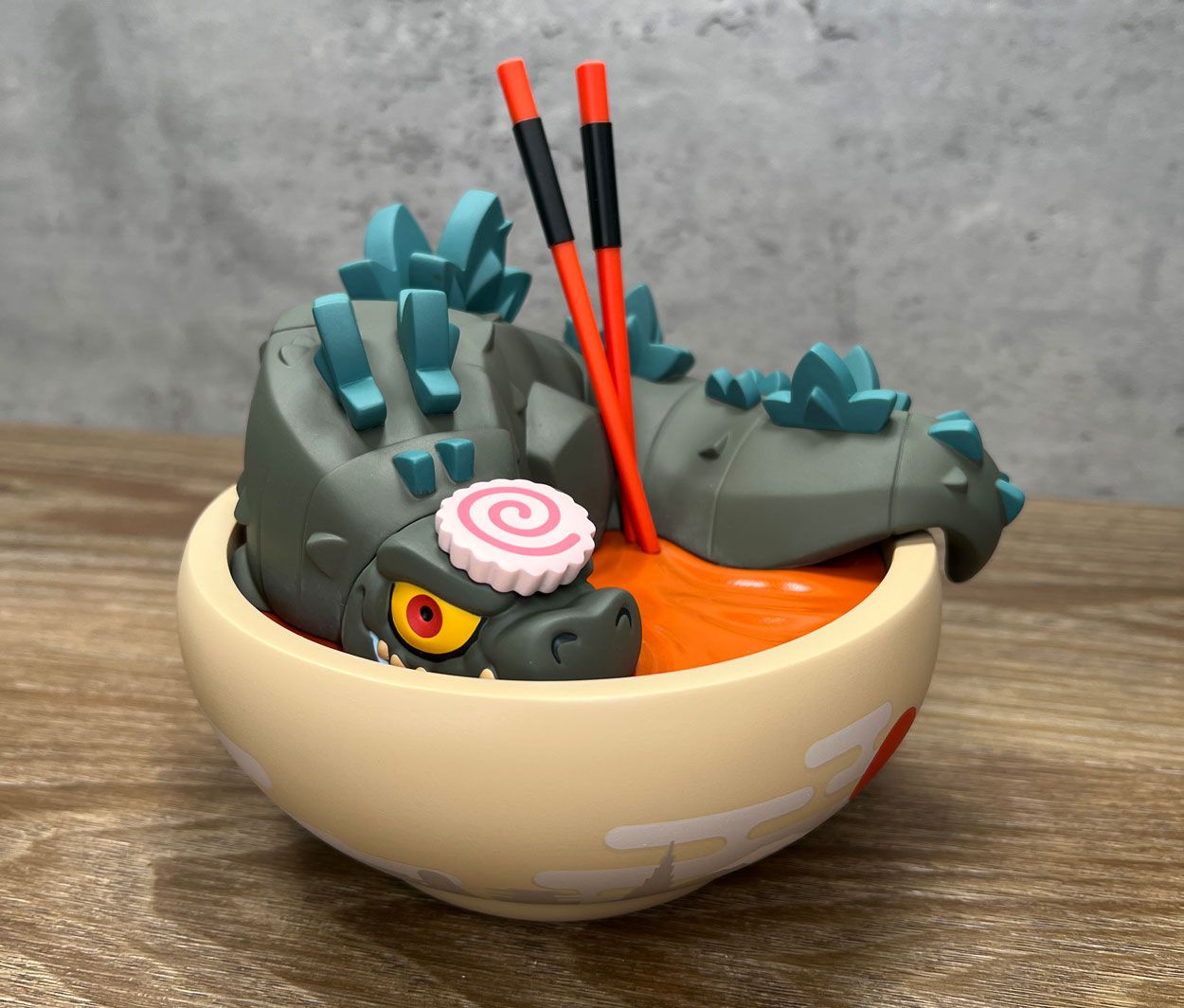 The Soup Dragon Qrew Art Vinyl is being offered as a hand numbered limited edition, and is certain to be highly sought after by collectors. I absolutely love the design, so much fun, and it's definitely a conversation piece. Based on an original design, Soup Dragon is part of the Chu! Collection celebrating Japanese art and culture. Do not miss the opportunity to place this stunning piece in your collection! Get in on the pre-order
HERE
right now for just $99 - and this is slated to ship mid-December.