"Creepy Cream" resin art multiple from Den... DO NOT EAT!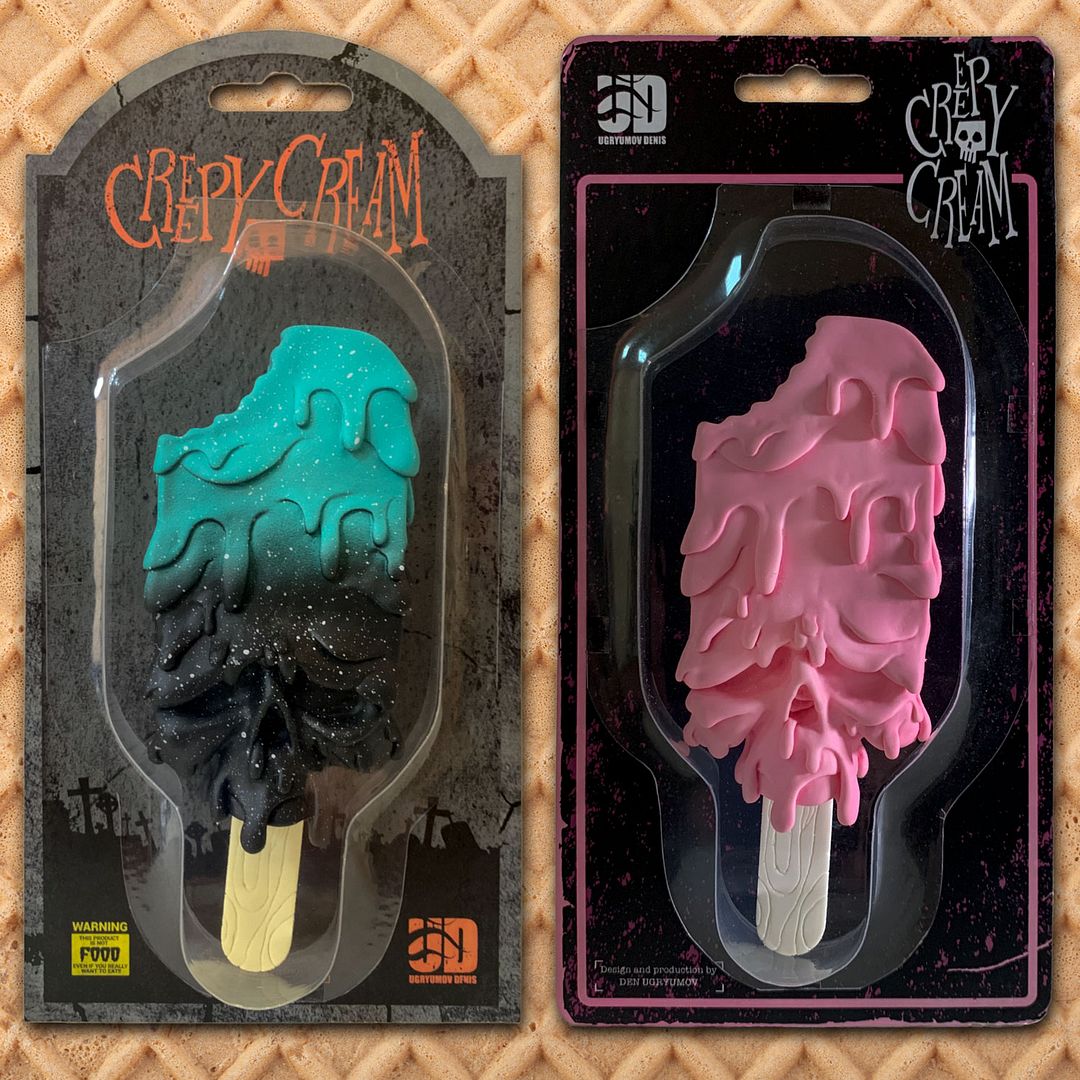 Denis Ugryumov
aka Den, is back at it, and is excited to launch the release of his new project called "
Creepy Cream
". Standing 5.7" tall, this is a melted ice cream resin figure that comes in a blister card with backer... and from the leaks/drips you can see a faint skull hinting at the inevitable! Denis developed the design himself, as in previous times, but this time there will be no limited edition, as he wants everyone to get this ice cream. It took 6 months to develop, to make everything look as he intended, and the payoff is this rad figure!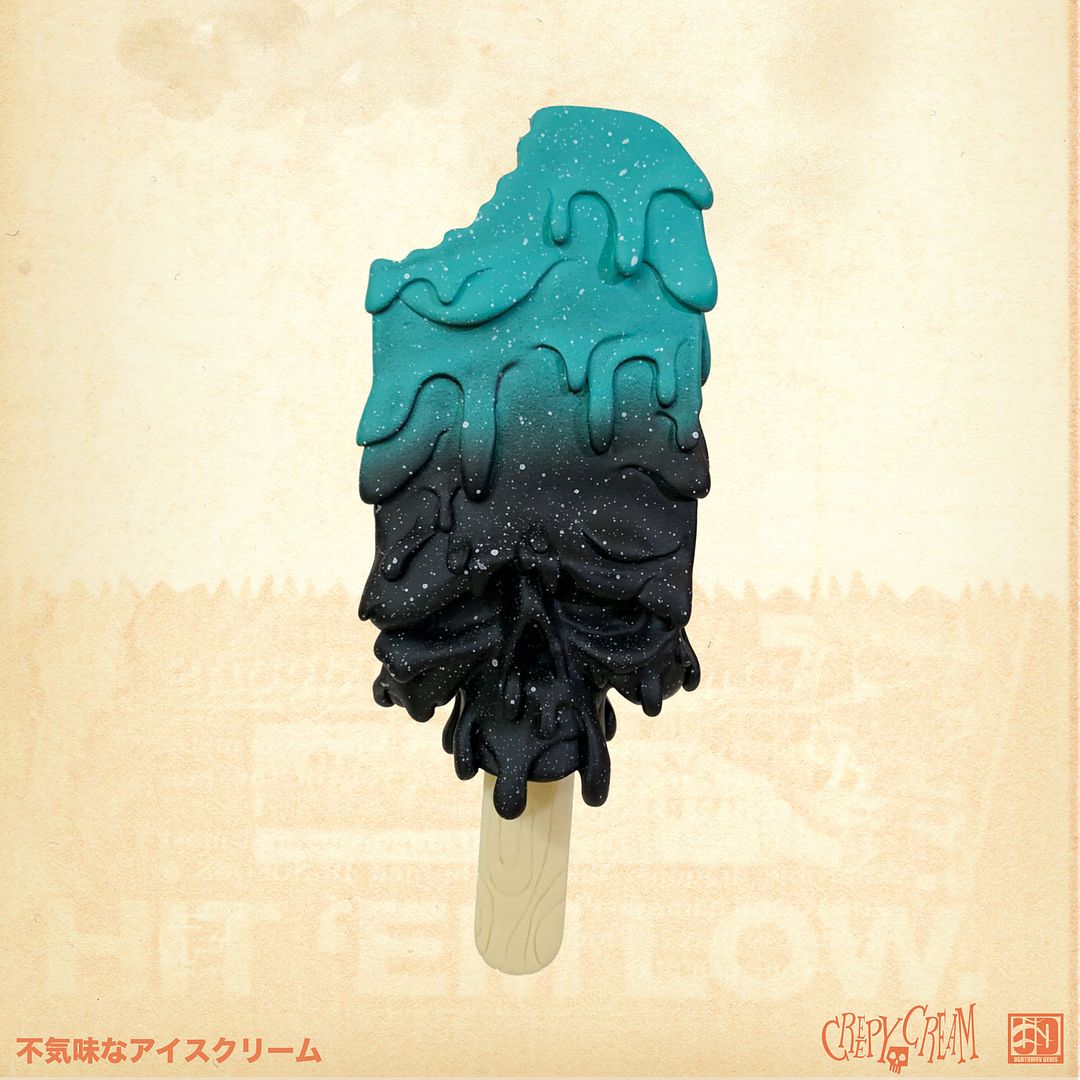 Denis mentions "
I paid the same attention to the packaging as the toy itself, for me blister packaging is a tribute to simple toys from our childhood. Therefore, I had to make a small machine for thermal molding, as it is important that the whole process takes place within the walls of my workshop. I plan to turn the toy into a series, I have already prepared several great options that are waiting for their time. I also really want to look at the designs that other artists will come up with.
" There are two versions up for grabs
HERE
right now, the "
Dead Mint
"($90) edition and the "
DIY Kit
"($60)! There is a catch though... these are available to purchase everywhere except the
United States and Canada
, this is due to the difficulty of receiving payment from these countries, (he is based in Russia), but he's looking for possible options.