New from Mighty Jaxx: Nyan-licious! by Nyammy Treats!!!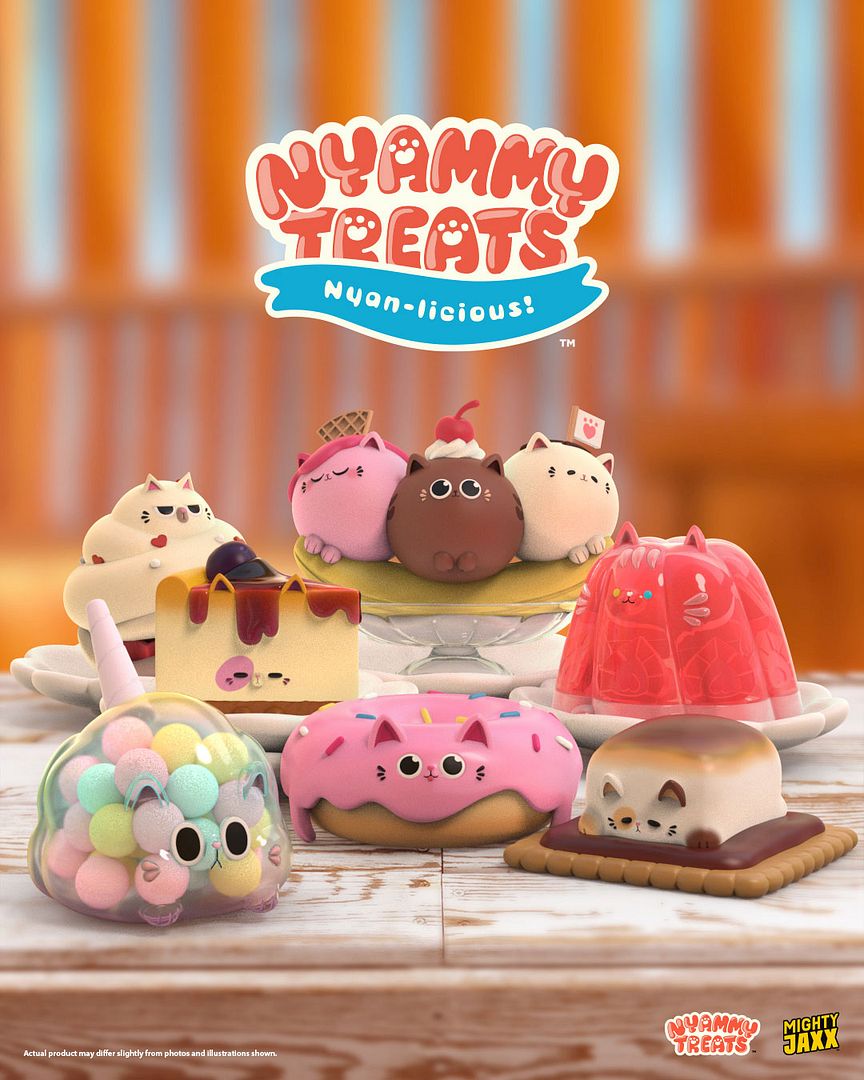 Catwalk into the world of
Nyammy Treats
and befriend adorable kittens fused with your favorite treats. Born with a sweet tooth, the Nyan-licious kittens, produced by
Mighty Jaxx
, went a step too far to satisfy their cravings and transformed into the last thing they ate! Whether it's at a restaurant, a campfire, or a carnival, the Nyan-licious kittens are always spoiled for tasty choices in the land of the free! Join these sweet kitties on mischief and misadventures as they avoid getting eaten. Don't say delicious, you'll scare the Nyan-licious! Sitting around4", these vinyl blindbox figures retail for $12.99 per blind box OR $74.99 per tray of 6... with 7 different variations. These will be up for grabs
HERE
this coming Wednesday, September 14th at 6am PST (In-stock Item, Ready to Ship)... cuteness overload!