Nerviswr3k shows off 2 new figures... both of which are available now!
Nerviswr3k
shares with us two new releases, both of which are really cool! The first one is called sadness and it's 4"x3" and is made out of resin and comes with a base... this release is focused on feelings of sadness and hopelessness, being alone, and being in your thoughts. It features a full head of hair, made out of doll hair, and these are limited to an edition of 10 figures.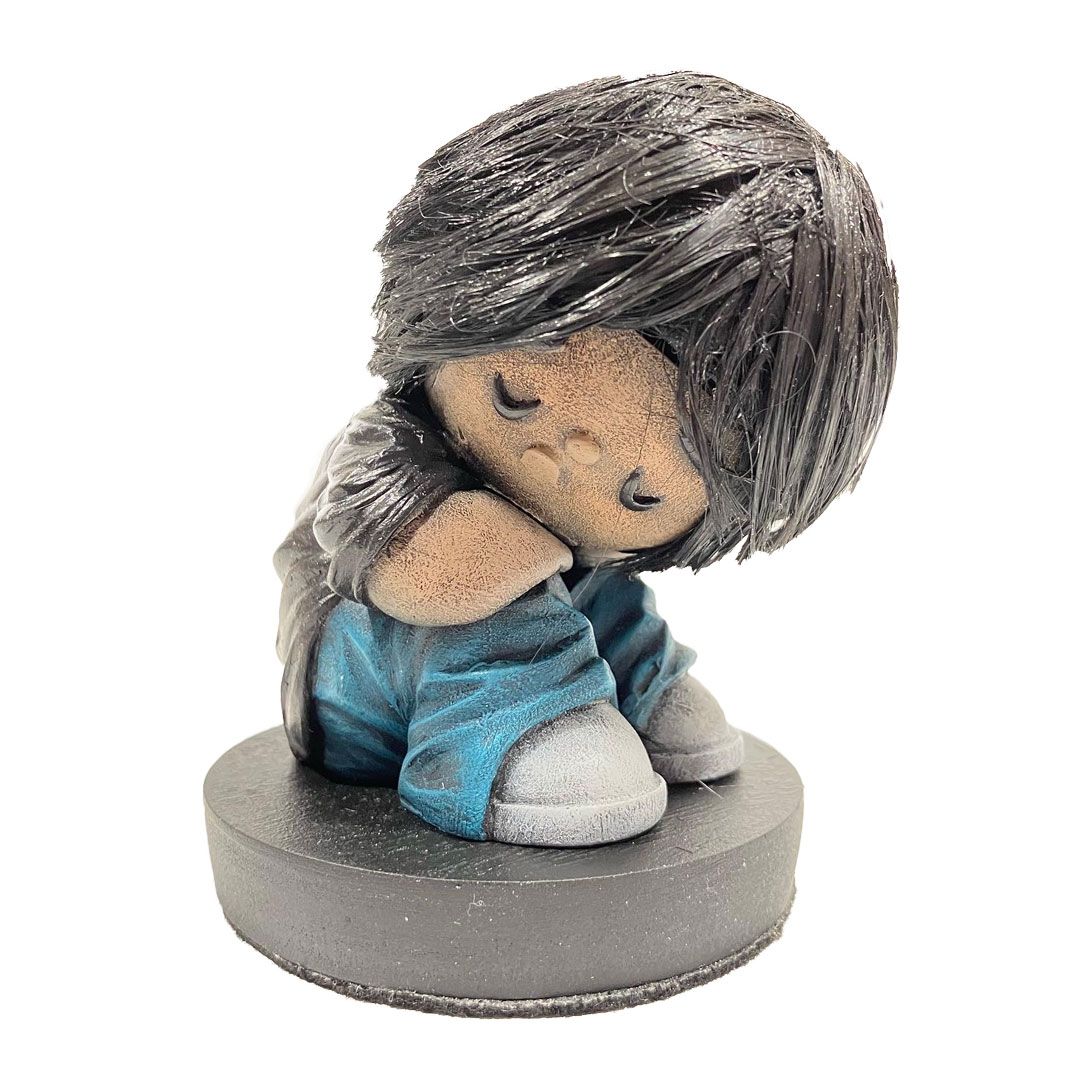 The second figure is a new release he just finished titled "WHOA"! This is another resin figure that is 4"x4" and features a little creature sitting on a grass base while it's munching on magic mushrooms and he's feeling very very groovy! This one is also a limited edition of 10 figures. Head on over
HERE
right now to pick them both up!