"Moon Creatures" custom 3" Dunny series from Nugglife!
These
Kief covered walking zombies
come in many varieties. With ancestors going back to the Stoned Eye era, Moon Creatures have been around since the birth of the universe. Don't let them scare ya though... they are completely harmless as the only thing they crave is tons of Kief. Unfortunately, the chances of seeing one would require a rocket ship and some super fly space gear. This limited run of 3 custom made 3" Dunny designer toys by Kidrobot, with added sculpted features and finished with our signature Kief spray, were created by Ian over at
Nugglife
and are available
HERE
right now and each one is signed and numbered and boxed with a card and sticker.
Three Eyed $105 edition of 5
Drooly Eye $105 edition of 3
Genghis Eye $110 Edition of 5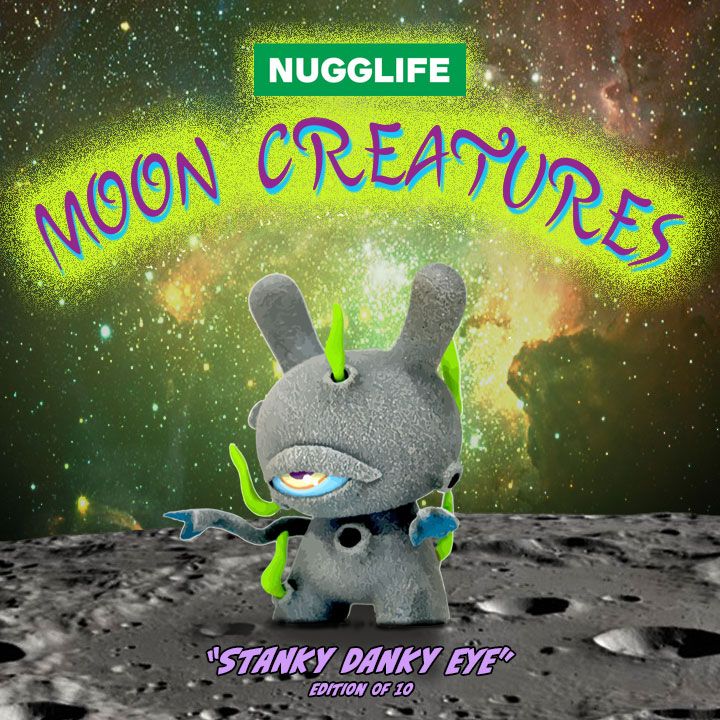 Stank Danky Eye $110 Edition of 10