Daniel Johnston x Clutter - Jeremiah the Innocent Frog "Hi, How Are You" edition vinyl sculpture!!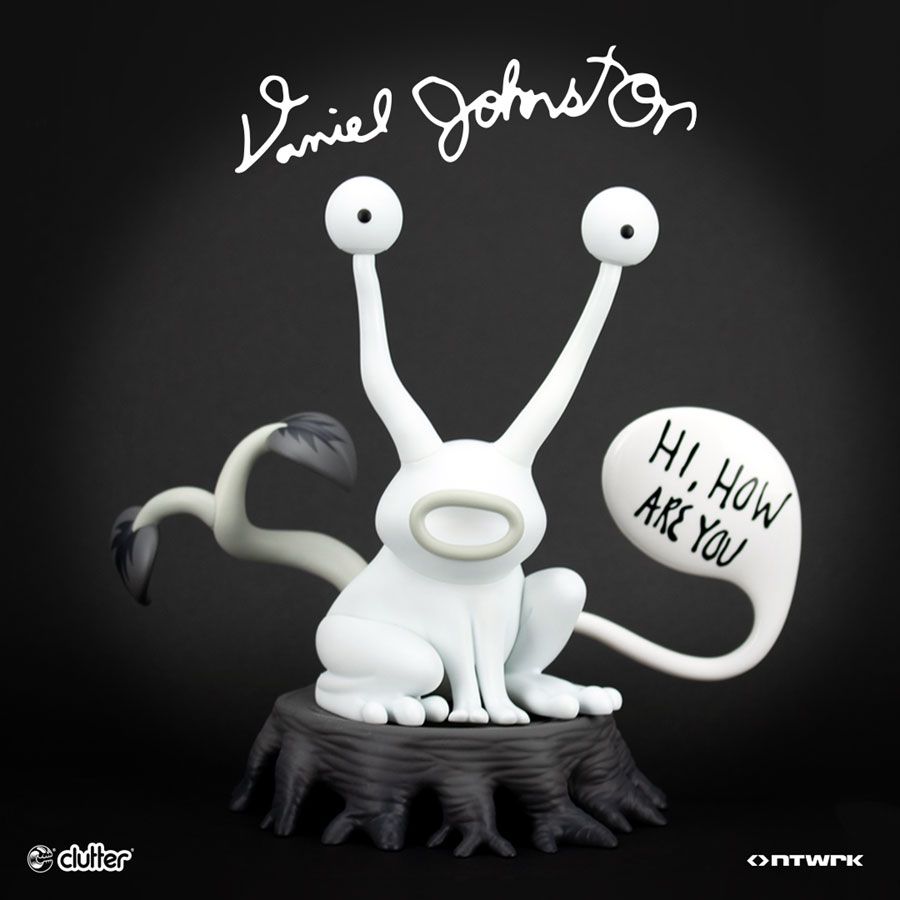 Clutter
is excited to have teamed up with
Daniel Johnston's estate
to bring you an epic new collaboration! Breathing new life into Jeremiah the Innocent Frog, Clutter has re-sculpted and re-imagined this popular character in vinyl, adding elements such as the Twig (or Sprout) of Hope to keep the figure as true to the art as possible. Jeremiah was released through Art Arms LTD as a vinyl toy in 2008, and is one of the most sought-after pieces of the late Johnston's iconic mythology. Long sold-out, collectors search high and low to get this desirable collectible item.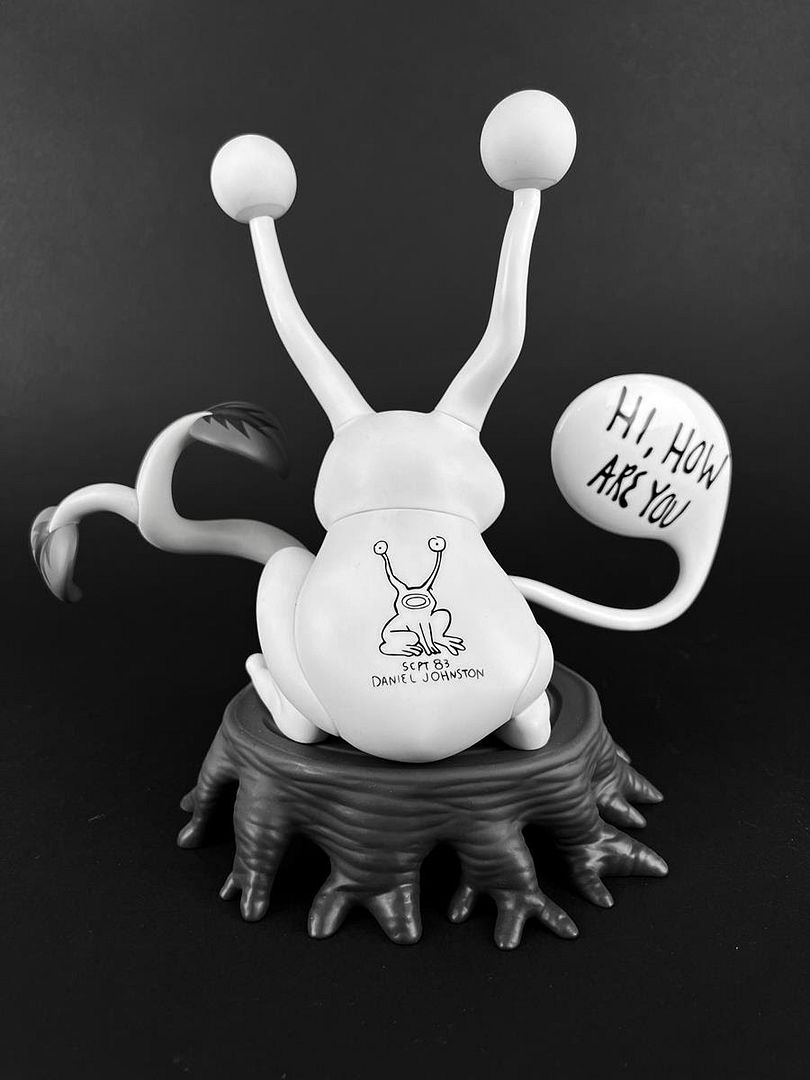 Jeremiah the Innocent Frog is one of Daniel Johnston's most legendary characters. Most recognized on the cover of his sixth self-released cassette, "
Hi, How Are You, The Unfinished Album
", recorded in September of 1983. This licensed collaboration between the Daniel Johnston Group and Clutter features the quintessential album art on the back of the sculpture. Destined to be a must-have for collectors of all things Daniel Johnston, this "
Hi, How Are You
" Edition stands at 9.5" tall (on the base) and 10" wide. This will be available in-app on
NTWRK
, and online at
Clutter
next Thursday, June 16th at 6pm PST for $125.