Toy Art Gallery presents: New HEXTRATERRESTRIALS from Martin Ontiveros!
Toy Art Gallery
is proud to present two new editions of
Martin Ontiveros's
HEXTRATERRESTRIALS
! The HEXTRATERRESTRIALS stand 1.5" tall, feature one point of articulation each, and are decked out in Martin's inimitable designs. These two editions features the eternal battle between HOT and COLD, with the
INFERNAL DENIZENS OF HELL
pitted against
FROZEN EMISSARIES OF DEATH
! Who will prevail?!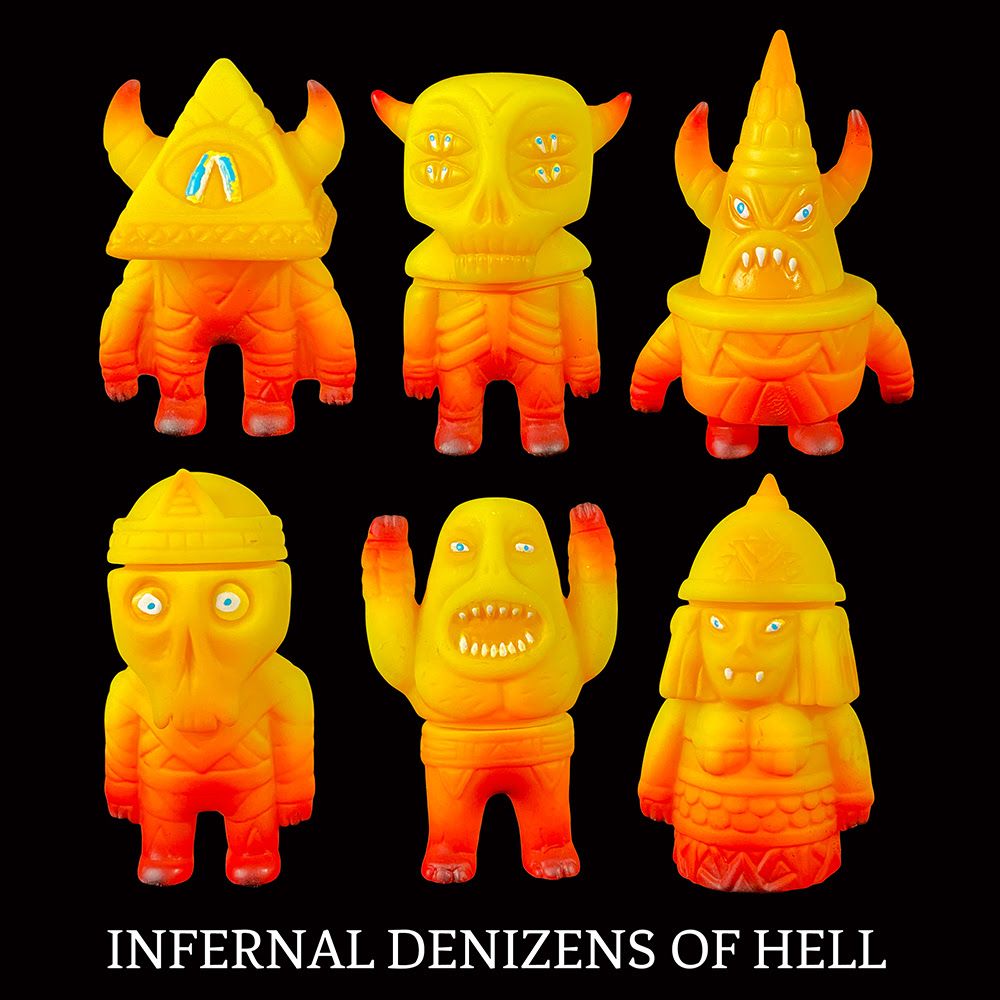 Designed by Martin Ontiveros and produced by Toy Art Gallery. The HEXTRATERRESTRIALS are:
The Lemurian Guard, The Astro-Yeti, The Four-lorn, The Succubus, The High Priest of Mu, and Tomb Prince
. The HEXTRATERRESTRIALS will be available this Friday, May 13th at 12PM PST for $65 a set, only at
toyartgallery.com
!