Mighty Jaxx presents: Kitsune Mask (Kurayami Edition) by Jor Ros!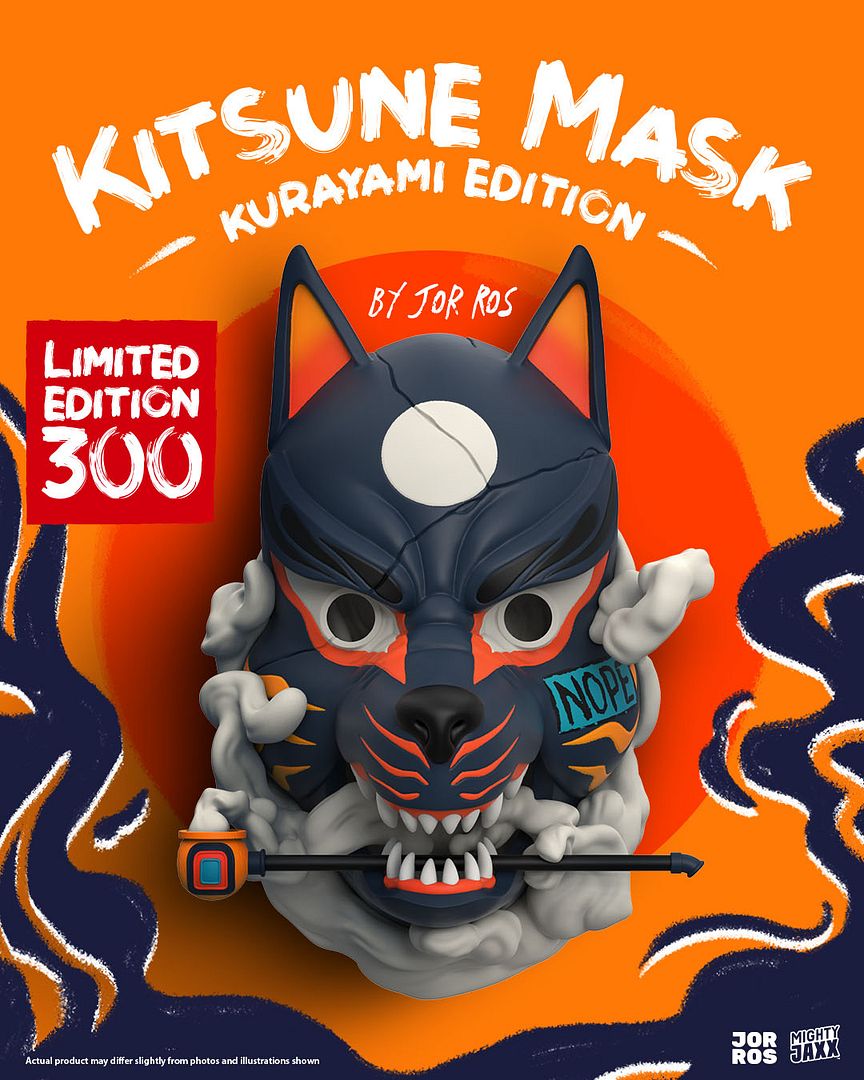 The Kitsune have a very rich and complicated role in Japanese culture. Often depicted as cunning shapeshifters who grow with wisdom and power as they age, the Kitsune have a magical aura that persists to this day. Fascinated by masks,
Jor Ros
implements them into his art whenever possible. Drawing inspiration from Japanese fox masks, Jor Ros adds his own spin to it with Kitsune Mask. Now back in a second colorway (check out the first one
HERE
), featuring the iconic dark navy blue that features prominently throughout his works. Contrasted beautifully with orange accents and his signature "nope".
New from
Mighty Jaxx
, this 11" art toy is a Vinyl Mask with Polystone Base and will release as an edition of 300 pieces. Releasing
HERE
this Saturday, May 7th at 6am PST for $199, honor the legendary creature with
Kitsune Mask (Kurayami Edition)
and give your collection a mystical flair with this eye-grabbing piece!