"Mutt from Mars" custom Space Puppy micro-run from Jellykoe & Han Ning!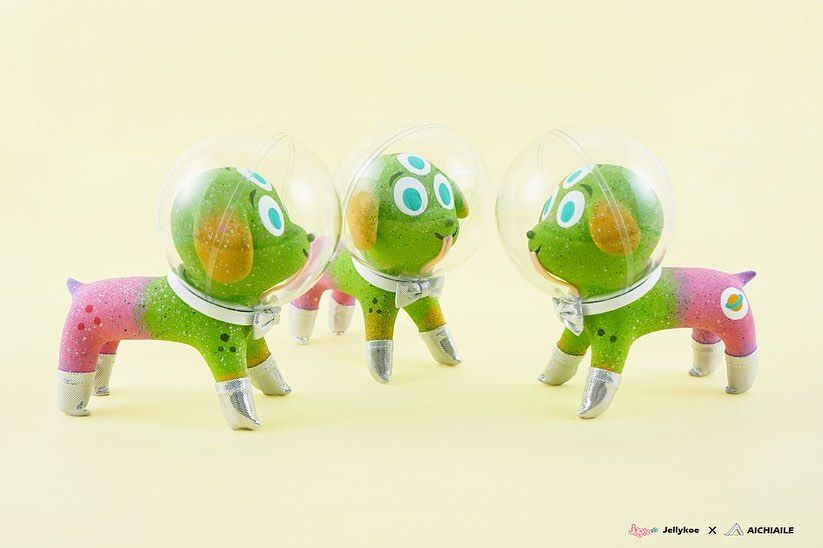 "
We grew up with a love for science fiction movies. Aliens and creatures from outer space have always been fun for us to create. While some space aliens can be scary, it's always nice to design a cute one. This was a great opportunity to make our "Mutt from Mars," venturing out from his home planet to explore distant galaxies
" -
Jellykoe
Artist
Han Ning
recently teamed up with
Jellykoe
to released a run of custom soft vinyl Space Dogs... and like all of Jellykoe's work, these turned out fantastic! Standing 5.5" tall, this edition is limited to just 5 pieces and each one has been hand-painted by Jellykoe. Retailing for $200 each, if Interested in buying them, send over an email to
aichiaile@sina.com
to let Han know you would like one for your collection!